ROYAL ENFIELD will launch their next generation Classic 350 into Australian dealerships this week, with the new model available in four variants; the Halcyon, Classic Signal, Classic Dark and Classic Chrome series.
Each will offer their own unique colour schemes, and selected accessories and styling options to highlight the brand's legacy of building simple, harmonious classic motorcycles that blend traditional craftsmanship with modern technology.
The 2022 Royal Enfield Classic 350 is designed to be a timeless motorcycle reimagined to meet modern aspirations. The sublime beauty and confidence of the Classic, is now also enhanced with a more smooth and refined ride experience.
Powered by the modern 349cc fuel-injected air-oil cooled single cylinder engine launched recently on the Meteor, the Classic 350 brings a new level of comfort, smoothness and refinement in ride experience.
It generates 15kW of power and 27Nm of torque, resulting in strong low-end grunt and super smooth linear power delivery across the band. With the primary balancer shaft that cuts down the vibrations, the reborn Classic feels smooth and well-mannered on road.

Shifting is crisp, thanks to the optimised 5-speed gearbox that ensures strong in-city acceleration, as well as a relaxed ride at cruising speed. Developed by teams of designers and engineers in India and the UK, special care has been paid to ensure a superlative ride.
The new chassis is built for superior comfort and manoeuvrability too, and is stiffer, encouraging more confidence at higher cornering speeds. It feels planted and stable on straight roads.
The front and rear suspension has been extensively redeveloped for more comfortable saddle time. With better ride ergonomics and more confident braking, the Classic feels agile and responsive.
The new model has wider seats with soft-foam cushion padding and brand new handlebars, allowing the riding position to be subtly tweaked to further improve comfort, while maintaining that familiar Classic feeling.
Bringing in the modern touches is the new digi-analog instrument cluster that houses an LCD info panel. A USB outlet will be mounted below the handlebar for the convenience of quick charging on the go.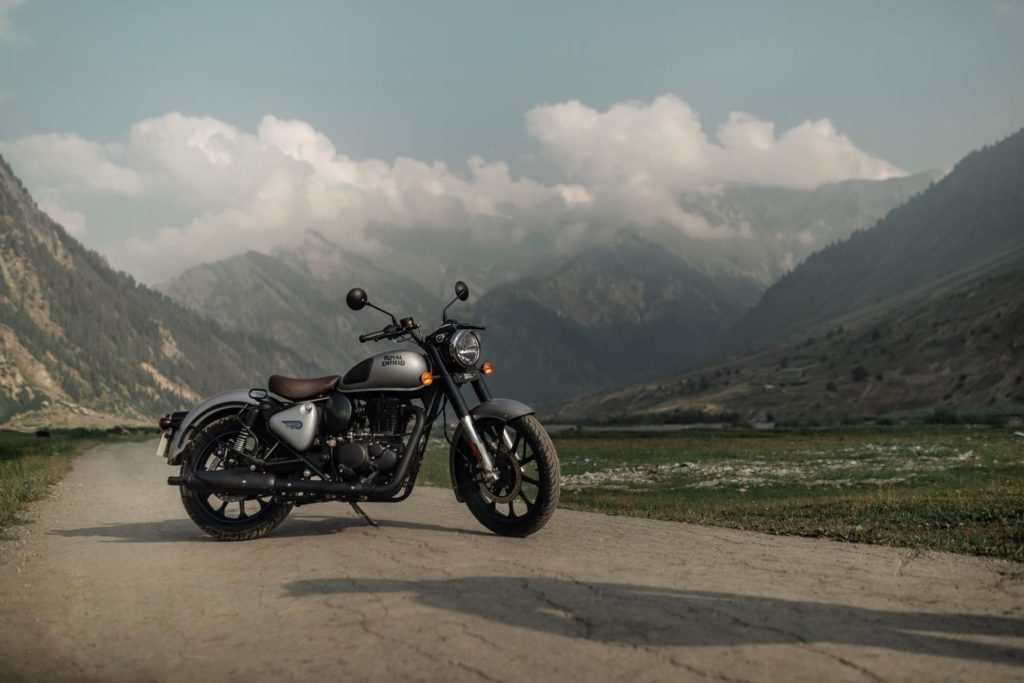 The Royal Enfield Tripper navigation system will initially be offered as an accessory. And while the form of the 2022 Classic 350 retains its timeless beauty and essence, every aspect of the motorcycle is brand new.
Learner approved, the Classic 350 has a refreshed look and an all-premium fit and finish. It's a visual treat. The motorcycle bears Royal Enfield's signature style of the teardrop shaped tank, casquette and houses a new headlamp with new pilot lamps as well.
Pricing for the 2022 Royal Enfield Classic 350 range will start at $7,990 ride away for the Halcyon series, while Signal Series pricing will start from $8,290 ride away. Dark Series and Chrome Series will start from $8,690 and $8,790 ride away respectively.
Every variant will be backed by a 3-year unlimited kilometre warranty and their will be a broad range of genuine accessories and rider apparel available. Orders are now open for the new Classic 350, and you can find out more at your local Royal Enfield dealer.
This article was first published on Exhaust Notes Australia.