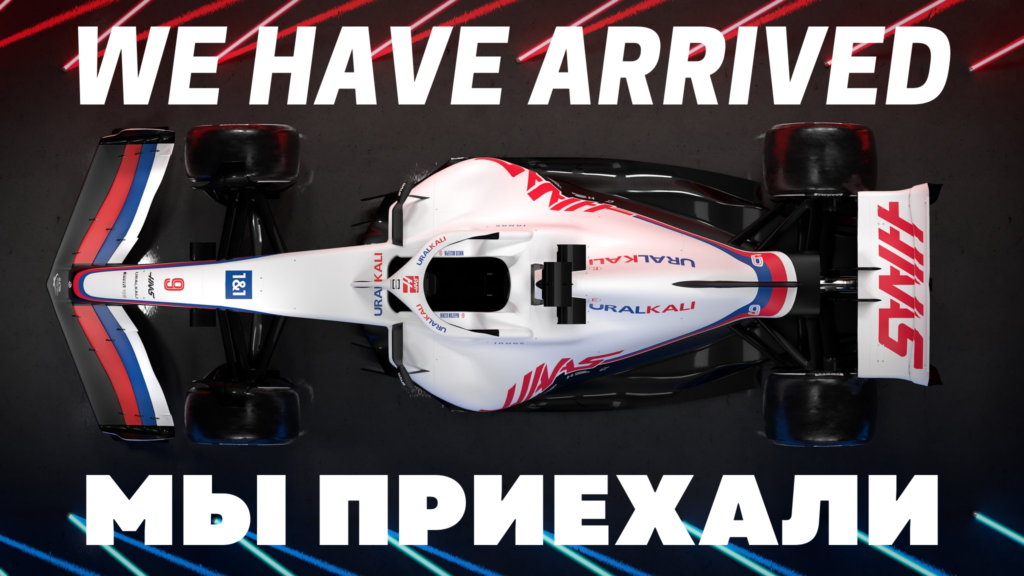 Four days into February, Haas kicks off the Formula One car reveal season with their new VF-22, a machine that the team hopes will carry them out of the doldrums and into competitive parity once more.
[all photos from Haas F1; hi-res extract on Imgur]

And don't take that from me: Guenther Steiner said on F1.com that he is "confident that 2022 will see us back in the mix" despite 2021 being "a long one" for the squad.

Haas is the first team to reveal their entry into the 2022 season, the first year for F1's brand-new set of rules and regs that will promise cleaner air and closer battles on track. After promising to get ahead of the rest of the teams, the VF-22 gives us a good look at where the 2022 regs will take F1.
Of course, these renders don't show everything that Haas will be bringing to the Barcelona tests, especially given how suspiciously clean and unadorned the render (and Brandon Seaber's livery) is. But there are still quite a number of significant differences that imply the close development Haas undertook in Maranello.

u/Invictae on Reddit is the first to notice the major difference between the official concept and Haas' supposed final design, from the squared-off nose cone (and mounting that may hide a an S-duct?) to considerably more tapered sidepods and a roof airbox that's similar to what Ferrari-engined cars tend to have. The front wing plates also have a more prominent crest in the middle, implying a high-downforce config or a measure to further control outgoing wake.
This must be why Craig Scarborough is cautioning fans against drawing conclusions from these renders, though he has since taken them "at face value" and analyzed them in the thread below.
Team owner Gene Haas hopes that their decision to forgo 2021 to develop the VF-22 "bears fruit and we return to challenging for points and taking something from the weekends." Meanwhile, technical director Simone Resta reckons they've done enough.
"We're still early in the project and going through a transitional season of working together on a car for a full year, but if we look back where we started, this team is already a success," he said.

Testing days will start at Catalunya will run from 23 to 25 February and in Bahrain on March 10 – 12. We may see more of this car — and all the others — once they hit the track.