Prints and paintings are cool. Having a physical interpretation of what you or someone else and hanging it up for display somewhere in your abode serves both as a way of showing off the skills of the photographer as well as whatever unimaginable beauty the scene portrays. Not only can they encapsulate the beauty of a scene, but they can also show you a car you may never get the chance to see (or see again), let you relive that once-in-a-lifetime race-winning moment, and a myriad of other things that will never align in quite the same way again.
We're here for the cars though so let's focus on that corner of prints. You've undoubtedly seen a framed image of the car-studded green lawns of Pebble Beach or the paradise-like vistas of Concorso d'Eleganza at Villa d'Este taken by some kind of genius with a lens. Who takes those photos? How do they get printed and more importantly, can I buy them straight from the source instead of from some guy with an inkjet printer and a bubble mailer? Today's your lucky day folks because I have the answers to those lifelong questions.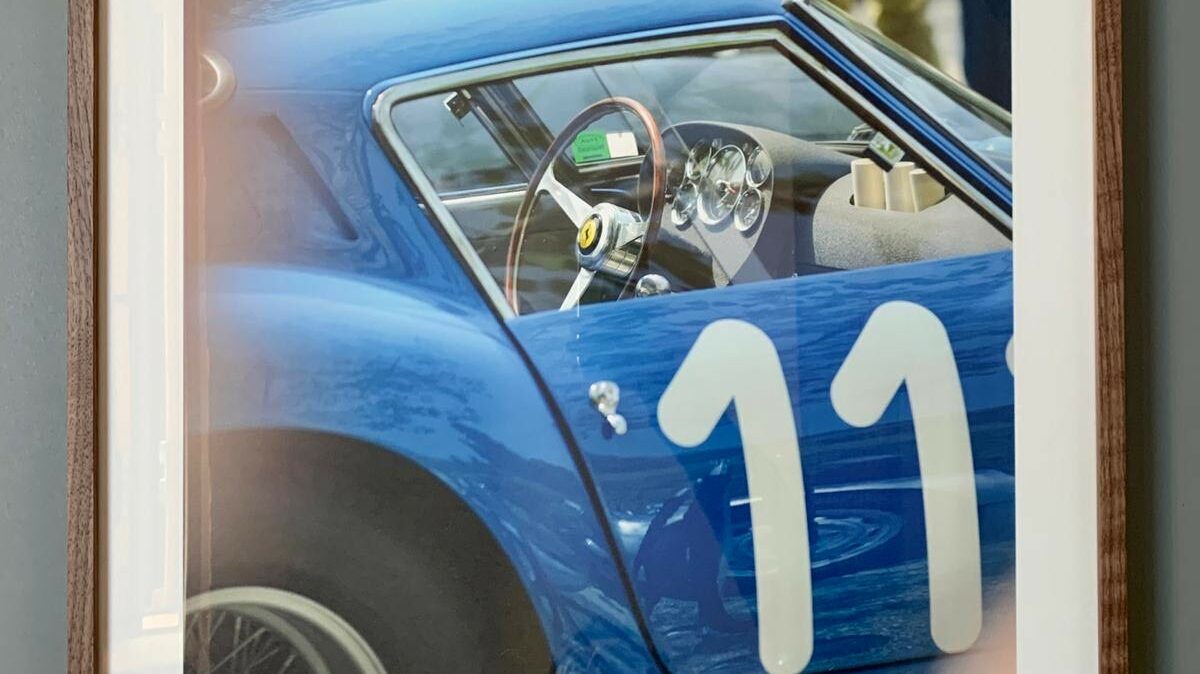 A few months ago I met a Dutchman by the name of Wouter Teger. Wouter is the founder and owner of a company called Ferdasco® that does just that: high-quality prints of cars at the world's most prestigious events alongside some original art concepts as well. I took this opportunity to ask him how a company like this come to be and how the printed images are picked from the hundreds of thousands he and his partner have captured over the years.
Q: What was your introduction to cars and how did the idea to start Ferdasco come about?
A:
Classical automobili and Switzerland have always been great inspirations to create my own brand. As a young boy, I always used to go to Switzerland, which allowed me to discover all the beauty that Switzerland offers. Nature, simplicity, elegance, and graceful taste for artisanal products. That is where my passion for aesthetic and classical automobili emerged. My father also used to have a car company with mainly Italian brands such as Fiat, Alfa Romeo, and Lancia. As a result, I learned a lot about the Agnelli family and the Italian design houses such as Pininfarina, Bertone, and Giugiaro at a young age.
Q: Who helps you take all of these pictures?
A:
Since the foundation of Ferdasco, I started working with international product and car designer Henk Holsheimer. Henk is the photographer behind most of the photos we offer but I also took some of the pictures used in our prints, especially the Villa d'Este photos. Henk has built a large collection of photos shot with his professional equipment over the past 20 years at unique car events such as Concorso d'Eleganza at Villa d'Este, Goodwood Revival, and Pebble Beach Concours d'Elegance.

Q: How do you choose the pictures that get printed for Ferdasco?
A:
We have a photo collection of more than 100,000 photos. These photos are often made of the most exclusive cars at the most exclusive car events we attend like Concorso d'Eleganza at Villa d'Este and Goodwood Revival. From these 100.000 photos, we try to make a unique collection of photos. At this moment our most important collection is the Lago di Como collection. Lago di Como (Italy) is famous for its picturesque Victorian gardens, beautiful villas, and famous restaurants, as well as all the well-known international car events that are held there.
Q: What is your goal with the company? Do you plan on just selling prints?
A:
At this moment we offer a wide array of luxury prints dedicated to the atmosphere of Lago di Como and the world-famous Concorso d'Eleganza at Villa d'Este. Other than that, we've introduced the new 'Line Art' series, designed by our in-house designer Henk, in which he draws a car's outline using only a single, unbroken line. In addition to these collections, we will soon include prints from the legendary racing festivals Goodwood and Pebble Beach.
In the future, we want to expand on our gallery and even add exclusive limited edition mechanical watches.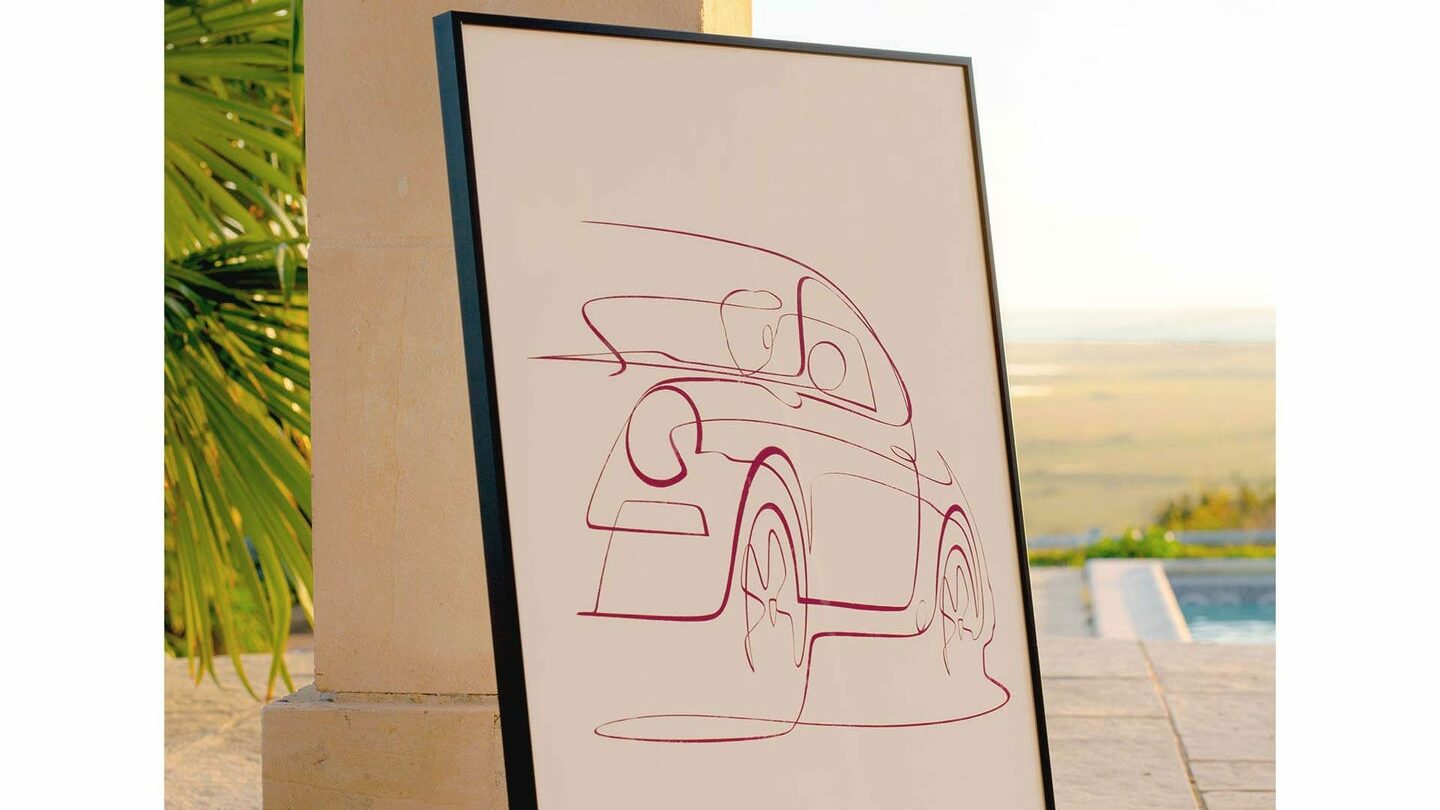 Q: Is there anything you want people to know that I haven't asked about?
A:
Shifting Lanes readers now have the opportunity to order these fine prints at a 20% discount from www.ferdasco.com with the discount code SHIFTING20 at checkout!