In the midst of the current sporty SUV craze, many automakers are seeking to stake their claim in the market without before it's too late. Chevrolet and its Blazer have had trouble fitting into in a sea family-haulers; sales have fallen short and a considerable amount of its competitors have seemingly surpassed the Blazer. Chevrolet hopes there's still time for the the Blazer to fight back, and this week it debuted the SUV in EV form in an effort to give it some sales pop.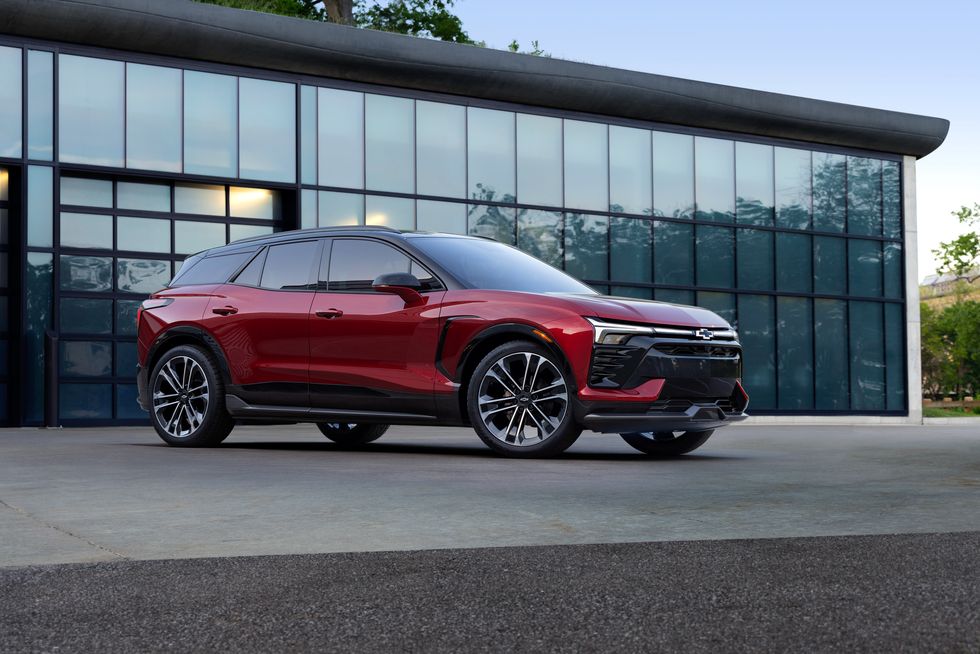 The first electric Blazer has been unveiled with four trims: 1LT, 2LT, RS, and at the top of the Blazer food chain, the 557-horsepower, 648 lb/ft SS. Lower level Blazer models receive a plethora of powertrain options, all of which are standard front-wheel-drive with all-wheel-drive serving as an option for 2LT and RS trims. Buyers can also order the Blazer RS with rear-wheel drive. The flagship SS trim is offered exclusively with all-wheel-drive and can hit the 60-mph mark in an estimated sub-four seconds.
Chevy has been a touch secretive in terms of performance figures but has provided range numbers. The entry level FWD-only 1LT comes in at 247 miles, but is bested by the 293-mile 2LT. The RS takes the range crown, getting 320 miles on a single charge. The top-tier SS maxes out at at 290 miles.
Range is nearly worthless without a timely charging speed — that's where the DC fast-charger comes in. With it, RS and SS models charge at up to 190 kW and can add 78 miles to their range in 10 minutes.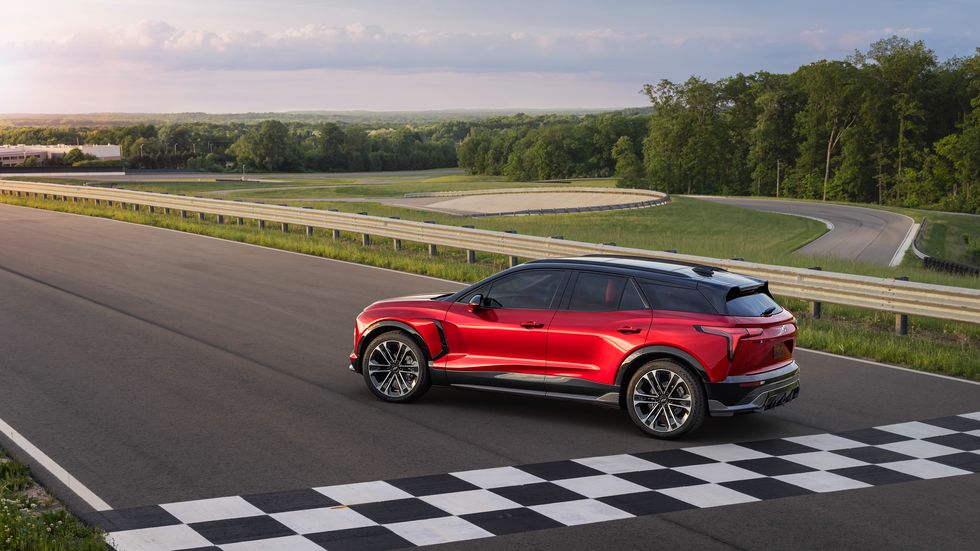 In addition, electrified Blazers get a full styling makeover. The front fascia is largely characterized by a full-width light bar paired with black vents and a likely-purposeless grille. A larger, sportier series of vents adorns the SS along with a set of 22-inch wheels. LT trims get a smaller 19-inch set, and the RS receives a more stylish 21-inch.
Heading inside the Blazer EV brings the modernized interior to light. Every trim has an 11.1-inch digital gauge cluster and 17.7-inch infotainment touchscreen that houses most of the interior controls. Two physical knobs reside beneath the screen next to air-conditioning vents. RS and SS models get a flat-bottomed, minimalistic steering wheel, heated and ventilated front seats as well as ambient lighting.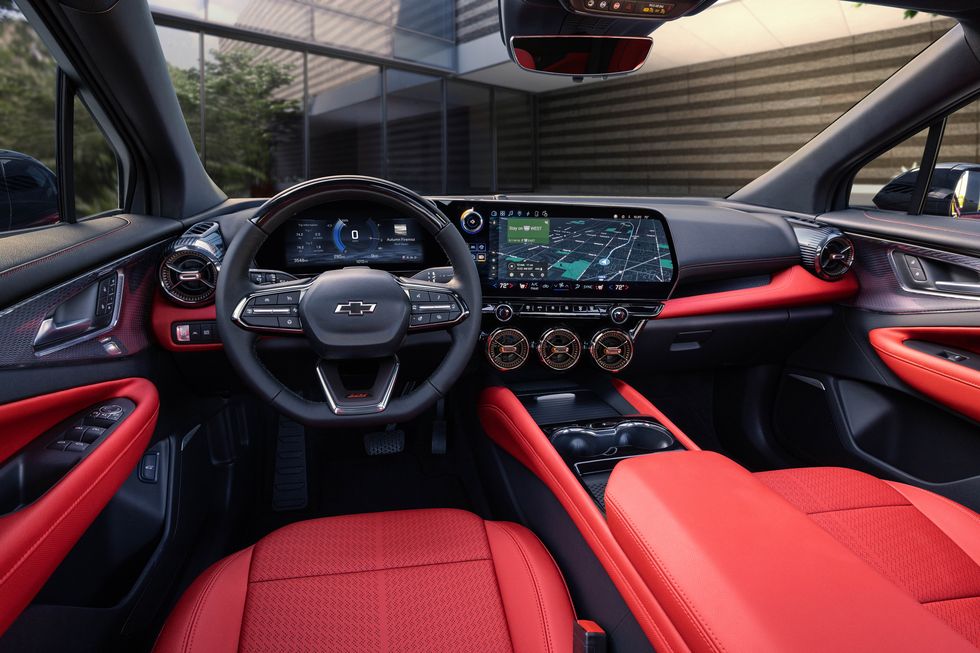 Technology is also in surplus. Automated emergency braking, front pedestrian detection, and lane-keep assist are standard, with Advanced Park Assist and reverse automated braking being available options. In order to eliminate range-anxiety, buyers can download the MyChevy app to assist in finding routes to nearby charging stations.
The 2LT and RS models will be the first to go on sale, and are available to purchase starting next summer at $47,595 and $51,995 respectively. Later in 2023 we will see the arrival of the $65,995 SS, and only in early 2024 will we see the $44,995, base 1LT.