In the recent years Lego has come on strong with their vehicle sets and it's been a big hit with both Lego fans and car enthusiasts. Today, they announced another set into their lineup and it looks epic.
In collaboration with Defender to celebrate 75 years of Land Rover, Lego is launching the Lego Icons Classic Land Rover Defender 90. This set is a total of 2,336 and comes with with all the accessories you could want for an off road adventure.

Because this set comes with all the accessories, it essentially is a two in one situation. You can build it in the everyday road ready style and display it that way, or you can equip it for off road. There's something for everyone.
Over it's 75 years, the Defender has become recognizable around the world and has a unique record of adventure, humanitarian aid and hard work.
Paul Barritt, Director of Land Rover Classic, had this to say about the collaboration, "Defender is synonymous with adventure and this new Lego set is a perfect way to capture the spirit of an incomparable, unstoppable automotive icon, whilst also sharing the playful side of the vehicle."
This set is 32cm long and comes with a roof rack, raised air intake, front bumper with working winch, side rails and toolbox, plus traction plates for crossing mud and sand. It also has working steering and suspension, opening doors and bonnet and an interior with details based on the full size Classic Defender.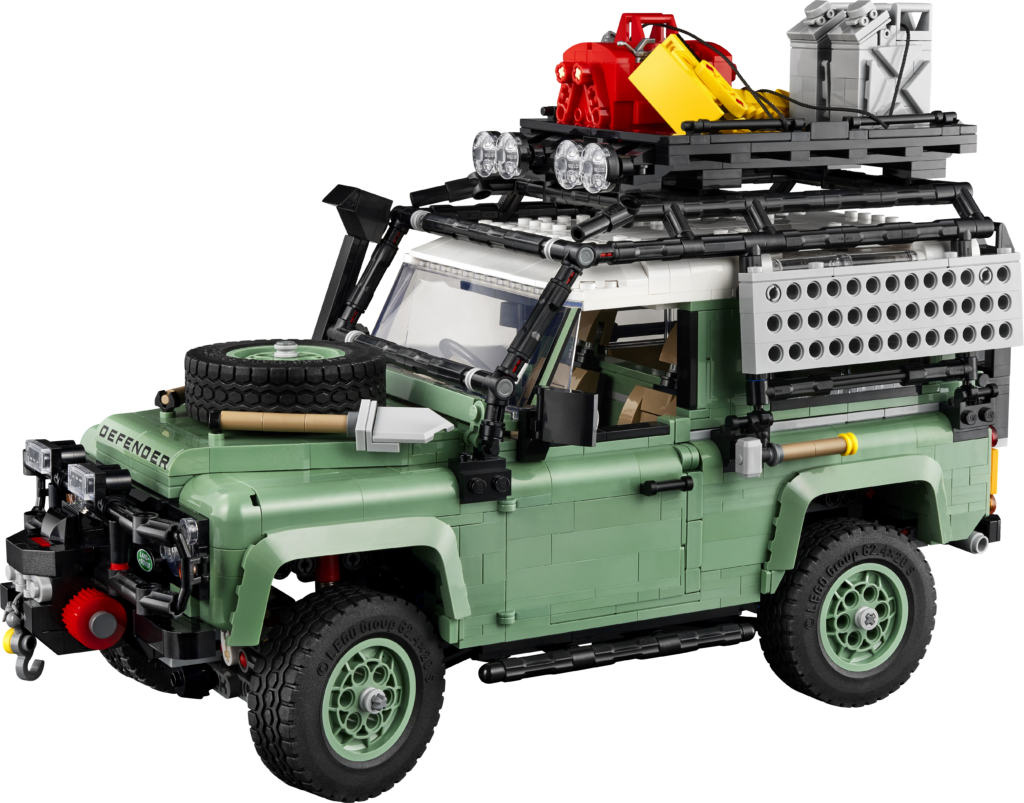 "Bringing the Classic Defender to life in bricks was no easy challenge. Defender can take you anywhere, so during the design process we wanted to infuse the set with that sense of adventure," Lego Design Master, Kurt Kristiansen, said. "We can't wait to see the fans' reactions."
To celebrate the launch of the set, the Lego Group placed a real Classic Defender in the Scottish Highlands and used it to house the hardest to reach Lego store in the world. This was the scene that challenged adventurers Raha Moharrak and Aldo Kane, who were racing to be the first to find and build the new set. You can watch that unfold at www.lego.com/Defender.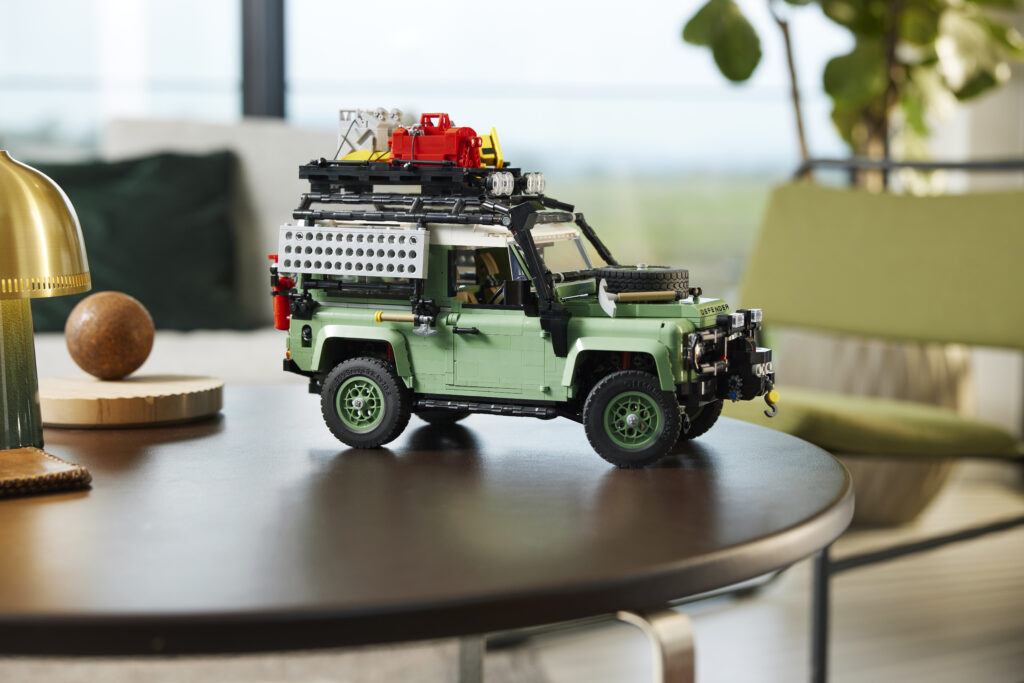 The Lego Icons Classic Land Rover Defender 90 set will be available starting Saturday, July 1st in Lego stores and online at www.lego.com/Defender and will run you $239.99.