This weekend the Fanatec GT World Challenge powered by AWS was at it again with rounds 11 and 12 in Sebring. To say it was a rough weekend for the Acura NSX GT3 Evo22's is a bit of an understatement, but there was a bright spot.
Starting Saturday's race, Ashton Harrison in the Racers Edge Motorsports NSX made sure everyone knew she was hunting. Just over 10 minutes into the race, she passed George Kurtz and Charlie Luck, putting her first in Pro/Am and sixth overall. She was able to defend her position for the rest of her stint, before handing the car over to co-driver Mario Farnbacher. Once behind the wheel, Mario managed to move up one spot overall and stayed there until the checkered flag.
Ashton had this to say on her stint and the move that put her in first, "I've been behind Luck before on a restart. Every time I'm behind a competitor, I always try to monitor what they're likely to do. I took the knowledge I had and tried to put it to work. I had a really great restart coming out of 17, and I stuck behind him and took the position as soon as I saw the opportunity. He did fight me for it, and I would have done the same, so I don't blame him for that. He made me work for it just as much as any other competitor would. Once I got it done, I just had to focus forward."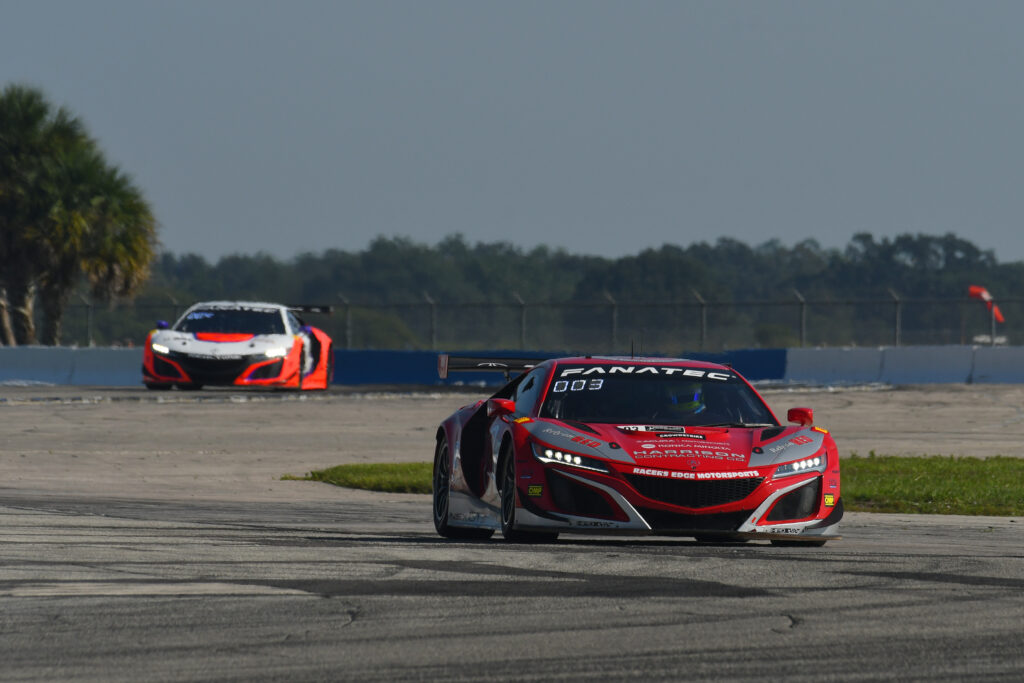 For Acura teammates RealTime Racing, there was no such luck. Just after the drop of the green flag there was contact between Erin Vogel and Chandler Hull, ending the team's race early. The damage was bad enough that it rendered the car undrivable and they were not able to compete on Sunday.
Sunday wasn't a fun one for Racers Edge either. Mario was meant to start the race third in Pro/Am and sixth on the overall grid. What happened instead is they experienced a brake line issue which required a long pitstop to repair. This caused them to start the race several laps down on the leaders and the pair finished 9th in Pro/Am and 13th overall.
Next up for the Acura NSX GT3 teams is the 13th and final round of the Fanatec GT World Challenge powered by AWS, the Indianapolis 8 Hour, October 7th – 9th.