Another month has gone by and you know it's time for my monthly round up, February was full of news and announcements. Some days were tricky especially with all the materials i've had to read, but i made sure i put in all the ones i thought would be interesting! Please if you do enjoy my work, feel free to follow me at instagram on www.instagram.com/davide.171/. Thanks from David(Planarian17)!
2022 February in Cars.
February has passed, thus it is time for my monthly news rundown, now with more news than ever. I have covered virtually everything relevant in the automotive world. From the DBX 707 to small things like BMW and Brilliance Auto's partnership, Racing news from Kyalami 9H to this month's packed F1 liveries unveiling. Some popular, and some you might have missed, I have it all here.
1 February 2022
Aston Martin unveils the "DBX 707".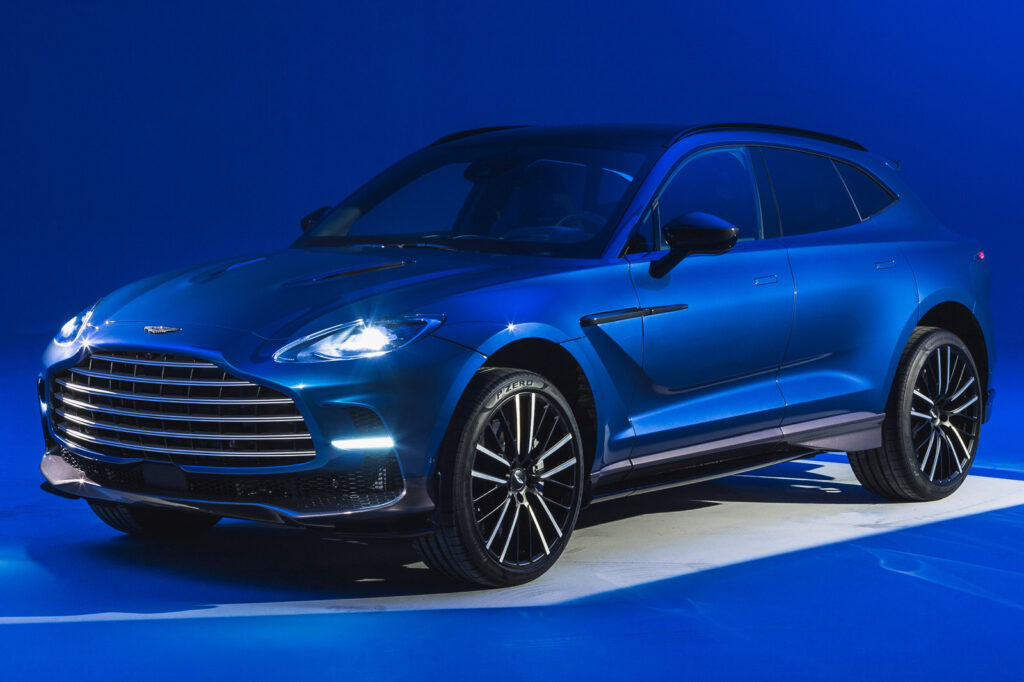 If you own an Aston Martin DBX, and you don't feel special enough. Then I have good news for you, Because today Aston Martin had just unveiled the "DBX707". And it's like the crazy sister of the 'normal' DBX. As the name implies, the 4.0 "Aston Martin Developed Engine" (it's an AMG engine but they won't tell you that) produces 707 Horsepower, and 900Nm of torque. But other than the revamped engine, the gearbox is now a wet clutch gearbox. And the front carbon brakes are a whopping 420mm, unfortunately that's still 20mm short of Urus's front brakes. The car claims to have a 3.3 Seconds 0-62mph, and production is set to start in Q1 of this year, and deliveries expected to start in Q2.
1 February 2022
Dacia Duster hits 2,000,000 units.
After entering the market in 2010, the Dacia duster has been sold in 60 countries, and been proven to be a very rugged and small 4×4. Nowadays, every 63 seconds one Dacia Duster exits the production line. That's a thousand Dusters a day. Today, Dacia said in a press release that they have sold a total of 2,000,000 of these little cars. And did you know? That in the UK, more women buys Dacia Dusters compared to men.
1 February 2022
Citroen C5 Aircross opens for orders in France.
After being unveiled at the 12th of January this year, the new C5 Aircross is now open for orders in France. I'm not sure who would care about this, but the car can now be ordered in France for a base price of 27,450 eruos. Or if you want to get the PHEV, it's more than double that at 40,950 Euros.
3 February 2022
Pat Fry and Matthew Harman promoted in Alpine F1.
The French Formula one outfit today has announced that Pat Fry who joined the team in 2020 and was the team's Chassis Technical Director, would now be promoted to Technical Officer, and Matt Harman who previously fulfilled the role of Engineering Director, would now be the Technical Director.
4 February 2022
Uralkali HAAS F1 Team Unveils 2022 F1 Season livery.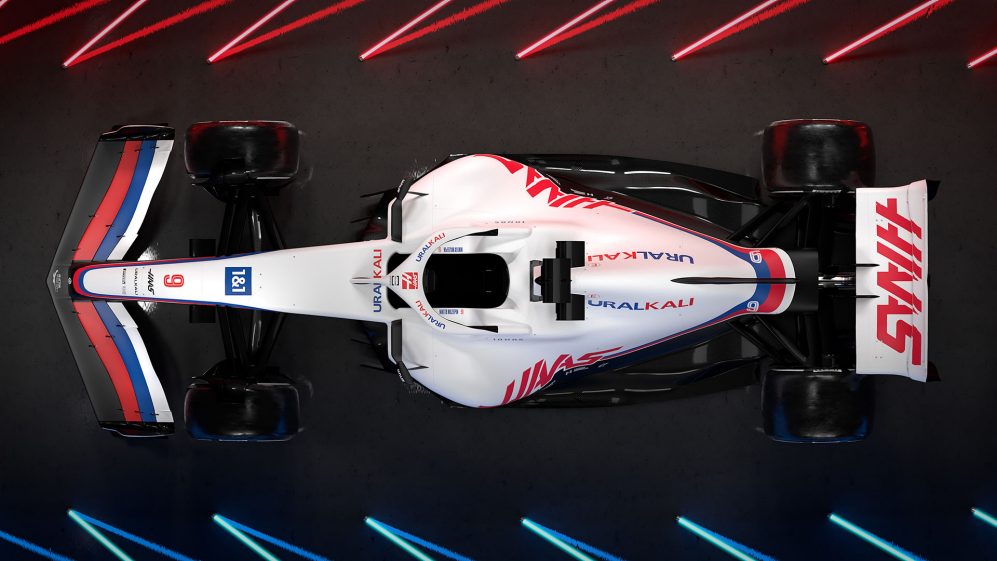 I would be happy about this livery if I was Mazepin's dad, but I'm not. So I shall pretend like I'm excited, because who would have thought that their livery for this year would be so much different. Can't blame them though, gotta save up on that livery design budget.
4 February 2022
Nissan resumes production for the "Roox".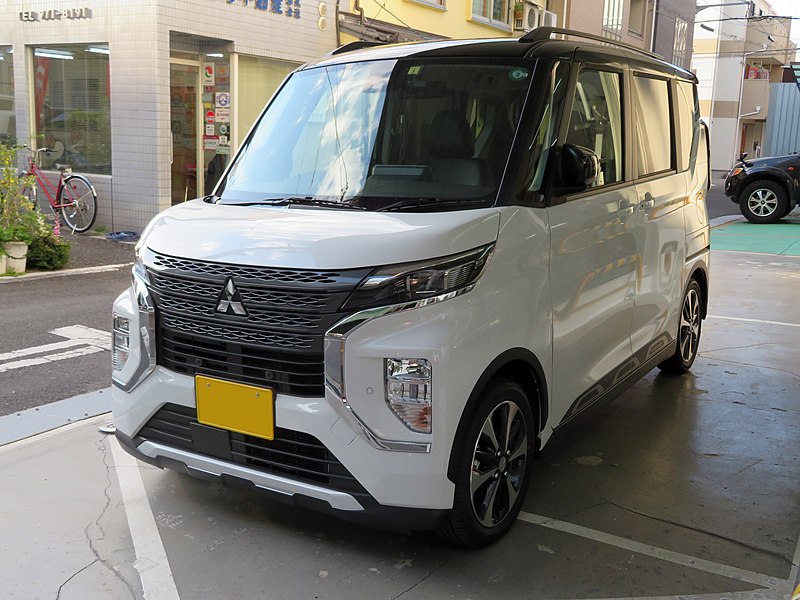 In December, Nissan and Mitsubishi has discovered that in some of their cars, the Nissan Roox, The Mitsubishi eK Space, and the eK X space (which are the same Kei-Cars only sold in Japan) had some problems with the airbags, in which the company stated as "There is a possibility that the driver-side airbag cannot fulfil regulatory requirements under certain conditions during front collision testing." Which if I put it into actual words, means that the airbags won't go off when it's needed to. They have soon realized that this is a problem, so they stopped production in December last year. But now the company has stated that they will be resuming production and will issue a recall for vehicles build in December 2021. They also have fitted a knee airbag for free on the driver side as standard, that is perhaps their way of saying sorry to the owners.
4 February 2022
Volvo and Northvolt to build battery manufacturing plant in Gothenburg, Sweden.
After announcing late last year that Volvo will be investing 30 billion SEK or roughly 3,2 billion dollars together with Northvolt. Today the company has announced that the factory will be build in Gothenburg, Sweden. Construction will start in 2023, and is planned to be operating by 2025. The factory is expected to have a production capacity of 50 gigawatt hours (GWh), which would supply batteries for approximately half a million cars per year. And would create 3,000 more jobs, the plant is also going to be run off of "Fossil-Free Energy" .
5 February 2022
Kyalami 9H Intercontinental GT Challenge starts.


After announcing that the Kyalami 9H race would be delayed from the initial date of 4 December due to the Delta Covid Variant. Today, the race is expected to start at 13:00 Local time, The race weekend itself started on The 3rd, and Qualifying was yesterday at the 4th. but due to heavy downpour, Q1, Q2, Q3 and Super Pole are all canceled off. The race organizers have decided to set the "Pre-Qualifying" results as the starting grid. Which sees AKKA ASP's Mercedes AMG GT-3 starts from pole, infront of the 2 AFCorse's Ferrari 488 GT3. Here is the starting grid: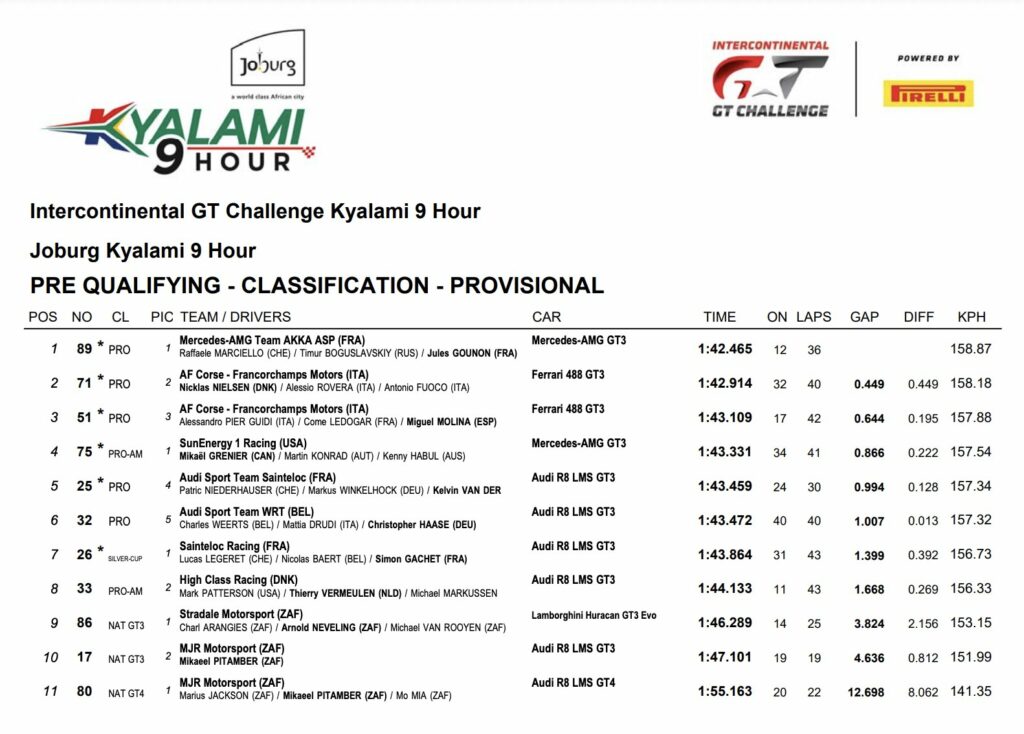 This race is not only the last race of the IGTC 2021/22 season, it will be also the title decider for the constructor and the drivers champion. Audi Sport leads the pack at 78 points. That's quite a big margin compared to Ferrari's 42 points on second place.
5 January 2022
Audi wins IGTC Constructor trophy.
With the point gap between Audi and Ferrari coming to South Africa this weekend, It's not surprising that Audi would take the constructor's championship of the Intercontinental GT Challenge. But the way they won it was quite anti climatic as halfway into the race, the number 71 Ferrari of Nicholas Nielsen retired from the race because of a gearbox issue from third place. Thus destroying their already almost impossible change of winning. This is Audi's fourth IGTC Constructors title, and not only that they also brought home the 3rd place trophy in JoBurg.
5 February 2022
Race of Champions Sweden 2022.
The 31st running of the annual 'all star' racing event is in the spotlight this year, most famously the pairing of the German team, Sebastian Vettel and Mick Schumacher. Other than that, the likes of Valtteri Bottas and Mika Hakkinen for Sweden, Sebastian Loeb, David Coulthard, Jimmie Johnson, Helio Castroneves, Oliver Solberg, and many others. The race will be held in Sweden over ice terrains, and the cars chosen aren't less interesting as the drivers. This includes the Porsche Cayman GT4 Clubsport, RX Supercars lite which I may add that it runs on 100% fossil-free bio fuel, the electric rally car RX2e, FC1-X, and the Polaris PRO XP. In the end, it was 4 time F1 world champion Sebastian Vettel against 9 time WRC champion Sebastian Loeb. The 2 motorsports legends battle it out for the final with Loeb winning 3 heats to 1 on the cold Swedish track, in the Porsche Cayman.
5 February 2022
MotoGP winter test undergoes in Sepang.
With the first MotoGP session starting in the hot tropical Sepang circuit in Malaysia, it marks MotoGP's first session of 2022. With different manufacturers approach into test, we cannot define the rest of the season with today's result, but with light upgrades like Honda bringing an updated RC213V, Ducati's new engine and exhaust setup, Yamaha's updated chassis, and other minor upgrades (MotoGP is very different to F1 in terms of bike development. Teams, especially satellite ones are allowed to use 2021 cars with minor to no upgrades to save cost.) For day 1, Aprilia grabs the 1st and second place, with Aleix Espargaro setting the 6th ever fastest laptime of the circuit, with Vinales following close behind. 8 time MotoGP champion Marc Marquez who's been on and off the race track for the last 2 years due to his injuries, manages 6th in the leaderboard. Mind you however, this doesn't mean anything as they are just testing their bikes, as apparent in the fact that Yamaha has brought 4 different chassis to Sepang, the 'number 93' rider had also fallen twice in this session. For day 2, the teams saw less action as downpour disrupted the session's afternoon. However the morning was enough to see Enea Bastianini of Gresini Ducati to set an unofficial 2 wheeled circuit record, at 1:58.131. Interestingly, Vinales and Rins both set exactly the same best laptime of 1:58.261, but since Rins had set a better second best lap time, he comes out ontop at fourth overall. Rin's teammate, Joan Mir unfortunately finished outside of the top 10, with a crash at turn 15 as he noted "electrical issues" to fix before the Mandalika test next week.
6 February 2022
Alessandro Pier Guidi and Côme Ledogar wins IGTC Driver's championship.
It's not all doom and gloom for Ferrari in JoBurg, as while the 71 AF Corse Ferrari had a gearbox issue and had to retire, the 51 AF Corse crossed the line in second place after a race full of trading blows with AKKA SP's AMG-GT3. And with that, Pier Guidi and Ledogar claims the IGTC world title, this win for Ferrari marks the end of their 2021 GT campaign which brough them 24 titles around the world from different events, and also the 488 GT3's 107 titles.
8 February 2022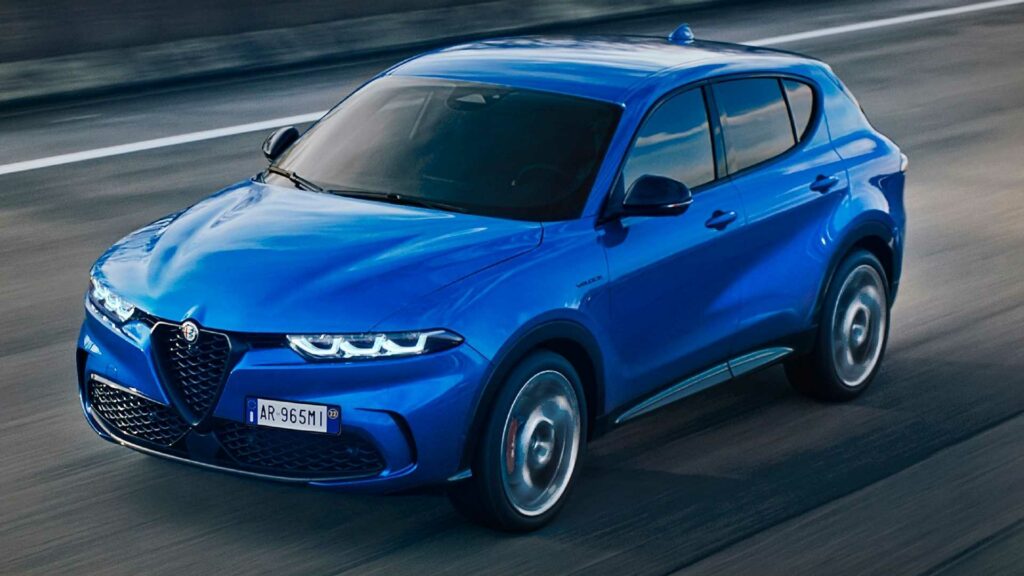 "La Metamorfosi" the word thrown around by Alfa Romeo this past months in the drum up for unveiling of the long awaited "Tonale". After the concept was unveiled back in GMS 2019, now they've showed us the full production model. The car itself is built around the FCA 4×4 small wide LWB platform, the same platform as the jeep Compass. But you won't mistake this as a Jeep, because this car will be build in Italy, at the revamped "Giambattista Vico" plant. For the design, Alfa Romeo said that they wanted to stick with the original concept, and I also feel like they have done what they've promised. The car will be available with 2.0 turbo, 1.3 and 1.5 hybrid, and also a 1.6 Fiat diesel. which marks Alfa Romeo's first ever hybrid vehicle. Also one thing to note, is that with the purchase of this car will also come with an NFT certificate, which will be given to the buyer at the time of purchase, Alfa Romeo said that this is the first time an automotive manufacturer has done such thing.
8 February 2022
Jenner W series team announced.
"Catlyn Jenner, W Series Team Principal" is probably something I thought I would never hear in my lifetime, yet now it's being announced. Yes ladies and gentlemen, that Catlyn Jenner (formerly Bruce Jenner) has just bought a W Series team. She will see day to day duties as Team Principal, and would later decide the driver lineup, livery and collect sponsors. If you didn't know, other than being an Olympic medalist. She also competed in motorsport for a brief moment, where she was Ford's factory driver for IMSA in the 1980s. Where she(he) achieved first place in the IMSA GTO Class in 1986 12 Hours of Sebring, driving the 7-Eleven Roush Racing Ford Mustang with co-driver Scott Pruett.
9 February 2022
RB18 Livery showed off for 2022 F1 Season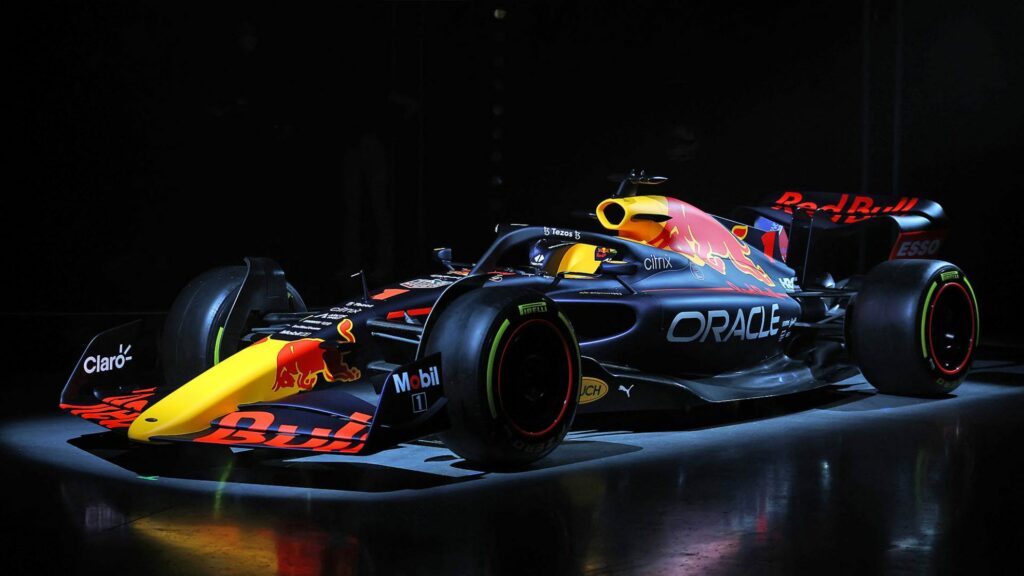 With the Milton Keynes based F1 team announcing earlier this week that ORACLE would be their title partner for the 2022 F1 Championship. Today they have showed us a hint of what their title challenger might look like, and to be honest, we all knew it would look the same as last year, and the year before and the year before that, and the year before that which makes it look the same as the year before that. But the car is just a show car for now, with Christian Horner saying that "won't look very much like this" by the time we get to the first race of the season in Bahrain. Also, yes Honda isn't really leaving, they have also announced to continue their partnership building the Honda engine, by the same Honda people in Japan. But they're not putting the "Honda" logo, but rather through their "Honda Racing Corporation" the same department which sees the company's MotoGP efforts. However, despite the engine being manufactured in Japan by Honda, the official manufacturer title would be RedBull's powertrain engineering. Also, if you haven't realized yet, Max Verstappen will use the number 1 for the 2022 season, the last time a driver has done this was Sebastian Vettel in 2014.
9 February 2022
Cadillac teases Hypercar/IMSA GTP car.
After announcing that Cadillac will compete in the 2023 Hypercar (LMDh) and telling us that a race car prototype is under development, today they have teased us with a bit of pictures to hopefully show us what they're going to be bringing into the 2023 season. They will not only compete in the GTP IMSA class, but also in the WEC hypercar class or LMDh. If you're wondering, GTP and LMDh are basically the same thing. It's the same car designed to compete with other similar cars, but LMH and LMDh cars are different, however they will fight in the same class. Cadillac's challenger will be designed and built by Dallara, but developed by Cadillac Racing. This will also mark their return to LeMans top-flight racing after 21 years. The car is set to be unveiled summer of this year and make it's first racing appearance on the 2023 Daytona 24H.
10 February 2022
Aston Martin F1 reveals 2022 car.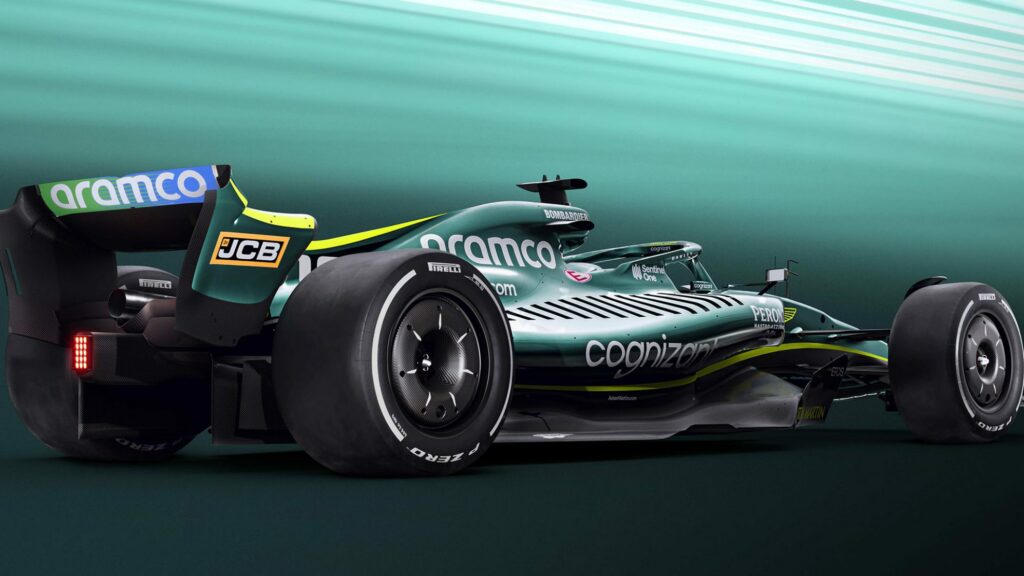 After announcing Aramco as their title partner for the 2022 F1 campaign, today Lawrence Stroll joined by other engineering staff such as Chief Technical Officer Andrew Green and Performance Director Tom McCullough. Have gathered at Aston Martin Lagonda's HQ in Gaydon, announcing not only the cars but their plan on building a purpose built F1 facility in the hopes of improving their performance in the next 5 years. The car itself, unlike RB isn't a show car. As apparent in the different design which looks more "complete" than RB's. But we will likely see some changes later on in Bahrain.
10 February 2022
Hyundai invest 50 million dollars on new testing facility.
During the Chicago Auto Show, Hyundai had announced that they will be making a new Safety Test and Investigation Laboratory at their Hyundai America Technical Center, Inc or HATCI for short. This investment will hopefully see 150 new jobs created. And will include field crash investigation lab, high voltage battery lab, forensics lab, 500m track and a Vehicle Dynamics Area. With plans of it opening and operational by 2023.
10 February 2022
Renault, Valeo set to make electric motor breakthrough.
With many car manufacturers setting unbelievable electric car goals like being carbon neutral and having an all electric lineup by 2030, they are sure to have to improve on their electric capabilities. Including Renault, as they have announced today that they will be joining a venture together with Valeo Siemens eAutomotive, and Valeo. The purpose of this project is to hopefully create a viable mass produced powertrain which will use NO rare earth. And they will hopefully be "the first to mass produce a 200kW electric motor without using rare earths, starting in 2027" Production will be based in Renault Group's Cléon plant in Normandy, France.
11 February 2022
Indonesia is one of the world's largest Motorcycle market in the world, so it was only a matter of time until MotoGP returns back to the Asian nation. With the fresh Mandalika circuit used for WSuperbike late last year, today MotoGP bikes touches the fresh asphalt for the first time. Day 1 of testing was disturbed due to "track condition" when debris were found on the track after downpour. Brad Binder set the fastest time at around 5pm, where the session was supposed to come to an end. But due to the delay the session was extended to 5:45 pm. During these extended times, Pol Espargaro was able to achieve a 1m 32.466s lap, the fastest of that day and the unofficial track record beating WSBK's Toprak Razgatlıoğlu by around 2 seconds. Then Aleix follows close behind making it an Espargaro brothers 1-2. B Binder, A Rins, F Quartararo, and J Miller finishes behind the 2 Spanish riders which makes the timing table include 6 different teams in the top 6 classifications. Day 2 sees no additional drama and ended quite straightforward with Luca Marini setting the fastest Saturday time with VR46 Racing Team's Ducati with a 1:31.289. Day 2 also ran smoothly with Pol setting the fastest time of 1:31.060 putting him back ontop.
11 February 2022
McLaren 2022 Campaign Contender Revealed.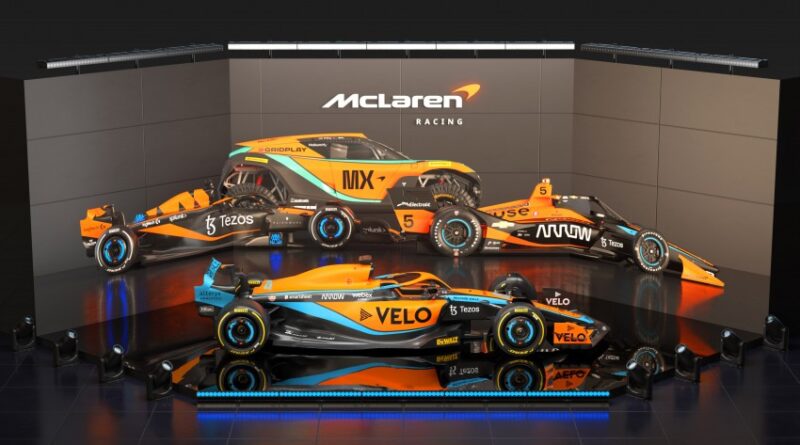 Many F1 fans have been unsurprisingly unsurprised with HAAS, RedBull and Aston Martin's livery reveal this past week, but today they should rejoice as McLaren had showed off their relatively different livery for their 2022 car. While they kept the "papaya orange" main theme, gone is the Dark blue of the previous car, and in comes in the "Gulf Blue" scheme. And don't ask them where are the "WeRaceAsOne" Rainbows, as they have been sent into the shadow realm. Not only that, perhaps not as popular as the F1 car, they have also revealed McLaren's Arrow McLaren SP Indycar, ExtremeE, and McLaren Shadow race cars.
11 February 2022
BMW Strengthen Chinese market holds with BBA acquisition.
BMW has been in partnership with Brilliance Auto since 2003 through a joint venture called "BBA". And today their contract takes effect which will see them doing business through the firm until 2040 as they receive their new "business license" by the Chinese Government. The signing of the contract extension itself happened in 2018. Last year, a total of 846,237 BMW Group vehicles were delivered to customers in the Chinese market. And BBA factories had build a total of over 700,000 BMW vehicles, and they plan on reinforcing their manufacturing capabilities in Shenyang again this year. And the Dadong district BBA plant is undergoing an expansion. All the while a completely new factory is being built in Tiexi district. Which will also built fully electric vehicles. In the last decade, BMW has invested a total of 10 Billion euros into BBA. And with them buying the majority stake in the venture (75%), their financial statement will be included in BMW AG's financial reports and the purchase price is to be completed by 22 of February.
11 February 2022
The Austrian water treatment company, which sponsors drivers and teams across various motorsports series, have today announced in a joint statement with Alpine F1 team that BWT will become title sponsor for the French outfit for 2022. The statement also confirms that the usage of 'pink colours' will be inevitable on the Alpine 2022 car. This news was already expected and rumored after earlier this month's news of BWT splitting with Aston Martin, which also sees Sebastian Vettel let go of BWT's ambassador. This news is quite well received in the F1 word, as they sort of hate the colour of pink on racing cars. But if I have to be honest, I think BWT's pink racing cars are one of the most iconic racing colours of the modern age.
12 February 2022
Formula E returns to the streets of Mexico.
In the season 7 of the Formula E championship, Mexico E prix was held at the Autódromo Miguel E. Abed, outside the city of Puebla. But this week they return to Mexico for the 6th time, and this time back at the Autódromo Hermanos Rodríguez for the third round of the year. At the end of the race, Former Sauber F1 driver, Pascal Wehrlein. Claims his first Formula E win, heading the TagHeuer Porsche team's 1-2. DS Techeetah, and Nissan e.dams both grabs double point finish for the team. Meanwhile Erdoardo Mortara and Nyck De Vries (merc) finished 5th and 6th respectively. Closing the gap for the Team's Championship within 2 points from Rokit to Mercedes.
14 February 2022
Alpha Tauri F1 reveals 2022 livery.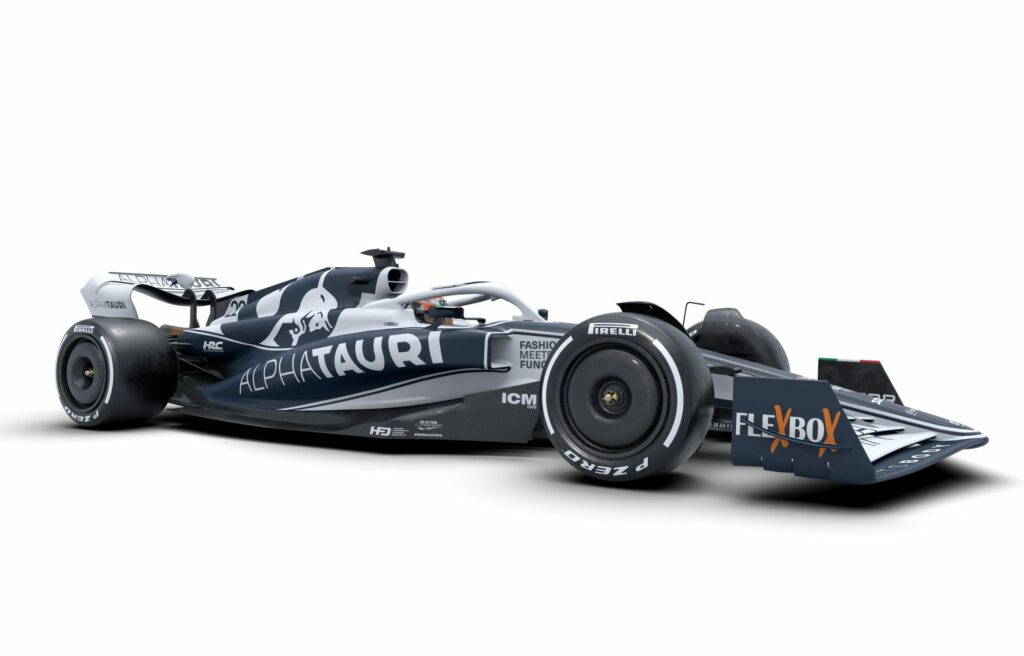 In their usual Alpha Tauri fasion (pun intended), the reveal consisted of a lot of steps during the launch. Including a catwalk showing off their clothing line, but finally in the end. It was revealed, the AT03, Alpha Tauri's contender for the 2022 F1 season. The livery is quite different from last
year's car, but this year the main colour has been switched and the blue has a lighter tone. And just like RedBull's livery, the HONDA badging has been changed through the HRC department.
14 February 2022
Daniil Kyvat joins WEC LMP2 class with G-Drive Racing.
After a one year hiatus as a full time racing driver, the former F1 GP driver has announced a return to LeMans. With the announcement today of him joining G-Drive racing in the number 26 Oreca-Gibbson LMP2, joining James Allen and Rene Binder.
14 February 2022
BMW M2 CS announced as MotoGP safety car.
Today, the German automotive manufacturer that's been supplying MotoGP for 24 years. Has announced that they will be adding the BMW M2 CS as a safety car. BMW's spokesperson said that the car has been "largely unmodified". The car will make it's first appearance in Qatar, joining the fleet of BMW M3 Comp SC, M4 Comp SC, M5 CS SC, M8 Comp Gran Coupe SC, X5 M Comp Medical car and 2 BMW M1000 RR safety bikes. Also the electric i4 M50 will also become the Safety Car for the FIM MotoE World Cup.
14 February 2022
Acura integra opens for pre order next month.
The new generation 2023 Acura Integra is open for pre-order next month at March 10th, with prices starting around $30,000 if you yourself want to order one, click on this link.
15 February 2022
Williams F1 reveals 2022 F1 car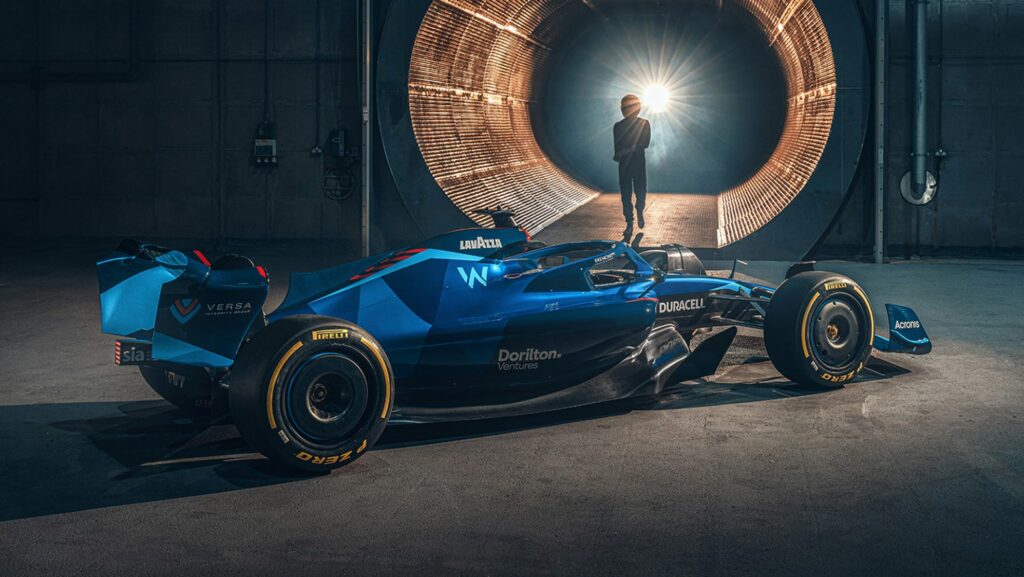 The Williams F1 2022 car "FW44" has been unveiled today, it's quite the big difference than last year's car and arguably the most change compared to 2021 on any F1 car so far. During the press relase, the car appeared to be a model car. Resembling closely to the F1 2022 concept car that's also used by RedBull. Later that day, during a shakedown test at Silverstone. We get to see what's really there under the masks, and that's the car on the picture. One thing to note, since Senna's tragic San Marino crash in 1994, Williams had always have a "S" logo on their cars. Up until now, as they have decided to drop the logo with the team starting to 'Forget about the past'.
15 February 2022
Today, Audi have shown us all the new facelift for the fourth generation A8/S8. As it is only a mid-life enchantment, there really hasn't much that's changed. The most prominent change in the exterior of the car is the Bigger front grille and the rear lights which now feature OLED technology, I'm not going to bore you with all the small little changes so let's get over it quickly.
The A8 now can be equipped with the "S-Line" Package. Matrix LED technology is used for reading lights on the rear of the cabin. Two new 10.1 inch displays with full HD resolution attached to the backs of the front seats.
15 February 2022
FIAT's lineup is 100% electrified.
With the new release of the Fiat 500X and the Tipo hybrids, Fiat's CEO said in a press release that "the FIAT range is now fully electrified". However, that's abit misleading, I presume what they were referring to is their car market in Europe, Because some cars that are sold in Latin American market such as the Argo and Mobi doesn't enjoy such options.
16 February 2022
Mercedes EQE AMG 43 and 53 announced
AMG's second and third's fully electric cars are here. Unfortunately, the EQE 43 and 53 doesn't look that much different in terms of styling compared to the regular EQE AMG line, the only big different change is the (4/5)3's vertical AMG grille, compared to the normal EQE's small Mercedes logos. The 43 would retain the same dual motor that's also put in the "AMG Line" EQE and EQS, but they did some magic with it and make it put out 350 kW (476 hp), Meanwhile the 53 gets special motors developed specially for the AMG model. And it pumps out up to 687hp if you pay the optional extra, and up to 1000Nm of torque. The 43 would get 4MATIC as standard, and the 53 would get the 4MATIC+ as standard. To see full spec please click on the link provided.
16 February 2022
Audi-FAW builds new factory in China.
With China having a big portion of the car market, and the rise of electric cars around the world. Audi has announced that they will be building a new plant in an area of around 150 hectares near Changchun. The plant will be a full electric vehicle plant, where it will be fully operating by the end of 2024. Also with this new achievement, Audi and FAW have set up a new venture in the country called the "AUDI-FAW NEV Company".
17 February 2022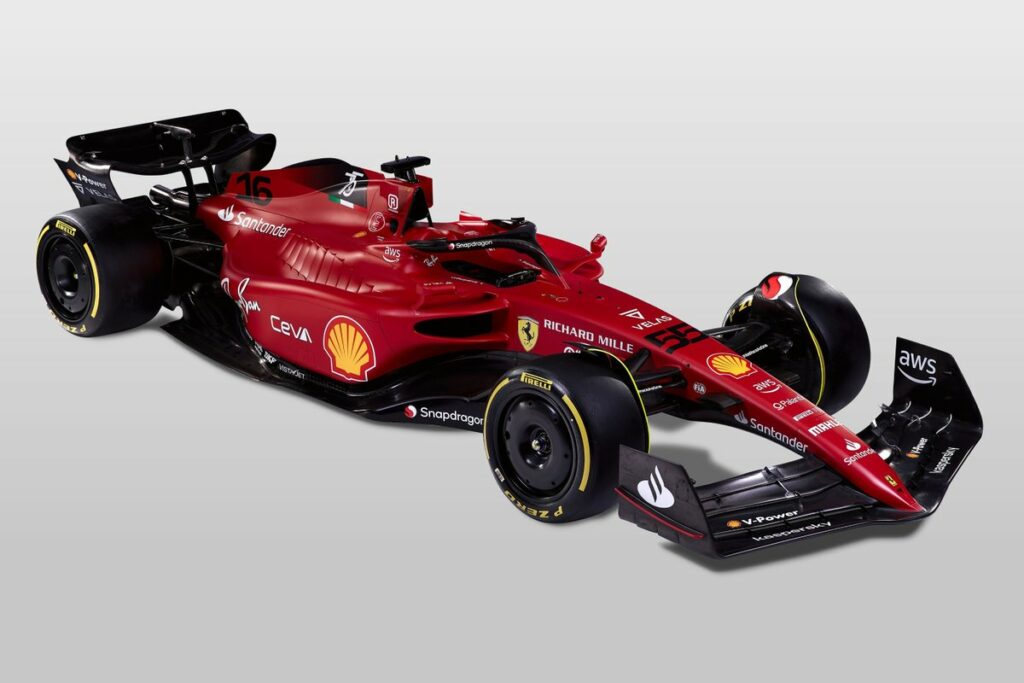 Ferrari's F1 2022 challenger is here and iam in love, and even before the unveiling a model of the car has been leaked so for some people including me, it wasn't the surprise I would have wanted. The car gets it's name because the Maranello team will be celebrating 75 years since it's formation. The classic darker shade of red has returned, and with their old sponsors back at Santander making a comeback, It sure does feel like a return to the old times. The design of the car is quite different that the others we have seen, most notably with the sidepods which have been a topic on the internet. I must admit I'm not a very technical guy, the sidepod only looks like Eau-Rogue and Raidillon to me.
17 February 2022
Otmar Szafnauer joins Alpine as team principal.
After getting the sack from Aston Martin last month, rumors went around that Otmar will be joining the French instead. Today, they have confirmed such rumors as they announce the Romanian engineer will filling Marcin Budkowski's spot after his departure from the team. On the same press release, Deputy Sport Secretary General for the FIA Bruno Famin is also announced to assume position as the head of the engine department.
17 February 2022
Jeep Grand Cherokee makes European debut.
After making it's debut in September last year, the Grand Cherokee 4xe makes a debut in Europe after Jeep announces that they are opening pre order for the car in Italy, France, Germany, Spain, the United Kingdom, Austria, Belgium, Luxembourg and the Netherlands. This also marks Grand Cherokee's debut in Europe.
17 February 2022
Porsche tests LMDh Car Testing in Barcelona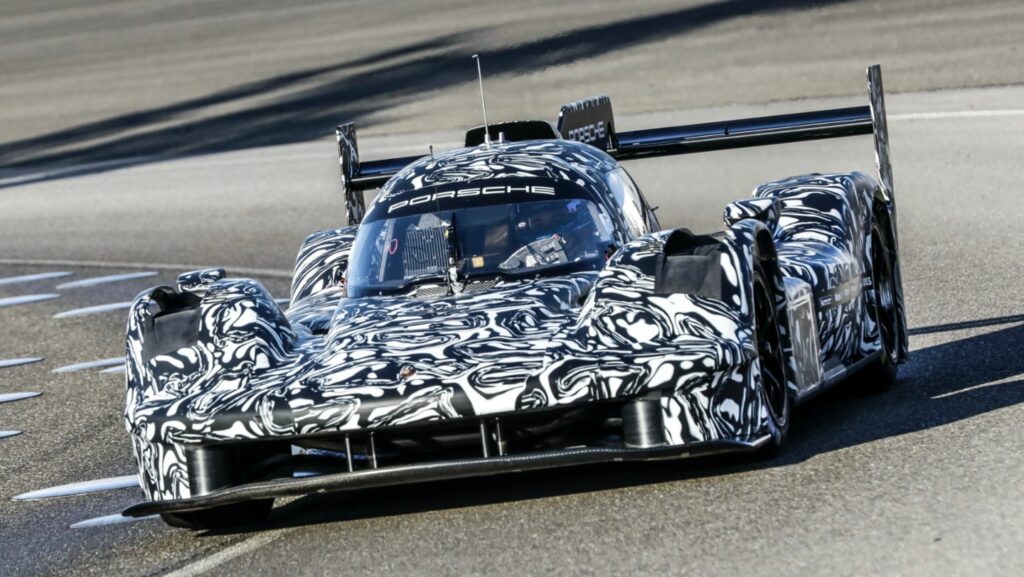 After the German team tested their LMDh car at their own Weissach track, they brought the car to the infamous Circuit de Barcelona-Catalunya for some days of testing. The car was driven by Porsche Factory Driver Felipe Nasr and Dane Cameron, Unlike Peugeot and Toyota's LMDh cars, Porsche have decided to fit a V8 instead of a V6. The engine also runs on renewable energy, it makes around 671hp as per the regulations, and is also supported by Williams Advanced Engineering for the electric batteries.
18 February 2022
Mercedes AMG Petronas F1 Team reveals 2022 racer.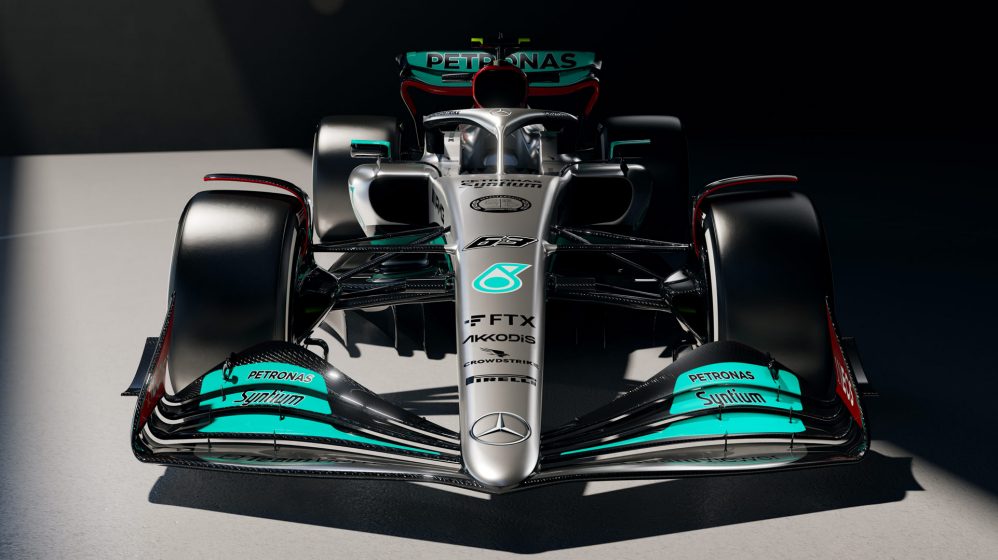 Last year, Hamilton had expressed that he wouldn't mind if the next W13 car reverts back to the infamous "Silver Arrow" color scheme. So it wasn't a surprise that the unveiled car would be in the original silver colors. Interestingly, unlike RedBull which used a mock-up car in efforts to minimalize design leaks. The W13 like the SF-75 used a car that would resemble what it would really look like. However, this probably doesn't mean anything as even the design between the unveiling event and the press pictures are different. We'd just have to see until the lights drops on the first race of the season.
21 February 2022
Alpine F1 reveals controversial livery.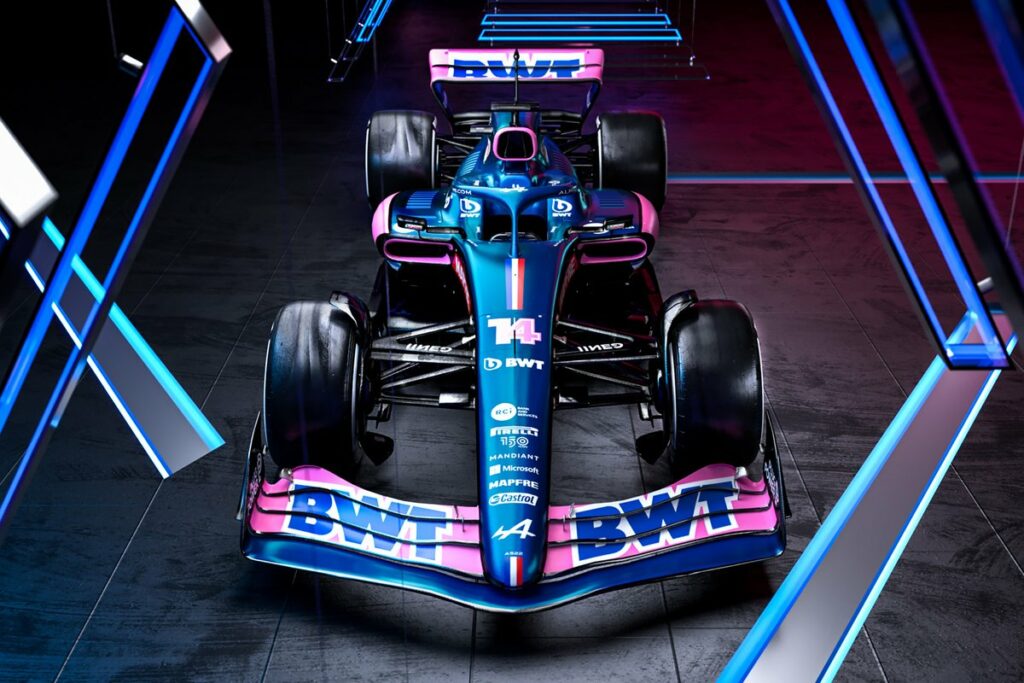 After it was announced that BWT would join Alpine F1 team from 2022 onwards, it was expected that they would have the water-treatment brand's iconic pink livery. And today, here we have it. The car has been added the pink colors on top of their blue, not only that. For the first 2 races of the season they would run a special almost all pink livery to promote the brand… as if half of the car painted pink isn't enough.
21 February 2022
VW Group shipping vessel lights on fire
Imagine this, you've saved up money to buy yourself a brand new VW over sticker price, waited 10 months because of a chip shortage. Then one day your dealership tells you that your car has been burnt in the middle of the ocean near Portugal. Well, for some people this might not be that far from the truth, and it could be much worse. A total of 4,000 VW Group cars were loaded for shipping on the "Felicity Ace" vessel, destined to the USA from Germany. Onboard there are a total of 4,000 VW group cars, amongst them are 1,100 Posrches, Audis, Bentleys, and Lamborghinis. Not only that this means thousands of people would prolong their wait for a new car, Lamborghini America's CEO also stated in an interview that this could possibly mean that the Aventador would restart production, and since the assembly line for the V12 supercar had been cleared up to make way for the next generation flagship. This could mean a delay on Aventador's successor. Estimated loss for the VW company is around 280-400 million dollars. A rescue boat is on course to rescue whatever is salvageable and will arrive on the 26th. All 22 members have been rescued with the Portugese navy.
22 February 2022
Since the new gen ranger has been unveiled last year, with the "wildtrak" trim level. It's known that Ford will be working on a "Raptor" version of it, and there it is. In Europe, the car would be equipped with a 3.0 V6 (and a diesel) EcoBoost like we all expected. However it doesn't produce the full 400HP like we would have thought, it produces only 288. However, the car also borrows a turbo technology from ford's sport hatchbacks that basically keeps the turbo spinning in times where you lift off the throttle pedal. However, later that day Ford also announced that the Ranger Raptor would be released in the USA and Canada. There it would make the full 400(ish) horsepower, this is also the engine that the Australian market would get. The car will also be equipped with Fox Racing suspension as standard, The A/T BF Goordrich KO2 tyres are also standard. But you would have to pay extra if you want to equip it with beadlock rims. On the infotainment side of things, the car is equipped with a large 12.4 inch display with Ford's SYNC 4 technology. If you aren't too keen on having a Ford, maybe you should get the upcoming VW Amarok instead. It shares the same platform as the Ranger Raptor meaning you're gonna get a Ford afterall.
23 February 2022
Day one of F1's pre season testing has begun, 10 eager drivers itching for actions jumped into their brand new cars and drove around the Barcelona track, including the real RB18. Times really doesn't matter during testing, but if you are curious, for the day1 morning run Leclerc has set the fastest time of all with a 1:20.165, While McLaren's Lando Norris follows second. New Mercedes boy Russel came in third with a 1:20.784, In front of fellow Mercedes powered Vettel. If you are wondering, and again take this with a grain of salt. The fastest time for the 2020 pre season testing was a 1:16.976, But again these '22 cars are new and I'd expect them to be faster in their fully developed form. After lunch break, action continues which puts McLaren's Lando Norris ontop of the two Ferrari of Leclerc and Sainz respectively, day 1 ended with no major shenanigans. Day 2 sees F1's first red flag of the season with Sergio Perez having car issues which forced him to stop, the gearbox issues he experienced limited his 'playtime' during the afternoon session. Zhou, F1's newest driver from China made his first F1 debut completing 71 laps which ended action of Day 2. They say third time's the charm, but for some team it wasn't. Hydraulic problems forced Fernando to stop his pink Alpine to stop and with fire at the rear, the car needed to be attended by the Marshalls. Next up, we saw Gasly ending up in the barriers which destroyed the front wing of his new AT03. Zhou made it another red flag as he beached his camouflaged Alfa at turn 10, and after a trip back on the truck to the garage, he was out and running again. Though it wasn't for too long as his car acted up and he had to stop his run. Germany's Sebastian Vettel smoked the track with his car, with him grabbing a fire extinguisher and took things into his own hands. During the lunch break of the final day, the track was dumped with water to simulate a wet racing enviorment. In the end, Ferrari did the most lap of them all with 439 laps split between the Monegasque and the Spaniard. As for one specific driver, it was the 7 time world champ Lewis Hamilton who did the most laps of them all with 94 laps, the same number as his arch nemesis, Alex Albon.
25 February 2022
Haas removes Uralkali branding and Russian flags.
After Russia's recent military activity in Ukraine, Haas have decided to drop Uralkali branding from their team, this includes the cars, teamwear, trucks and motorhomes. This act is also affected by the West's sanction on Russian economy and companies, including Uralkali which is part owned by Russian oligarch Dimitry Mazepin. The team said in an interview that while Mazepin's future in the team is up for discussion, and Guenter saying "There are more ways to get the funding" meaning the future of the team is almost guaranteed. There are rumors going around that Gene Haas will increase personal funding, and 1&1 will become main sponsor.
25 February 2022
Russia's aggression on Ukraine soil have created a lot of concerns including in the sporting world, after Champion's League Football Final decided to be moved from St. Petersburg to Paris, it was F1's decision after backlash in the community regarding the continuation of the RussianGP. On the 24th the teams and drivers met up for a discussion about the future of the race that would have taken place in September 25th. Today F1 announced a statement concluding the discussion as "it is impossible to hold the Russian Grand Prix in the current circumstances" it is unknown if the race will take place somewhere else.
27 February 2022
Alfa Romeo reveals C42 F1 car.
Arguably one of the few teams who never disappoints in terms of car livery, After showing up on shakedown in Fiorano, and 3 days of Barcelona testing with a camouflaged livery. Today the Swiss based team Sauber have shown us their new car. Alfa Romeo and Orlen, a Polish oil company continues to be main title sponsor for the team. Thus the red and white main that's been on the car since 2017 stays present on the car.
28 February 2022
Toyota halts production in Japan.
On a statement released earlier this month, Toyota stated that there will be some production cuts in 2 of their plants in Japan for March, totaling 3 production lines. Initial global production was projected to be 980,000 units, but with the semiconductor shortages. The number was reduced drastically to 100,000. These cars include the Lexus NX, NX PHV, CT, UX, UX300e, ES, RX, and the Toyota C-HR, and Aqua. But today, the Japanese manufacturer has said in a separate statement that they will be halting production in all of their factories in Japan. This includes 14 Plants and 28 lines, the stoppage of their production was quoted as a result of "system failure at a domestic supplier" of their plastic and electronic supplier (KOJIMA INDUSTRIES CORPORATION). A spokesperson for the company has said that they have been a victim of some kind of cyber attack, and the Prime Minister of Japan said that they will be investigating if the situation surrounding Russia has anything to do with the attacks. As for production, it is unknown when it will continue.
Side notes: As of March 1st 2022, Toyota has continued the production of their cars in all of their plants and lines. The shutdown only lasted one day (2 shifts).
What you can expect next month: March 2022

1 March: 2023 Ford Everest Debut
6 March: Qatar MotoGP
8 March: Renault Astral Unveiling
10 March: 3rd Gen Acura Integra opens for Pre Order
12-13 March: WEC Prologue (Testing)
18 March: WEC 1000 Sebring, also Corvette C.8's start of it's first WEC season.
19 March: IMSA 12H of Sebring
20 March: Bahrain GP/Mandalika MotoGP
Hope you enjoyed this one everybody! February was really packed with news day after day and it's only going to get better from this point onwards.
Checkout my Instagram at this link!