Popular car auction Mecum returned the Glendale, Arizona recently, March 16th – 19th, for the fourth annual event, held State Farm Stadium and brought in their best sales numbers to date. An impressive $66.3 million in overall sales which is a 53% increase over last year's Glendale auction, with sell through for reserve based auction reaching 78% as 1,285 of 1,657 lots were ultimately sold.
Record attendance was up 37% from 2021, which led to strong individual sale prices in addition to the record overall totals. The Top 10 auction sellers were led by the incredibly impressive $3.03 million sale of a Ferrari Classiche-certified 1967 275 GTB/4 (Lot S152.1) S/N 09495, followed by three more seven figure sellers.
The AACA National First Prize winning 1929 Duesenberg Model J Murphy Convertible Coupe (Lot S149) brought in $2.37 million.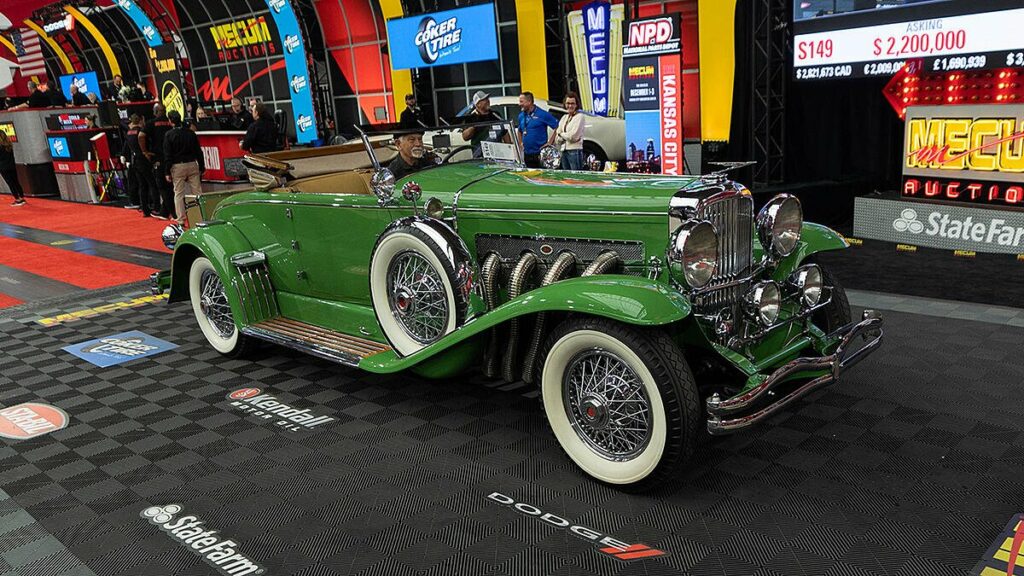 A 2005 Porsche Carrera GT (Lot S145) with 182 miles, brought in $2.2 million.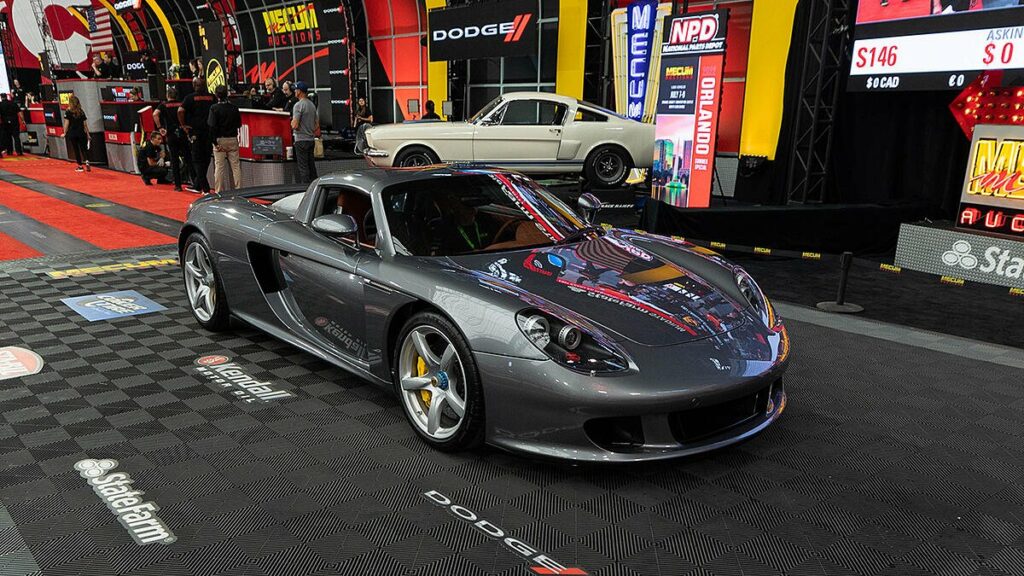 Rounding out the Top 4 sellers is a 2020 Ford GT (Lot S160) with 1,270 miles that brought in $1.1 million.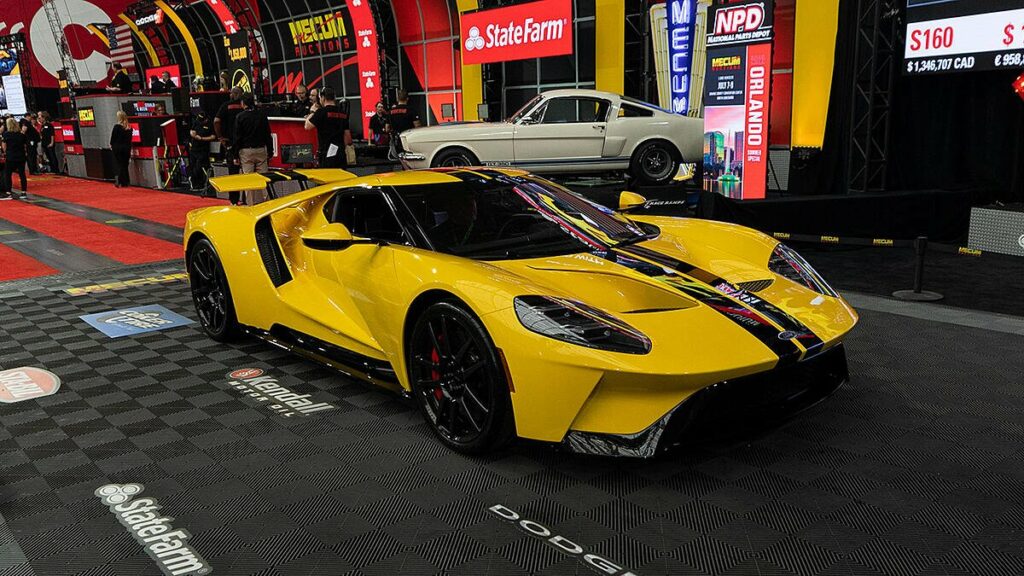 The rest of the Top 10 look like this:
5. 2017 Lamborghini Aventador LP700-4 Roadster (Lot S162) – $698,500
6. 1969 Ford Mustang Mach 1 Fastback (Lot F183) – $440,000
7. 1934 Packard 1107 Twelve Coupe Roadster (Lot S181) – $440,000
8. 2006 Ford GT (Lot F181) – $412,500
9. 1995 Rolls-Royce Corniche S Convertible (Lot S149.1) – $412,500
10. 1996 Lamborghini Diablo VT Roadster (Lot S155) – $332,750
Private collections made up for nearly $20 million of the $66.3 million auction total with headliner Mile High Collection seeing 100% of it's more than 50 vehicles selling for $5.9 million. Main attraction, Hooked on Vettes Collection achieved the sale of all 13 of their Corvettes as well as over 180 large scale neon signs for aggregate totals of $1.5 and $1.7 million respectively.
Recently Mecum has seen an string of ongoing success with record setting attendance, individual sales prices and overall sell through rates and it seems there's no end in sight. Glendale 2022 saw sponsors like Dodge reporting record engagement with their pre-auction Power Parties and Thrill Ride attraction. Mecum will visit Houston and Indianapolis next and both are expected to yield the same results.
For access to complete auction results you can sign up for a MyMecum account on Mecum.com. Mecum's next live auction is coming next weekend, March 31st – April 2nd in Houston, Texas with 1,000 vehicles expected to cross the block, followed by the company's flagship auction in Indianapolis. Dana Mecum's 35th Original Spring Classic, May 13th – 21st is slated to have an incredible 3,000 classic and collector cars. For more details on upcoming auctions, info on how to consign a vehicle or register as a bidder, visit Mecum.com or call (262) 275-5050.