The 2022 Fanatec GT World Challenge America season has come to a close and for Ashton Harrison, Mario Farnbacher and Racers Edge Motorsports, it ended with a championship.
They were able to clinch after not only surviving the Indianapolis 8 hour race with assistance from third driver Christina Nielsen, but by claiming a third place, podium finish.
Mario started the race in seventh and ran with the overall leaders for most of the race's opening hour before being assessed a drive through penalty for contact with a competitor almost 30 minutes in. He was able to make up most of the lost track position by running some of the fastest laps of the race before handing the car over to Ashton. She alternated driving duties Christina, a two time GTD champion, through the middle of the race, and the pair were able to move up to fourth in Pro/Am.
Through the final hours of the race, Mario gained a position. The third place finish pushed the gap to eight points over second place Wright Motorsports with Jan Heylen and Charlie Luck, and that was enough to secure the Pro/Am title for Racers Edge.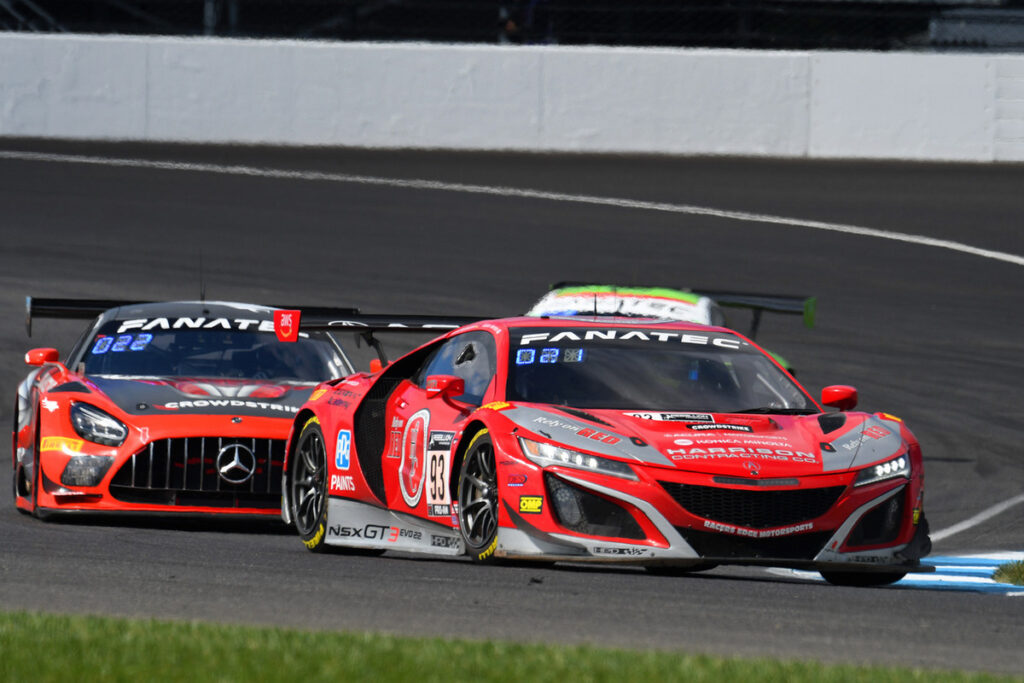 "It was an interesting year," Mario stated. "It started quite rough in Sonoma. For me this was a new series, with a different tire and race format, than I was used to in other series. I needed to learn in which direction we need to go and what would work for us. I think it all began to come together for us at NOLA, which was good points for us and our first Pro/Am win of the season. From there, Watkins Glen was okay, but we had some problems that limited our performance there. But then we had another turn around at Road America, where we swept both races. At Sebring, we were a bit down again, but finally we came here and turned it around one more time. I'm especially happy for Ashton. To see where she started at the HPD Academy a few years ago to where she is now, she's made some 'mega' steps forward so I'm really proud for her. Thank you to HPD, Acura Motorsports, Racers Edge and finally Christina Nielsen for joining us this weekend."
Ashton had this to say about the race and the weekend, "I don't have a whole lot of words right now, I'm still in shock. This year has been incredible. I'm so excited for Racers Edge, Acura and HPD. It's been a roller coaster year. Mario and I have kept our heads down all year; and Racers Edge has given us a great car. I didn't know it was going to come down to just five points between first and second, but we did it and I'm super excited to have had this moment with this team."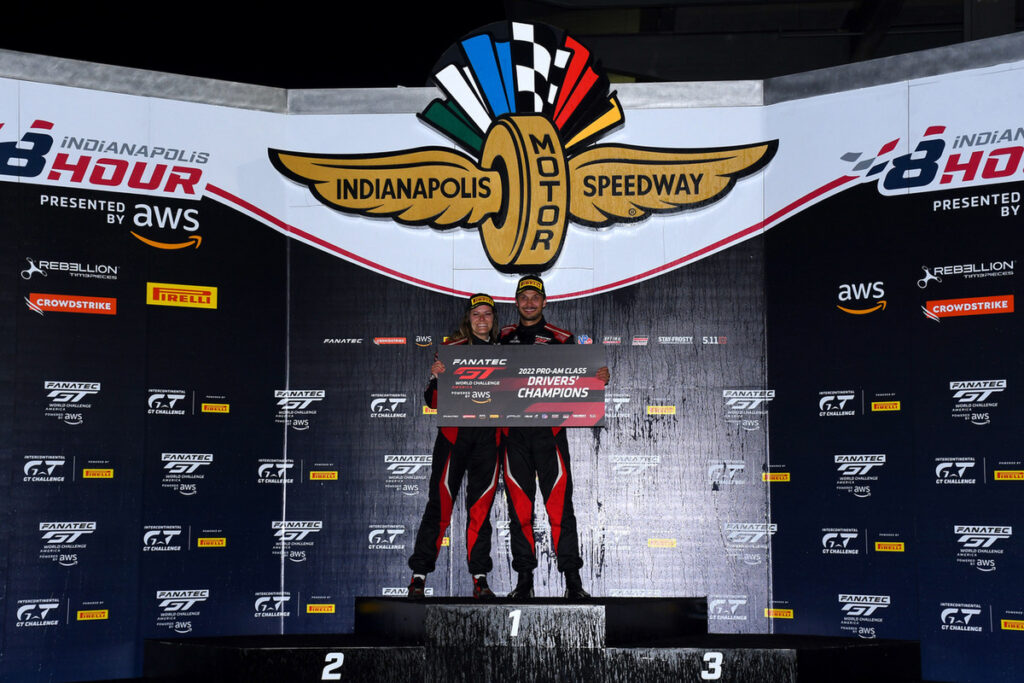 In addition to this weekend's championship, Acura and its teams and drivers, have swept all six major titles in the 2022 WeatherTech SportsCar Championship. This includes the overall Manufacturer, Driver and Team and the same categories in the Michelin Endurance Cup.
"It was a fantastic effort this year from everyone at Racers Edge," Lee Niffenegger, Principal Engineer, Honda Performance Development, said. "Mario Farnbacher and Ashton Harrison have performed at a high level all season. Having Christina Nielsen come in for this weekend was the perfect third driver to help them win the Pro/Am championship. The finish was a little more dramatic than we maybe would've liked, but in the end, everyone did was what needed to get yet another pair of Acura championships this year. It was a great finish to a fantastic year."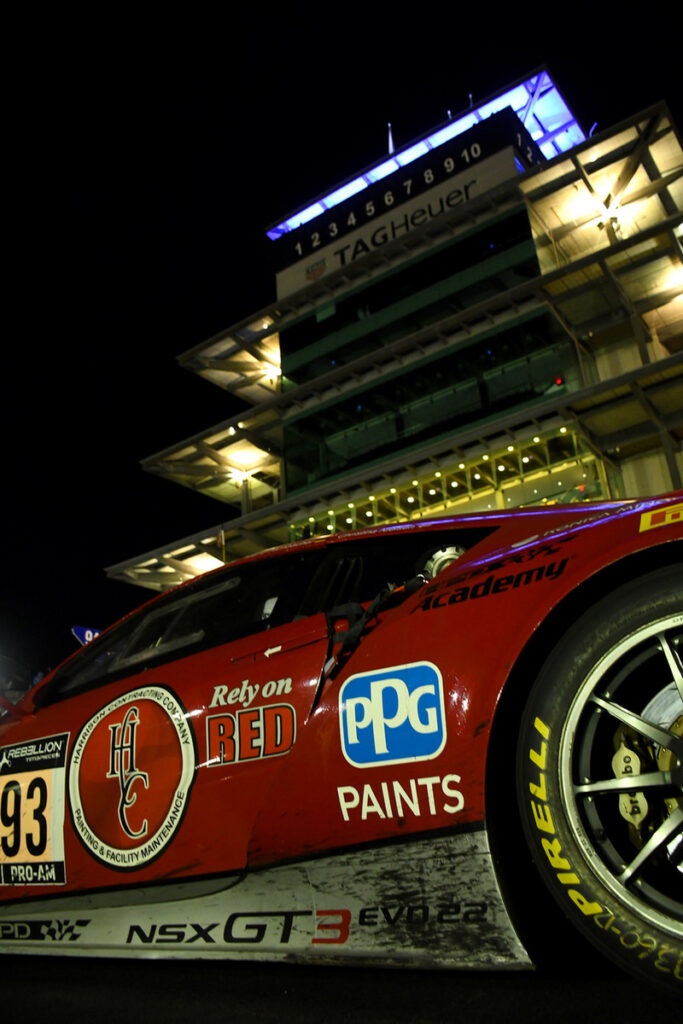 Racers Edge and all the teams will enjoy their offseason, and the 2023 Fanatec GT World Challenge America Powered by AWS season will kick off February 24th – 26th at NOLA Motorsports Park, outside of New Orleans.