Another famed supercar is being given a farewell with a powerful new engine and a series of track-focused upgrades. As the electric era continues to march forward, Audi has announced the R8 GT RWD, the last supercar powered by its famed combustion V10; it's also one offering a monstrous 602-horsepower and rear-wheel-drive. The final R8 V10 is among the lightest, fastest, and menacing in Audi history.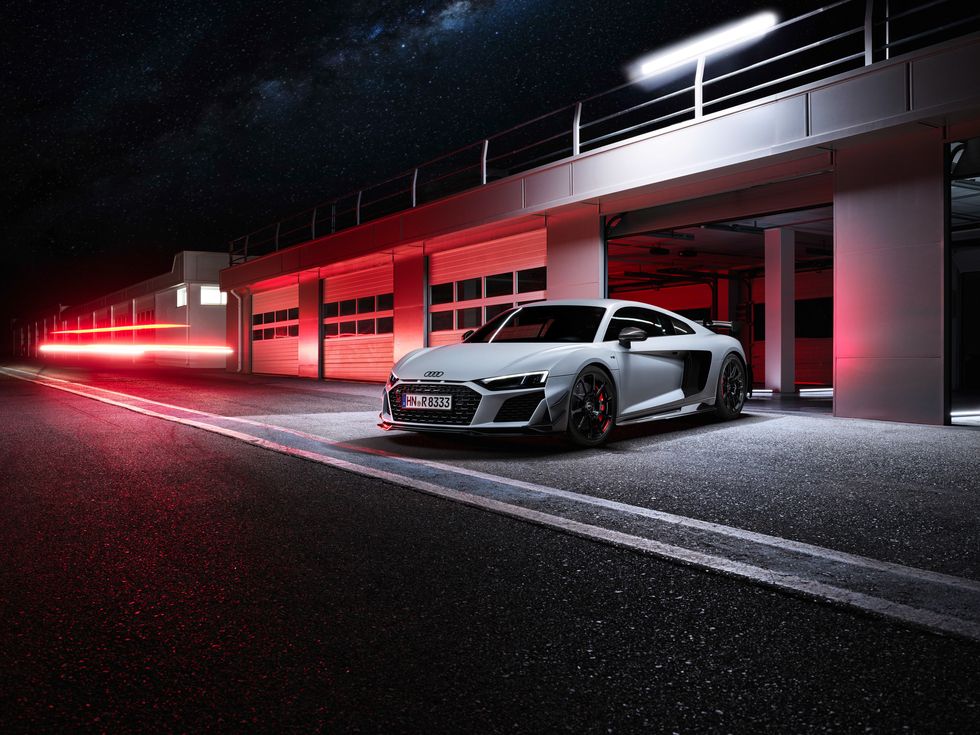 There is a reason as to why the R8 GT nameplate may ring a bell. Some 12 years ago Audi unveiled a GT-suffixed R8 at the Paris Motor Show, utilizing more power, less weight, and improved driving dynamics to commemorate the discontinuation of the first-generation supercar. Jump to today and Audi follows the same set of rules to create an R8 capable of a 3.4-second 0-60 sprint and top speed just shy of 200 mph thanks in part to a 7-speed dual-clutch transmission that provides faster, smoother shifts.

In addition to mechanical alterations, Audi has altered the R8's appearance to match the previous R8 GT, and improve track performance. GT models are given blacked-out badging and downforce-producing front canards, a GT-specific rear wing, and a plethora of carbon fiber. Audi's extensive application of glossy, weight-reducing carbon fiber spans from the front splitter to engine bay, keeping the weight down to a mere 3,461 lbs.
A lighter vehicle means a more agile one. Audi accentuated this characteristic by adding Torque Rear Mode to the rear axle which allows the traction and stability-control systems to be set in one of seven different programmed curves. The driver gets to choose one of these modes for more or less rear traction assistance.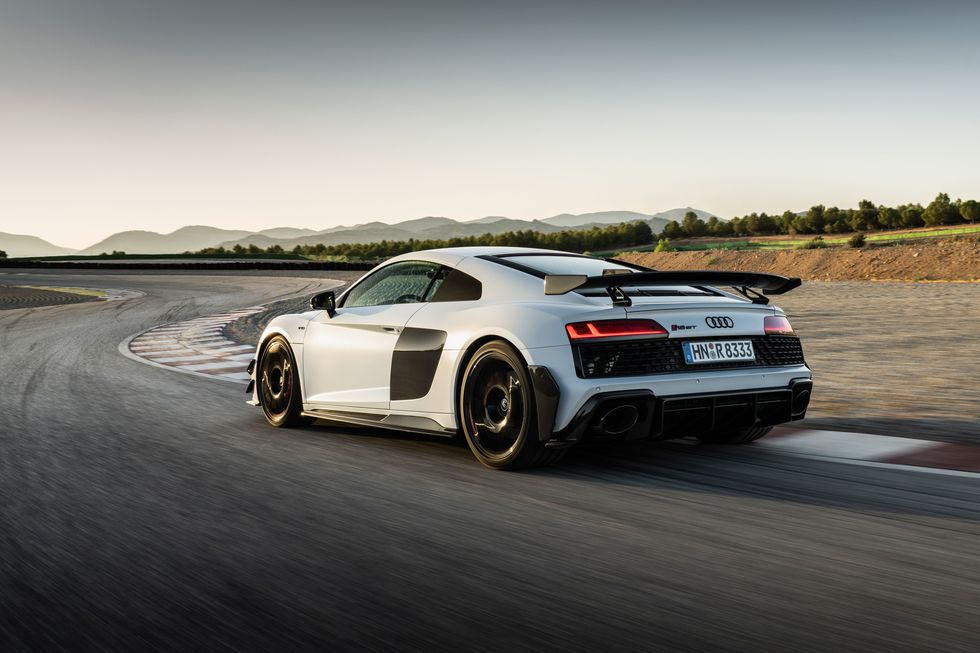 Audi's final V10-powered R8 is also equipped with steel suspension components, standard ceramic brakes, and a carbon-fiber-reinforced-plastic anti-roll bar in addition to lightweight 20-inch wheels to make the GT just as at home on the track as it is on the road.
R8 GT buyers looking to personalize their vehicle can embed their build number into the carbon fiber center console adorning the black and red cabin. Red seat belts and a surplus of alcantara further compliment the racecar-like interior.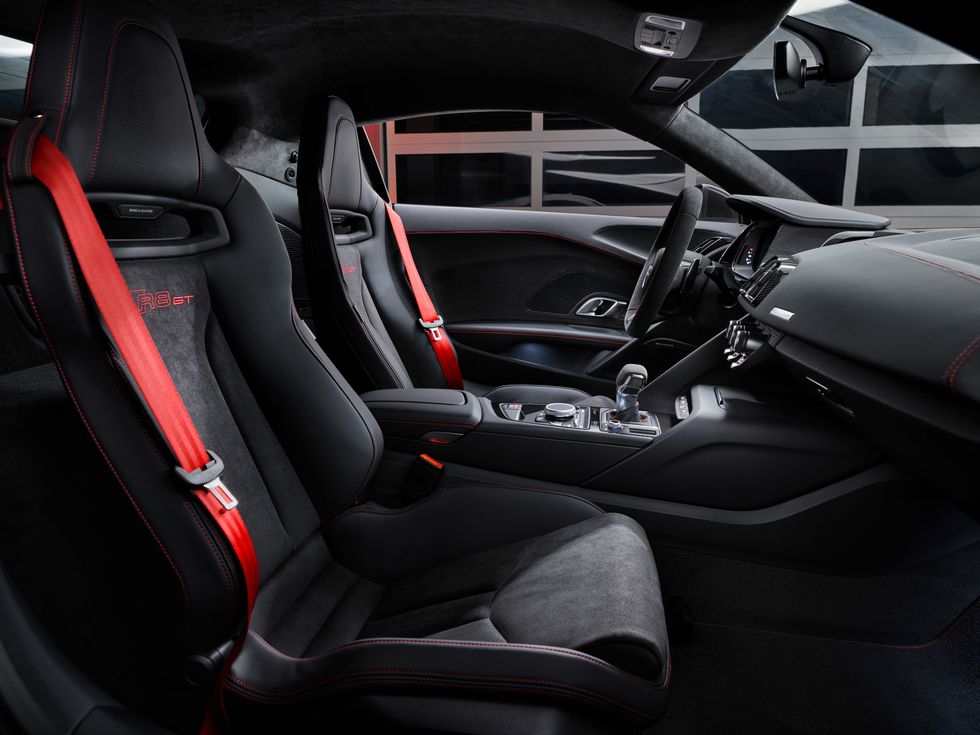 Only 333 R8 GTs will come off the production line and its unknown how many will make their way to the States. What will succeed the GT is also yet to be announced. Is an R8 powered by a different engine in the car industry's future?