When Mansory debuted their depiction of the Ferrari F8, named the F8XX, we couldn't imagine the German tuner producing a wilder take on Ferrari's mid-engined supercar. We were wrong, as proven last Wednesday when Mansory lifted the veil off of their roofless F8. This exceedingly exuberant creation by Mansory is fittingly named the F8XX Spider and we've never seen anything like it.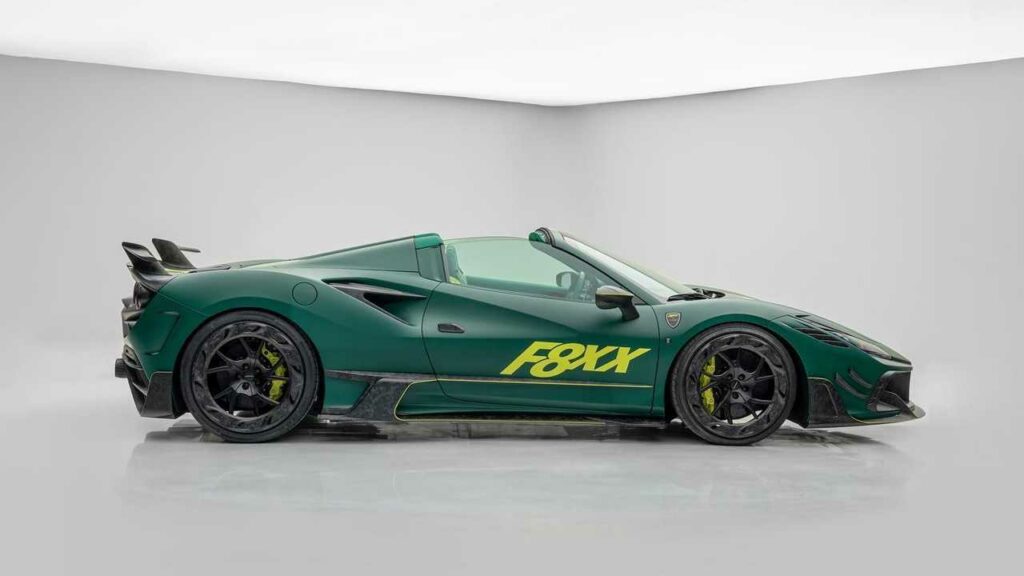 Coated in an "extraordinary historical" British racing green paired with yellow stripes, the F8XX Spider is quite literally the definition of a show-stopper. We'll allow you to decide whether that has a good connotation or not. Mansory's F8XX package is further characterized by its extensive use of carbon fiber along the 21-inch and 22-inch forged YT.5 Air wheels, side skirts, air inlets, side mirrors, and oh the list goes on.
Mansory has also taken the liberty to redesign the front and rear bumpers of this Ferrari and douse it thoroughly in carbon fiber. Up in front, a series of air-channeling structures compose a majority of the bumper. A new chin spoiler and canards further assist air in making its way to the rear, where it's met with a highly complex, certainly unique deck lid and rear diffuser. A pair of winglets reminiscent of those on the Ferrari FXXK, quad exhaust, and fog light are all new to the F8XX compared to the stock F8. If you look close enough, you'll be able to make out some bumper between those vents.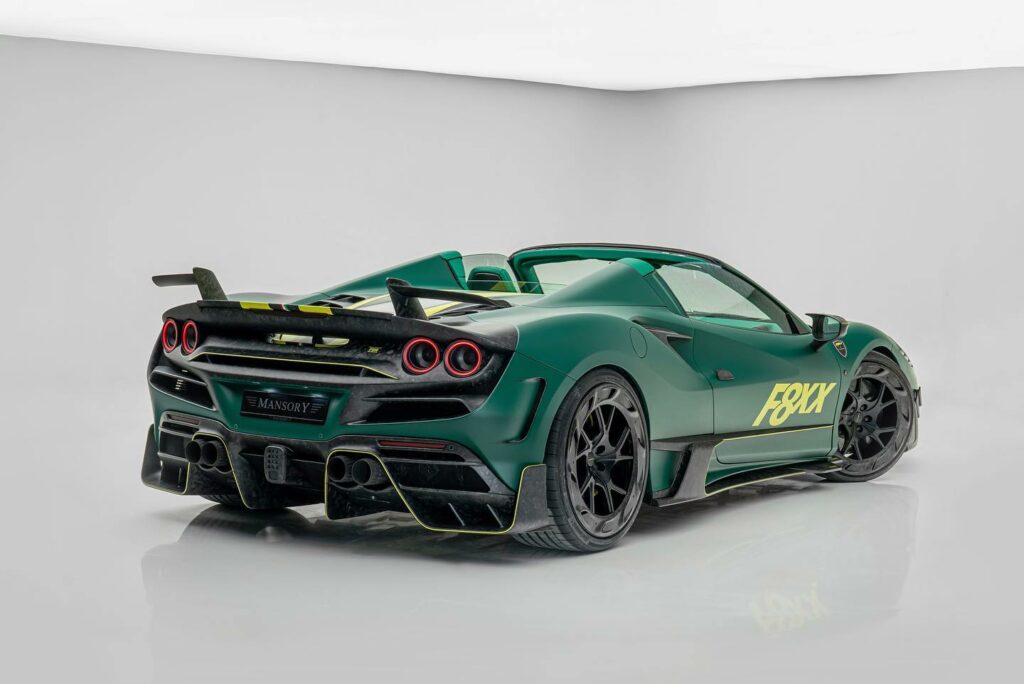 Take a look inside and you'll find it's just as vibrant as the exterior. Quilted, exterior-colored leather accounts for nearly the entirety of the cabin, with the rest being assembled from carbon in typical Mansory form. Mansory's logo resides on the center of the steering wheel, just in front of the paddle shifters adorned with the Italian flag.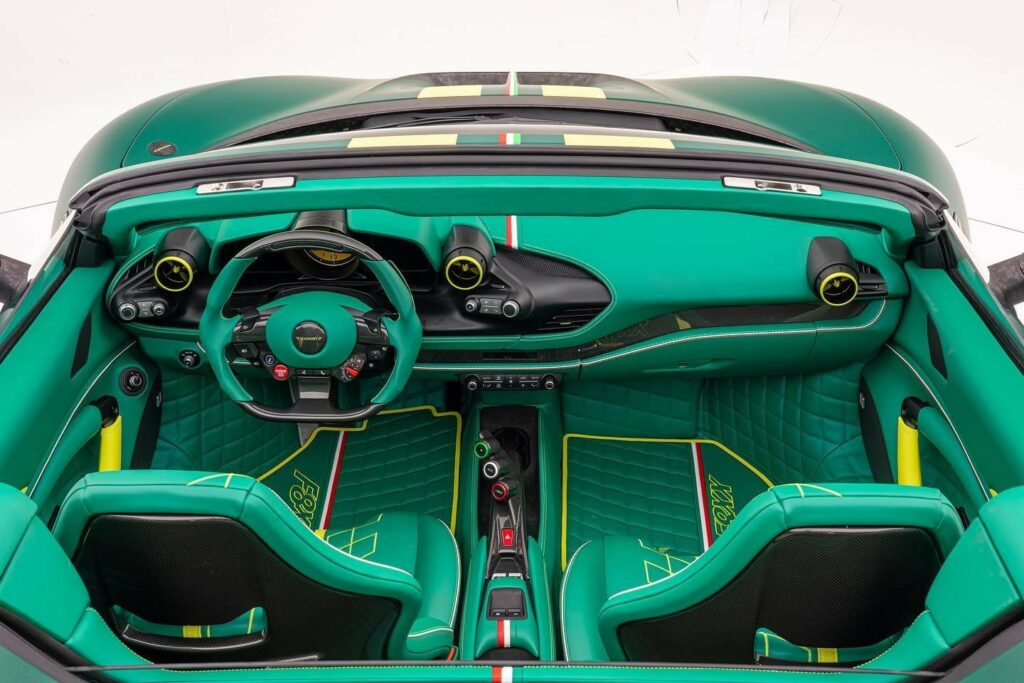 And unlike a variety of tuners, Mansory's F8XX Spider isn't all-show-and-no-go. The F8XX's V8 has been boosted to 880 horsepower and 708 lbs/ft of torque, up from 711 hp and 567 lb/ft in relation to the stock Ferrari F8. There aren't any straight line speed figures listed, however Mansory states the F8XX Coupe can achieve a 2.6-second 0-62 run and top out at 220 mph, up 0.3 seconds and nine mph respectively in comparison to the standard F8 Coupe. We can imagine the F8XX Spider performing similarly to its Coupe counterpart.
Pricing for the Mansory F8XX Spider is unknown, but we suspect it will cost one pretty penny.