I'll admit I've never been a Honda fanboy. Twenty-odd years ago or so, street racing compact cars (read: rice rockets) and those The Fast and the Furious types were taking the car-guy culture by storm. These were my formative years when those noisy, cheap, neon-clad little rockets were quite popular—just not with me. Or at least that's what I tell myself now. I'll admit I wanted an EK, DC2, BB6, or one of their similar brethren. I, somehow, ended up with a second-generation Camaro instead, but that's a story for another day. The compact car I wanted was two-door, manual, high-revving, and would one day house a turbo under the hood. So, I should be in love with the new Civic, right? Well like my ever-evolving taste in cars: it's complicated.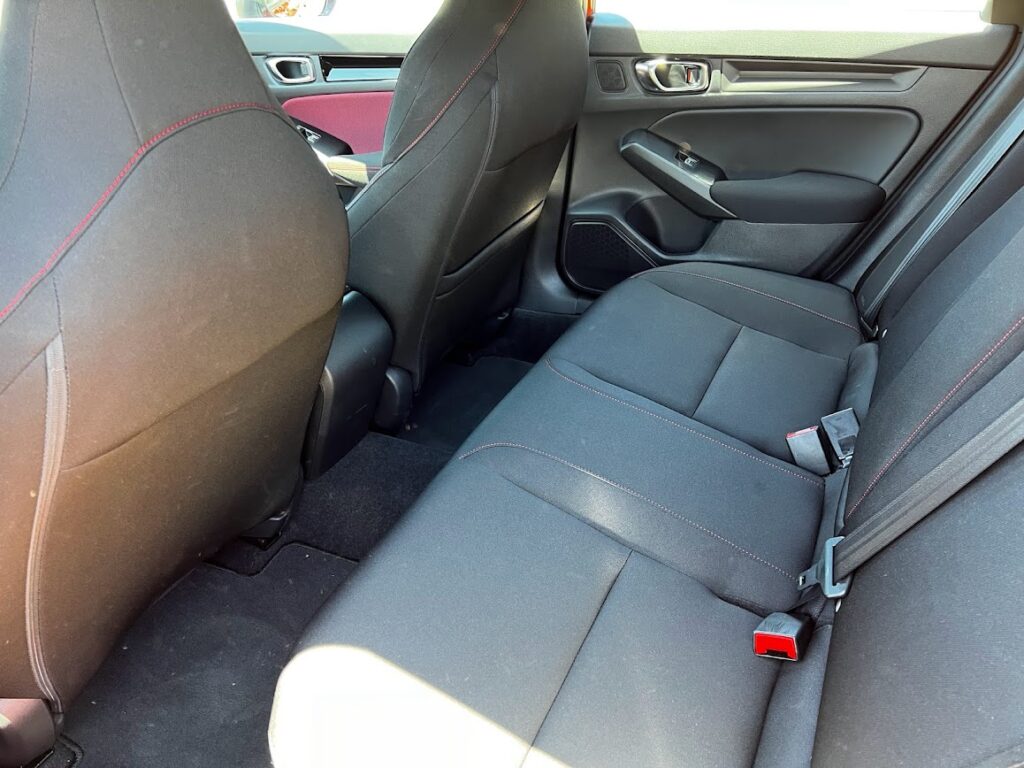 The new 2022 Honda Civic Si is cheap. It costs just north of $26,000 if you can find a dealer not marking up the darn thing in this post-ish Covid, declining housing boom, ever-inflating environment. And that number is the first point that needs to be emphasized, twenty-six thousand dollars. That's nearly twenty-grand cheaper than the average car.
If this thing is cheaper-than-cheap, it has to be a total bargain bin special, but no, it's the wet dream of a Honda fanboy from twenty years ago. It has a turbo, just like I wanted so long ago, stock. The puny 1.5L might not rev as high as I'd like, nor does it go as quick, but for the money, it's more than adequate. It has a stick shift, which is exceedingly uncommon, and even has rev-matching for those geriatric millennials who've been two-pedaling Camry's for the last double decade. It even has red stitching and red front seats, things we all desired because of the Type-R and JDM-ness of our dreams.
This car has it all, they've even thought of the fact all the 30- to 40-year-old buyers will have kids, so they've nailed on two extra doors. It gets great fuel mileage, it's quick enough, and it holds the family jewels, so then why I am so lukewarm to this car? I should be in love. Other than the fact four doors still are more miss than a hit to me on the cool wall, it has everything I'd always wanted in a Honda.
I can't even argue about the price. It's bargain-basement in some areas (no touch screen, buttons only; hard plastics abound) and in others, it's far more appointed than it should be (Bose stereo, leather-wrapped steering wheel, electronic e-brake—which sucks for J-turns). I wasn't even too upset at the tight driver's seat, which should be mellowed out because no one buying this car is skinny, anymore.
I just couldn't figure out why I was indifferent toward this car. Then it hit me: they make a Type-R. That's it, I'm not driving the best Civic, I'm driving the second-best Civic. No one cares about a Si when there is a Type-R running around. It's just like twenty years ago, the Si was cool because there was no Type-R in the US. Now, we get the Type-R and the Si is merely a distraction. A good distraction at that, just not a Type-R.