BMW's in-house tuner Alpina never fails to add an extra kick to standard BMW models. Alpina's latest work, the 630-horsepower, 180-mph XB7, truly is the SUV to end all SUVs when it comes to sheer power. However, there's more to winning in today's sport-performance SUV market. Looks also play a key role and unfortunately, no amount of tuning can fix the X7's less-than-stellar appearance.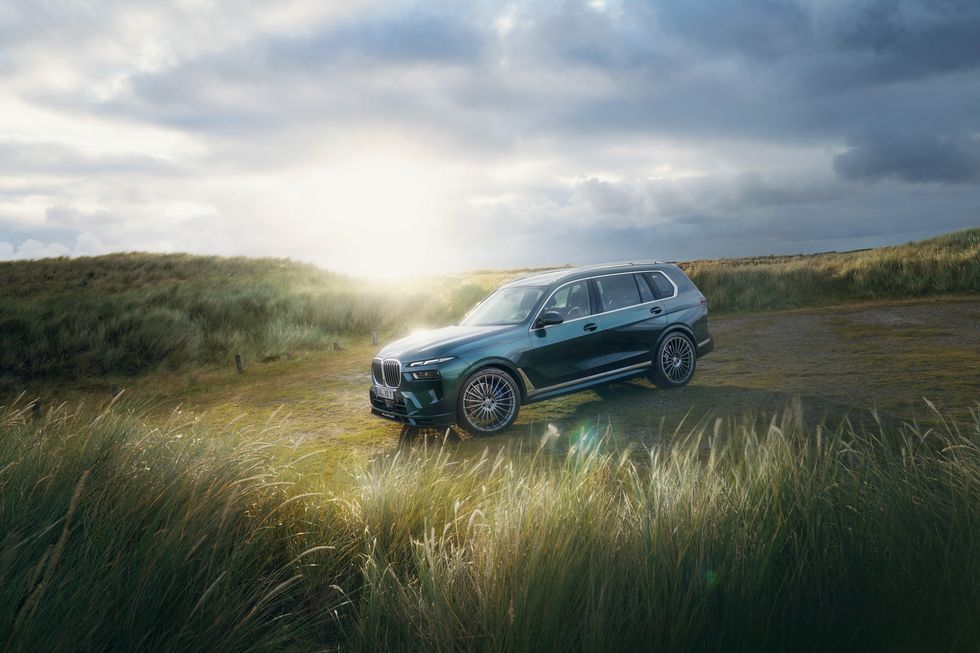 Alpina has made an attempt to have the XB7 look the part by backlighting the kidney grilles and making the brightening the lower headlights to make them seem more prevalent. Air intakes have been redone and 23-inch wheels are added too for a sportier, sharper appearance. The combination may attract to those who gravitate to futuristic designs, but Alpina may also be close to turning off the traditionalist crowd with these dramatic design elements.
Fortunately, Alpina made a more favorable impact on performance. The XB7 is built upon BMW's stock X7 and the SUV shares its 4.4-liter, twin-turbocharged V8 as well as 48-volt mild-hybrid technology with other BMWs. Horsepower and torque outputs exceed that of the standard X7. Alpina pumped them up to 630 and 590 respectively and the power can be used throughout a wide rev-range.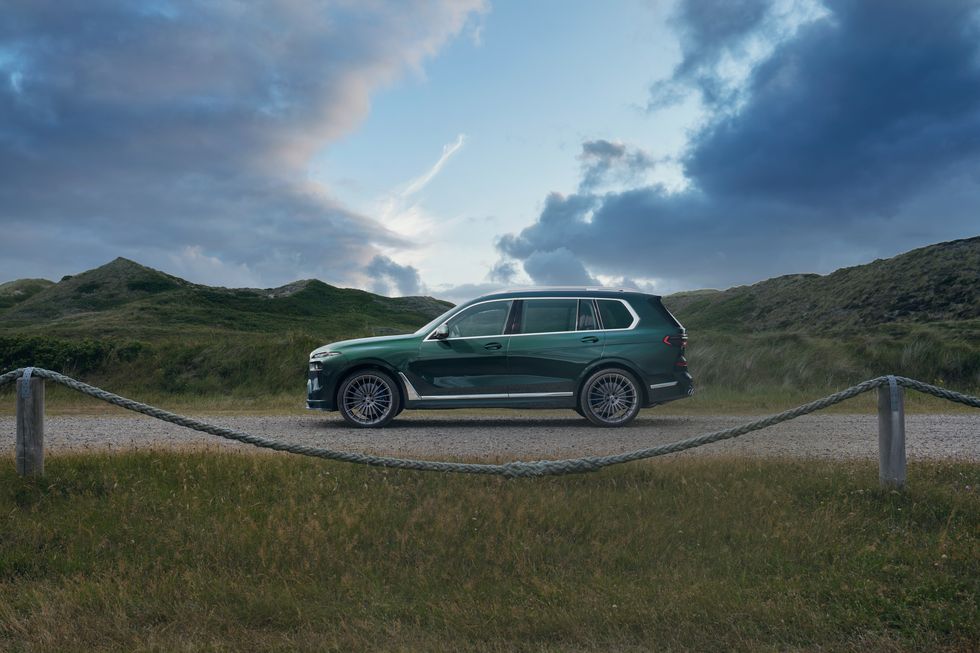 The additional 37 lb/ft of torque that launches the three-ton XB7 off of the line is utilized 200 rpm earlier, at 1800 rpm, and lasts until 5600 rpm. The 6,000-pound super-SUV stunningly claims a 3.9-second 0-60 dash and 12.4-second quarter mile. These times are achieved with the help of the standard eight-speed dual-clutch automatic transmission and all-wheel-drive, as well as stiffer suspension.
More was changed under the skin of the XB7 than just its engine. The X7's air suspension dampers have been altered in addition to the electromechanical anti-roll bars to better suit the balance of the XB7. Ride height is adjustable as well. The XB7 drops down 0.8 inches in Sport mode or at speeds of over 100 mph, and that number increases to 1.6 inches in Sport + mode or at over 155 mph.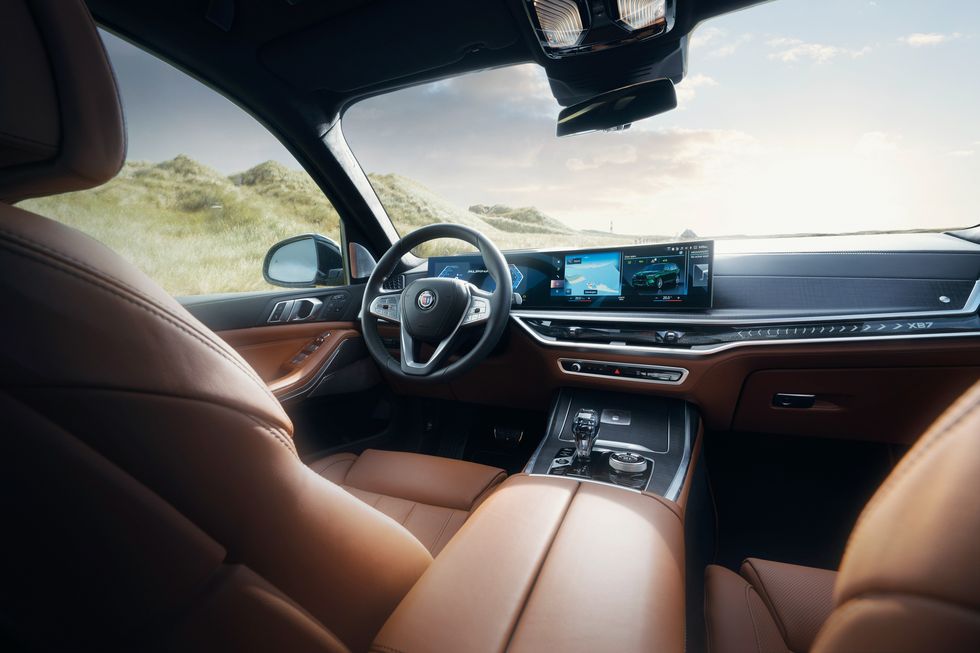 A gander inside reveals the sheer amount of Lavalina leather, blue and green stitching patterns to match the blue and green gauge cluster, and illuminated gear selector. Customers get to decide between the tree trim options Alpina offers: Myrtle Luxury wood, Piano lacquer, or Natural Walnut Anthracite.
These luxuries don't come cheap. The 2023 Alpina XB7 starts at $145,995 — a far cry from the X7M's $103,100 starting price. Deliveries for those interested will begin early 2023.