A series of automakers to continue to develop next year's GT3 cars and Porsche is the latest. The marque just lifted the veil off its next-generation GT3 racer; the fittingly-named GT3 R aims to conquer GT racing around the world. Racing enthusiasts will be able to check the GT3 R in action at its debut in the 2023 24 Hours of Daytona.
The 992-generation GT3 R utilizes the underpinnings of the road-going 911 GT3, and has been tuned inside and out for peak performance. No more is the 4.0L flat six like that in the outgoing Porsche GT3 contender: displacement has been boosted to 4.2L which assists in raising the power output to a whole 565 horses in its rawest form. In actuality, the regulations imposed will translate to a reduced power figure in an attempt to create more balanced vehicles. Power is sent to the rear wheels exclusively via a GT3 Cup-derived six-speed sequential transmission.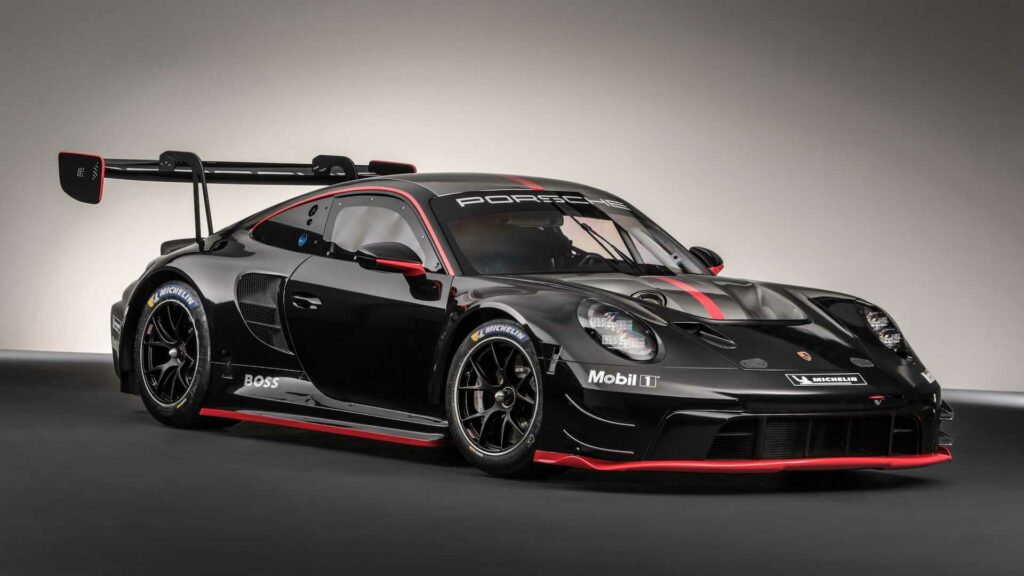 In terms of the motor itself, it has been tilted forward by 5.5 degrees to make room for an enlarged underbody diffuser. In addition to the diffuser, its underbody is elevated and under tray is smooth; both are features that guide as much clean air as possible to the diffuser in the rear for optimal aerodynamics. The rest of the air that hasn't been swept to the underside of the GT3 R is met with an all-new swan-neck rear wing. The new design produces massive amounts of downforce at high speeds and encourages more airflow under the wing.
It's no secret that the GT3 R will be mighty fast, but its stopping power is just as impressive. Six-piston front and four-piston rear aluminum monobloc racing calipers mated to AP Racing vented rotors, in addition to ABS and traction control, should have more than enough power to bring the new GT3 R to a standing stop.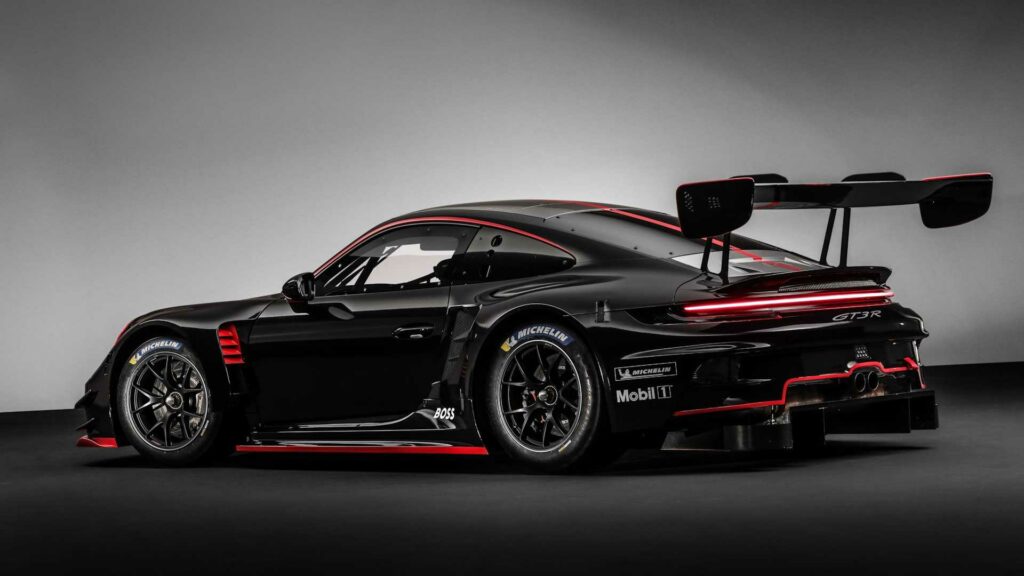 Suspension upgrades fine-tuned for hardcore racing are another tool Porsche has utilized to create a well-rounded racer with reduced tire wear. Porsche's new GT3 R shares the same double-wishbone suspension in the front and multi-link suspension in the back with its outgoing model, except with brand-new KW shock absorbers with a series of settings. This allows racing teams to tune the suspension without having to redo other aspects like the vehicle's alignment.
Not only has Porsche made the GT3 R a seriously competitive player for next season, the manufacturer has also made it easier car to drive and kept its price has been kept to a relative minimum to boot. We say "relative" as motorsport is often expensive. American customers will have to fork up $567,210 before any extra fees, if they want to get their hands on this GT3 race car. The vehicle will be able to compete in the GT3 class next year, and is available to purchase from Porsche Motorsport North America.