This weekend Tony Schumacher and the Maynard Family Racing team will take on the NHRA Finals in Pomona, California, and they will do that with a special livery. This livery is their second of two 'giving car' liveries, and will feature A Soldier's Child. By running this livery, JCM will be raising funds and awareness for ASC, a national organization that aims to serve the children of fallen military personnel who lost their lives while on active duty.
Residents of Clarksville, Tennessee, Joe and Cathi Maynard have been heavily supportive of the Smyrna, Tennessee based organization since 2008. Amongst this support has been their involvement in the annual ASC Dinner Banquet. ECHO Power Engineering, the Maynard family business, has served as the presenting sponsor of the Banquet, the organization's largest yearly fundraiser. The 2022 event, which was held earlier this year, raised more than $230,000 for ASC. Both Tony Schumacher and Ron Capps were in attendance as guests of the Maynards and each driver donated experiential NHRA packages to the event's live auction which helped contribute to the funds raised.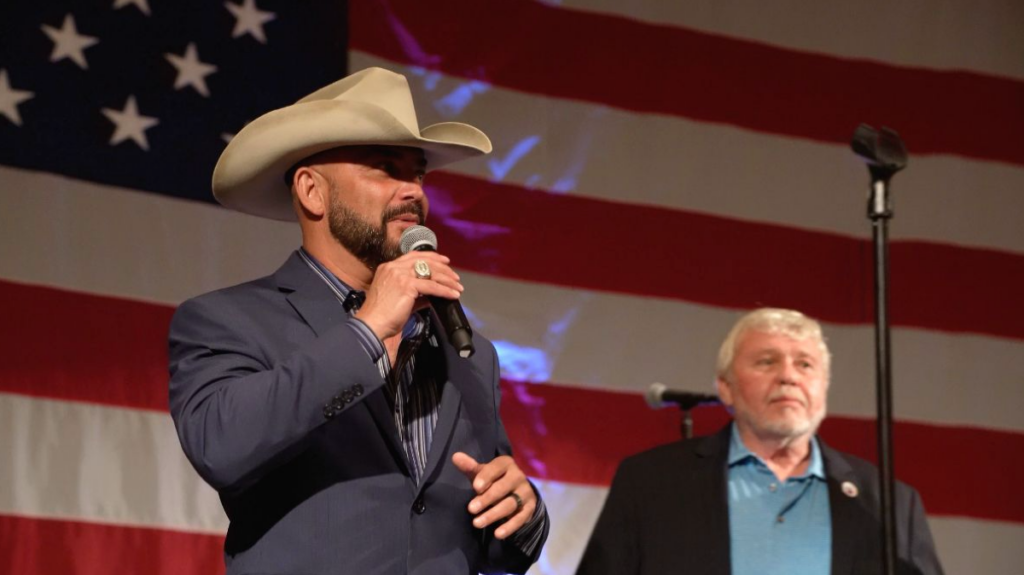 "We've been involved with A Soldier's Child since pretty much day one. Our company, ECHO Power Engineering, was one of the first major corporate sponsors of their organization, and we're proud to have continued to support their worthy cause for all these years, and now, to combine it with our love of NHRA Drag Racing," Joe said back in May after the ASC Dinner Banquet.
"A Soldier's Child allows families who have suffered great hardships to experience some joy in an otherwise dark time. Our American Mobility Project campaign at the Las Vegas race was a great success, and we're looking forward to A Soldier's Child having that same experience where they can be exposed to an otherwise new audience on one of NHRA's largest stages," Joe said after the NHRA Nevada Nationals where Tony made a semifinal appearance. "ASC does great work, such as helping to send kids to summer camps and providing educational scholarships. They'll also donate birthday and holiday gifts for several thousand children this year. It's a feel-good cause and we're so happy they will get to share in the NHRA Finals spotlight this weekend, especially given that it's Veteran's Day weekend."
In addition to running the ASC livery, JCM will be hosting a Gold Star Family at the track on Sunday. Before eliminations, the family will be recognized in the team's hospitality pavilion, and their late father, SGT Troy James Harris, USMC, will be honored. After, Tyrian, the family's son, will enjoy a special pit side party to celebrate his eighth birthday.
Daryl Mack, Founder/Executive Director, ASC, had to this say, "Caring for the widows and orphan children of our fallen heroes is our American debt to pay. A Soldier's Child foundation is grateful to the Maynards for this opportunity, and to the NHRA and its fans for their support."
"It will be an honor to represent A Soldier's Child on Veteran's Day weekend at one of our biggest races of the year," Tony said. "Between attending the ASC banquet earlier this year, and hosting a Gold Star Family at our Topeka race, I've gotten to see firsthand how much this organization benefits the families of our nation's fallen soldiers; it's truly something special. At our last race in Vegas, we went to the semis, and we're looking to take it one round further this weekend and close out the year with another win while representing a great cause."
Tony and the team will begin their quest for a 7th NHRA Finals No. 1 qualifier when qualifying kicks off, Friday, November 11th at 1:00 pm PT.
For fans wishing to support the Maynard Family Racing team's fundraising efforts, can make a donation at asoldierschild.org. There will also be specific merchandise that benefits ASC and for that, you can visit the Maynard Family Racing e-store or the FatHeadz Trackside Store.