Top Gear is on hiatus following Chris Evans' departure and the latter part of that fact made us happy. But now we're waiting patiently, although anxiously, for The Grand Tour. And there's new news that makes us even happier.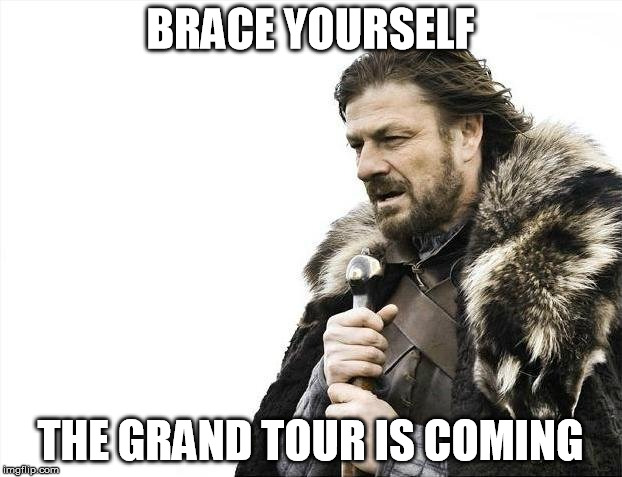 If you live in the US, we have NEWS everyone. You can get in on the first even US taping of TGT! Announced today on Amazon, TGT's parent company, the boys announced that you can now begin applying to be on the set. Here's exactly how to do it, straight from Amazon.
The Grand Tour guest list opens today – apply to attend a studio recording in the US!

US studio recording location for the brand new Amazon Prime series The Grand Tour is confirmed.

Jeremy Clarkson, Richard Hammond & James May will be taking their tent to Southern California on September 25th, 2016. Apply for a pair of tickets to join them on their grand tour for a once in a lifetime experience.

Amazon.com customers can apply from August 4th, 2016 09:00 PST until 23:59 PST midnight on August 8th, 2016.
To apply, all you have to do is Click Here and follow the instructions on the page. Anyone that's a fan of the guys and lives in California should apply. We've already put our application in.
Who's coming with us!?
(Source: Amazon)