Consumer Reports puts out an annual report of the worst cars on the planet. For those of you that do not know, Consumer Reports takes consumer data and feedback on all cars and puts together recommendations on efficiency, reliability, usability, and any number of other metrics. So at face value, we can say that this is what the general public thinks about cars.
CR, like any other reporting media outlet, does have an opinion on things so it should be taken with a slight gain of salt. Way smaller a grain than, say, when we write an opinion piece on how ugly some new crossover is. So with that in mind, we can say this data is pretty close to as accurate as data can be for the topic at hand. The criteria for the 10 worst cars, according to CR itself is, "combining road-test score, predicted reliability, owner satisfaction, and safety, including government and insurance industry crash-test results." This gives us the CR Overall Score for each car that you will see below.
So without further hesitation, here are your 10 lowest rated cars for 2017 thus far.
Subcompact Car: Mistubishi Mirage

Reliability: Average
Fuel economy: 37 mpg
Price range: $12,995-$16,995
37 MPG might seem awesome for a cheap car, but it's plagued by reliability issues, a weak 3-cylinder engine, sluggish acceleration, and topple-over-at-any-moment handling.
Compact Electric/Hybrid: Mitsubishi i-MiEV

Reliability: Average
Fuel economy: 111 MPGe
Price: $22,995
This car is good for one thing and one thing only: being a cheap EV. Everything else about it is bad, according to CR. 21 hour (!!!) charge time on a standard 110v outlet, slow acceleration and top speed, and poor handling contribute to this car's worst rating. CR recommends to buy a Nissan Leaf instead as it "feels more like a real car."
 Compact Car: Fiat 500L

Reliability: Much worse than average
Fuel economy: 27 mpg
Price range: $19,495-$24,795
"Fix It Again Tony" is still a thing apparently. The 500L has lots of space inside, but is plagued by terrible reliability, slow everything, and actually most consumers reporting they wish they hadn't bought the semi-hatch at all. Brutal.
Midsized Sedan: Chrysler 200

Reliability: Much worse than average
Fuel economy: 25-30 mpg
Price range: $21,995-$31,785
Another FCA product on the list. Good thing they are killing off the 200 as it has bad reliability, lowest overall and road score in class, and poor handling. Seeing a trend in this list?
Compact Pickup: Toyota Tacoma

Reliability: Much worse than average
Fuel economy: 19 mpg
Price range: $24,825-$37,820
This one is a bit strange because Toyota products usually don't show up on lists like these. Even Toyota trucks. However, the lovable Taco made it with uncharacteristic reliability problems, stiff ride, poor handling, and an awkward driving position. We still love it though.
Midsized SUV: Dodge Journey

Reliability: Worse than average
Fuel economy: 16 mpg
Price range: $20,995-$33,695
More FCA woes here. As close to a minivan as you can get without actually getting a minivan, the Journey is terrible on gas, has bad reliability, and isn't good at crashing at all. Best to just avoid this one.
Entry-Level Luxury Car: Mercedes-Benz CLA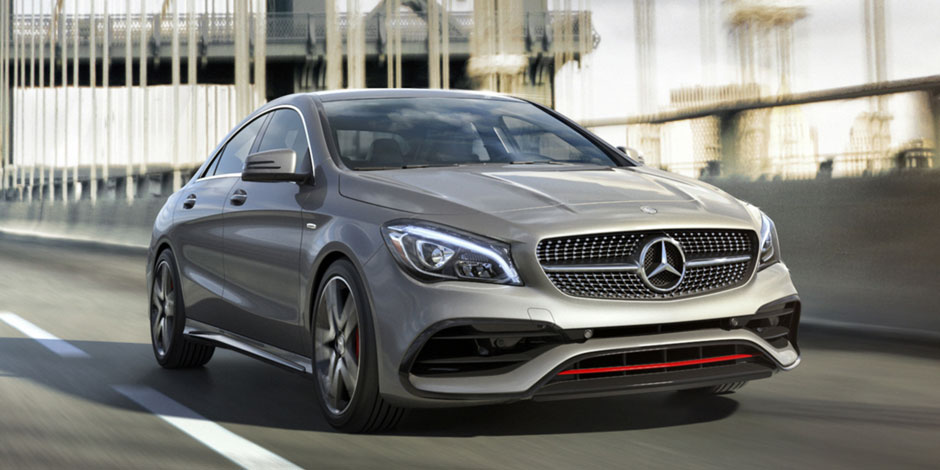 Reliability: Worse than average
Fuel economy: 28 mpg
Price range: $31,500-$48,500
Germans may be sticklers for over-engineering things, but that doesn't necessarily translate to good cars. The CLA isn't very reliable, has an unresponsive engine, had a ride rivaled by laying on cinder blocks, and difficult ingress/egress.
Luxury Midsized Sedan: Maserati Ghibli
Reliability: Much worse than average
Fuel economy: 19 mpg
Price range: $70,600-$78,550
It's an Italian luxury sedan. Do we really need to say more than that? Maserati's sound amazing, but you're not buying these things because they are bastions of perfection. Cramped rear seats, poor reliability, poor gas consumption, and it's engine is too small.
Luxury Compact SUV: Land Rover Discovery Sport

Reliability: Much worse than average
Fuel economy: 21 mpg
Price range: $37,455-$45,995
You can't have a list like this without mentioning a Land Rover product. Notoriously bad a having things faily, the LR Disco makes the list this year. Much worse than average reliability (not shocking), turbo 4-cylinder engine isn't good, plain interior for an upscale model, and stiff ride all contribute to it being here.
Luxury SUV: Cadillac Escalade

Reliability: Much worse than average
Fuel economy: 16 mpg
Price range: $73,395-$97,795
The king of American luxo-SUVs lands on the list again. Reliability, as all of them on the list, under-powered engine, Cue infotainment, and an uncomfortable interior as reasons why it's here.
Did your car make the list? Let's hear about it and why you made a terrible decision with your money.
(Source: Consumer Reports)