The Subaru STI special edition S209 is the very first Subaru car to don the "S" designation in the United States. When it was first revealed at the 2019 North American International Auto Show in Detroit, we immediately knew two things:
It's VERY limited
It's going to be VERY expensive
Now Subaru has released the official figures and the above are true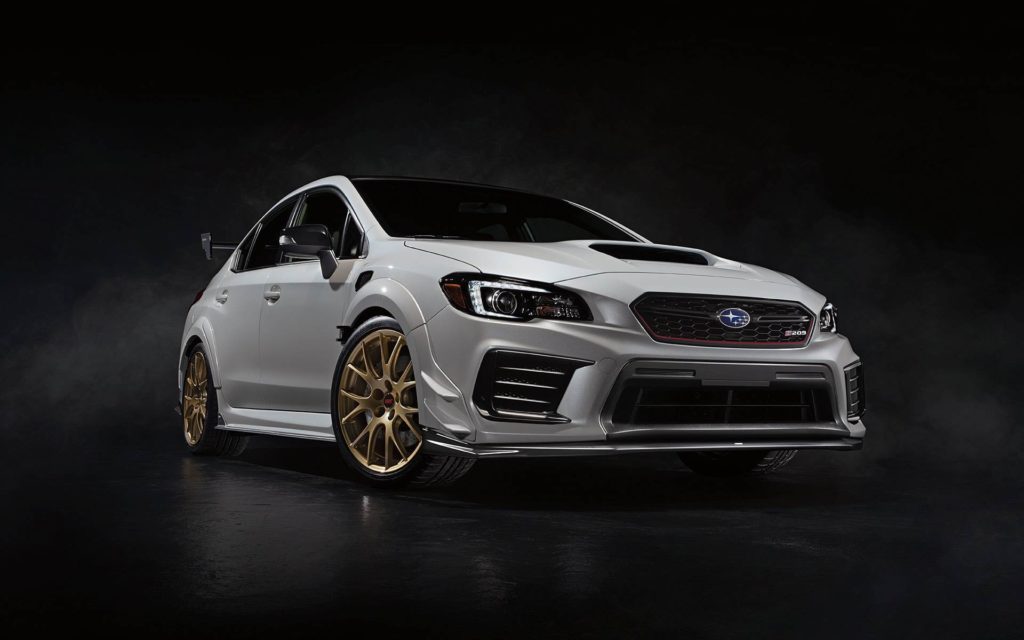 Only 209 Examples Available
Who didn't see this one coming? The S209 will only be available in two colors schemes: WR Blue Pearl with matte gray wheels and Crystal White Pearl/matte gold wheels.
It's uncertain what the color distribution will be amongst the 209 quantities, but what is certain will be how unlikely it is to be sold at the MSRP:
$63,995
Plus $885 delivery charge will get you your very own S209. This sticker price is $27,000 more than your base WRX STI, or $36,500 more than your base WRX.
Whether that price differential is worth it depends on how you value its exclusive equipment and its rarity.
It has:
A reworked EJ25 that outputs 341 horsepower due to its larger turbine and compressor.
Max boost bumped up to 18.9 psi (vs. 16.2 psi of the STI)
A recalibrated SI-drive system
New intake duct
Intercooler water spray (via steering wheel paddles)
New high flow fuel pump
Larger fuel injectors
Higher flowing exhaust
Wider body to hide the 1.7 wider track (compared to the STI)
19″ x 9″ forged BBS wheels
Specially developed Bilstein dampers
Special aero
Whole lot of S209 badges