The day is near when old diesel pickup trucks stop being held as appreciating assets and (briefly) go back to work on the backroads and interstates of America. The marching of prices, ever upwards, is showing signs of halting, even retreating. The example I have for you today might be the first sign the whole apparatus is showing cracks. And with those cracks, good deals—or at least something that resembles a good deal—might be coming soon!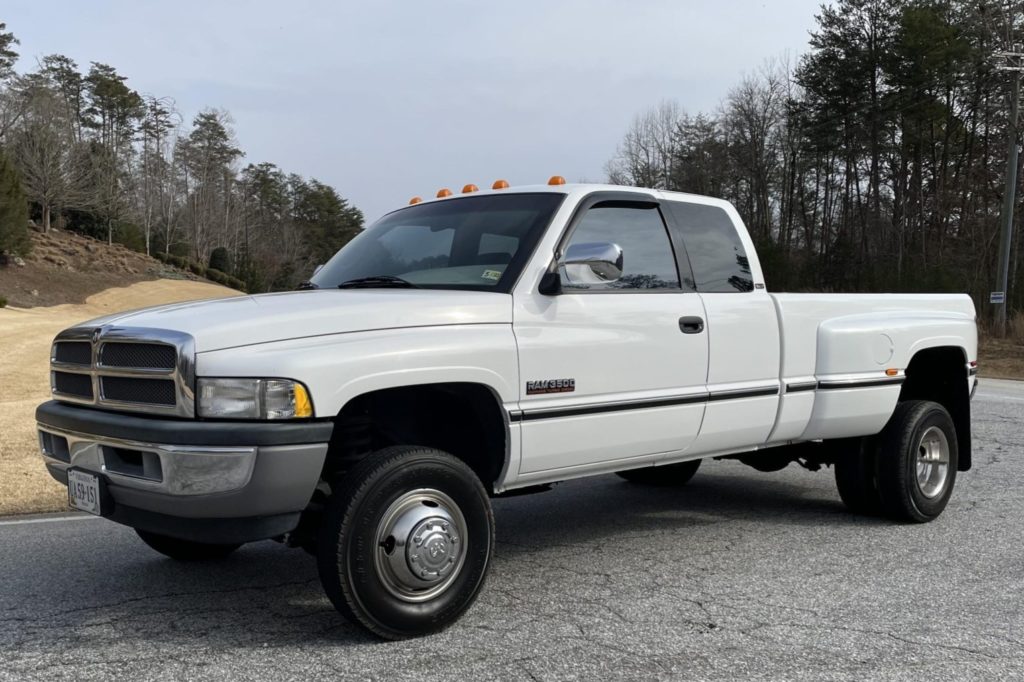 This three-and-a-half-ton lump of stump-pulling grunt is a 1997 Dodge Ram 3500 Cummins 4×4. It has almost all the best boxes checked: it has the largest factory cab, diesel power plant, four-wheel drive, dual rear wheels, and shows 34,000 miles. It might not have leather—a must for me, but maybe not for thee—and it also doesn't have a manual transmission, which I'd argue will always bring the premium price over all others. Is this a 'Holy Grail' truck? No, but it isn't far off.
You've seen the prices for these trucks go sky high. What do you say? Forty-thousand dollars? That is insane, but not unheard of. This truck sold for a mere $29,500 on Bring-a-Trailer this week. And you'd be right to be satisfied with that number if it weren't for the fact the same truck sold less than a year ago for $38,000. A near ten-thousand-dollar loss, but it was driven twenty-thousand miles at the same time. That's roughly 2200 miles per month from its sale last year until the recent sale. Somewhere, a Polar Bear is silently sobbing if this truck was a commuter; a similar type of despair can be seen on this author's face if it was used to haul Virginia shag to the snuff and smoke plant. Should it be worked? Sure, but I couldn't do it, this truck is far too nice (a common occurrence for me when I buy cars).
The extensive mileage added in the nine months might have scared away the diehard bidders, but I'll argue it was for another reason: an automatic transmission. Now, I won't try and project the utter misery I recently had replacing a 46RH transmission—it failed a month later—but, there is a reason why a similar truck sold for $40,000: it had a six-speed manual (it even has more miles 68k but we all know no one cares because 'it ain't broken in yet'). The list of 'Dodge transmission issues' thread might be the longest thread of woes and gripes on any automotive forum, which is my vote for why people ultimately didn't bid back up this 1997 Dodge Ram 3500—the hype is slowing and the manual is just better and less worrisome.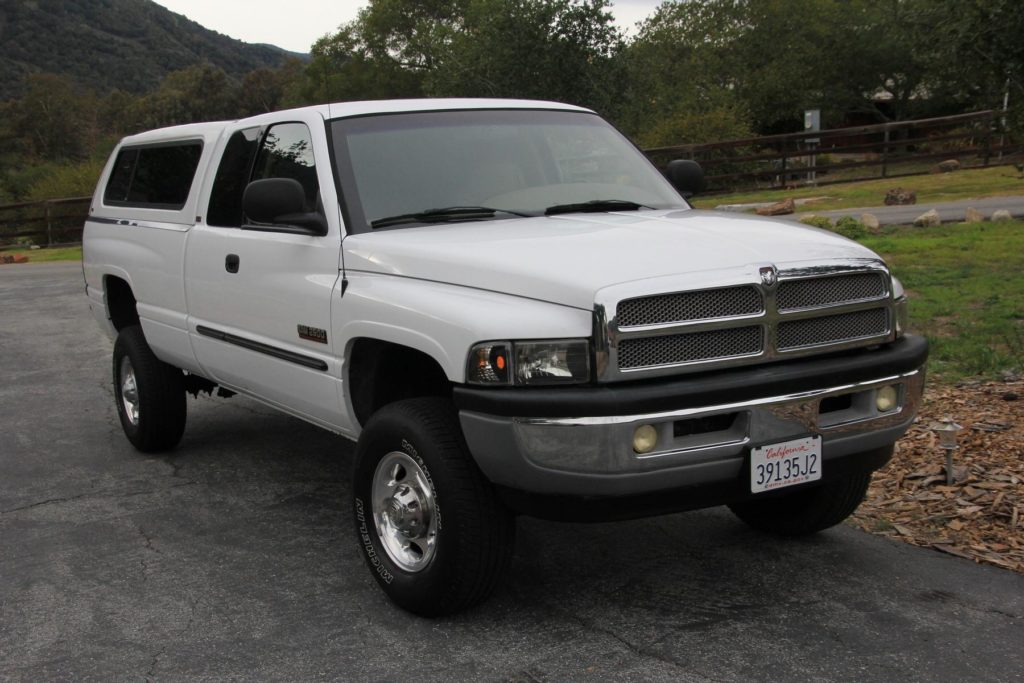 Being this truck just did twenty-thousand miles cogged by an ancient mystery box of hydraulics and headache, could this truck be another indicator of cracks in the collector market, especially for those neo-modern classics that shouldn't be worth numbers closer to their MSRP 25 years ago? It could be, but I'd argue it has more to do with the added mileage and the manual transmission crowd buying up all the rowboats. Look at any car: the manual brings more money (fact). If there is a car that has a manual that isn't more valued than the automatic, I've never seen it. We are fortunate that most manufacturers have nailed automatic transmissions in the last few years and all the first-generation wizardry is dead—read: Ferrari F1 transmissions and BMW SMG.
All I'm saying is what I've always said: "Good god, look at these ridiculous prices!" I sure hope, for all of our sakes (minus you people holding onto trucks like this), cracks are forming in the giant asset bubble. I'd love to buy a truck like this at a price that is more reasonable, and at $29,500 from $38,000 last year, we're headed in the right direction. So sell all your crypto and NFTs! Build up your bank account because deals are headed our way… I just hope, in the short term, it isn't at the expense of war.
Cheers, M.T. Blake
_mtblake on Instagram & www.mtblake.net