Menacing, raw, V8-powered super-sedans are a dying breed. And with electric cars gaining further traction, German "muscle sedans" are becoming an increasingly rare breed.
Enter BRABUS, a German tuner that is no stranger to deafeningly-loud, 800+ horsepower vehicles. Their past creations all follow a simple set of instructions: take a Mercedes-AMG model, give it custom carbon fiber bits, an extra couple hundred horsepower, and make it look like nothing else on the market. The tuner's most recent addition to their lineup, the "900", uses the same formula, and it's absolutely wild.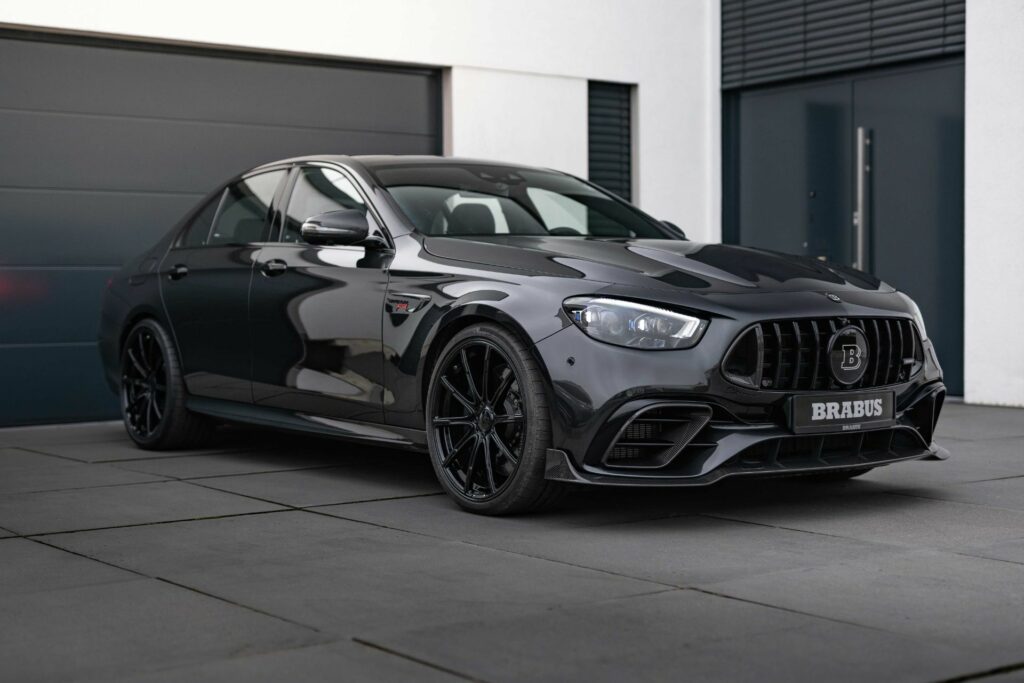 While the 900 is based on the E63S, Mercedes-AMG's medium-size sedan, it has been drastically overhauled and revised. The main attraction is its ludicrously powerful, twin-turbocharged V8 — how they made it capable of 900 horsepower is nothing short of shocking. The standard displacement for the E63S is 4.0 liters, but boring out the block 3.3 inches (84 millimeters) increased that figure to 4.5. The stroke has also been enlarged to 3.9 inches (100 millimeters), which allows for larger larger pistons. A custom crankshaft and upgraded turbochargers further enhance performance. Altogether, the 900 produces 922 pounds/ft of torque (1,250 Newton meters) and can accelerate to 60 in just 2.8 seconds, and will continue to accelerate all the way to 205 miles per hour. The latter figure is no small feat — matter of fact, that's faster than the 202-mph Lamborghini Huracan Evo.

The 900 also gets a new, sinister look due in part to BRABUS' "Signature Carbon" exterior package. These carbon fiber components include a front and rear spoiler, front fascia insert, and rear diffuser among others. Forged "Platinum Edition" wheels are standard, as is a sport exhaust system.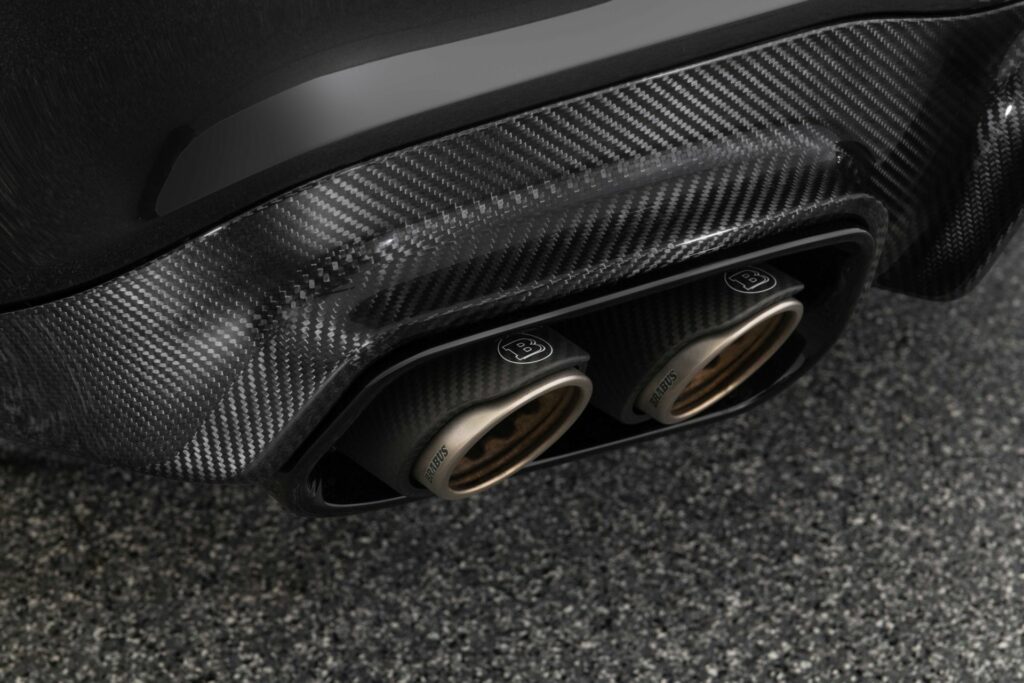 The interior remains subtle relatively speaking; the carbon door sill and trim, ambient lighting, and aluminum pedal covers have been given BRABUS treatment. If you fancy more luxury, paddle shifters, door-lock pins, and illuminated scuff plates that match the ambient lighting are available as options.
Pricing is yet to be announced, but we can expect its price to have a large increase over its standard E63S counterpart.