Italian coachbuilding company Zagato is known to make some astonishing cars — even more so when working alongside Aston Martin. The legendary partnership started with the beloved DB4 GT, and from then on we enthusiasts have been hooked. Some 60 years after the unveiling of the DB4 GT Zagato, the two companies launched a new line based on Aston Martin's Vanquish. Four Zagato-ed Vanquish models were offered: a Speedster, Volante, Shooting Brake, and Coupé. Only 99 of each were produced and one of which is now up for auction.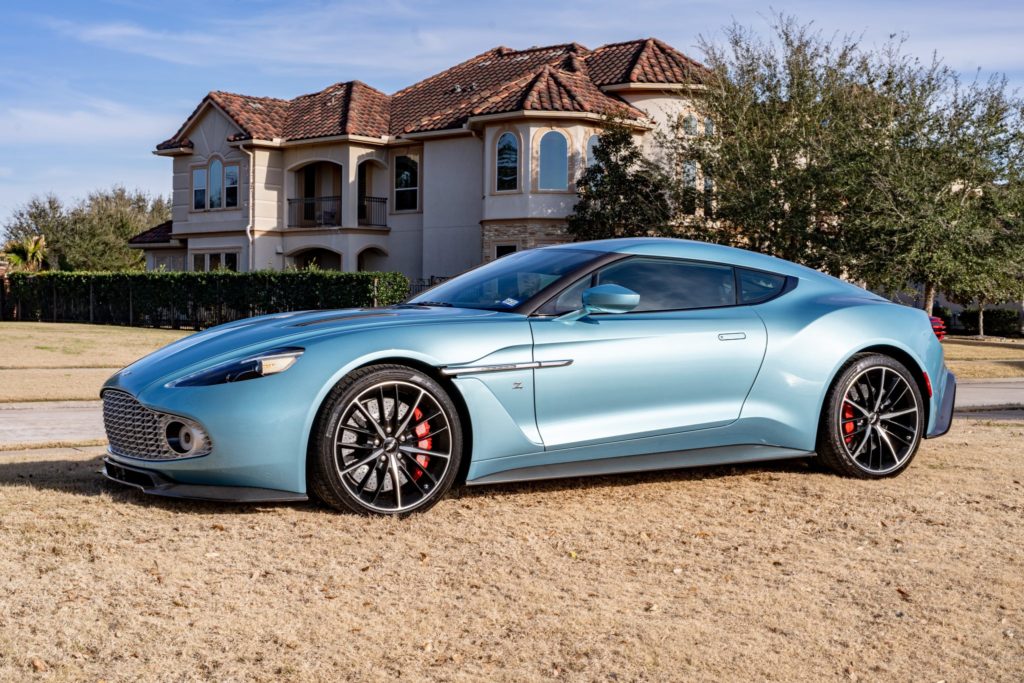 A Coupé with a mere 1,500 miles and only two owners is up for auction through Bring a Trailer. It is virtually brand new with no damage or paint scuffs, and less than a dozen services reported since new.
This Vanquish Zagato also has a whopping $72,000 in options, which lives up to the personalized plaque on the door sill reading, "If not now, when." That Caribbean Pearl paintwork? $6,380. How about the machined aluminum grille? $45,000! Is it worth a year of college tuition payments? Maybe. Is it breathtaking? Certainly.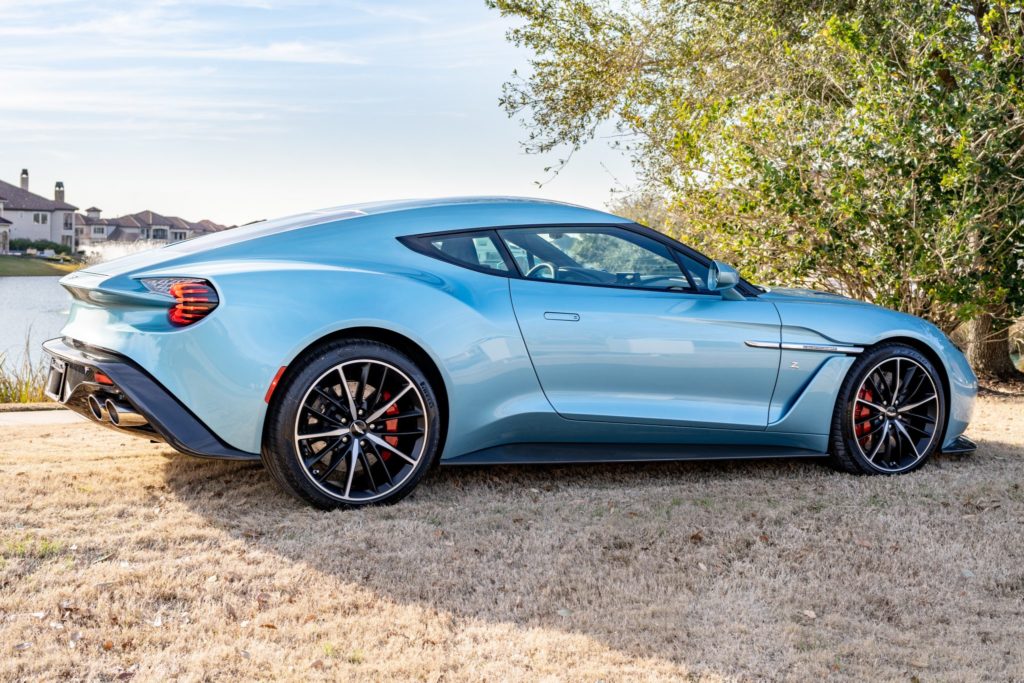 Paired with the Caribbean Blue paint job are black and silver, 20″ wheels wearing Pirelli P Zeroes for maximum cornering grip. Six and four piston, carbon ceramic brakes in the front and rear respectively are coated with an optional red finish, and are vented.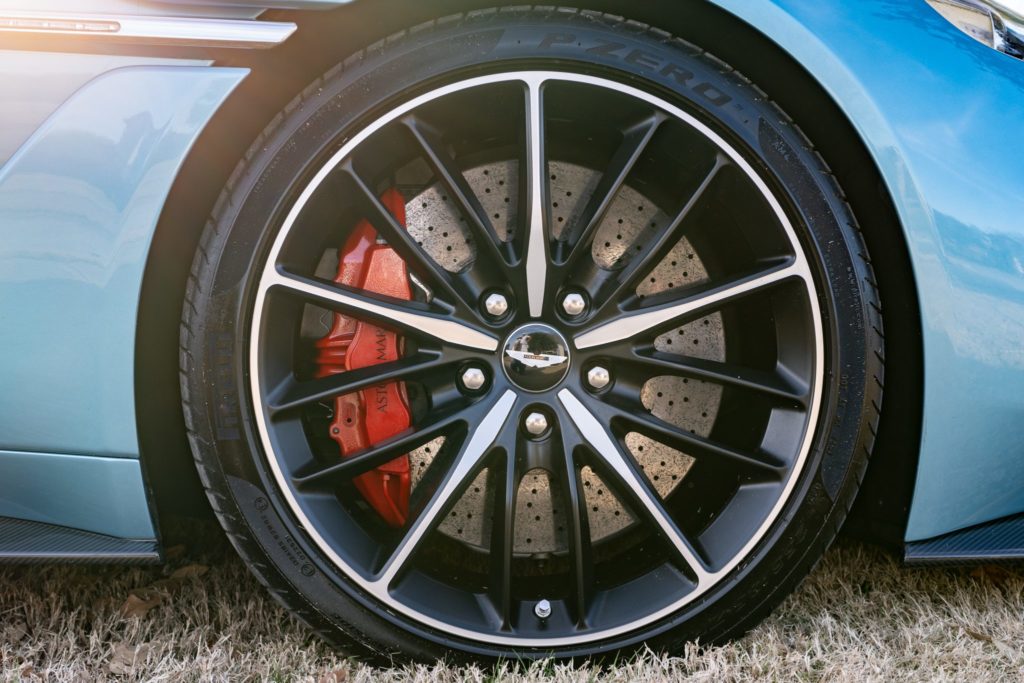 Looking for tens of thousands of dollars more in options? Just your luck! Inside the cabin and you'll find "Dark Knight" leather upholstery with red "Z" stitching, a One-77-style steering wheel, and heated, ventilated, and power adjustable seats to name a few. Other luxuries including climate control, front and rear cameras, cruise control, and more are present.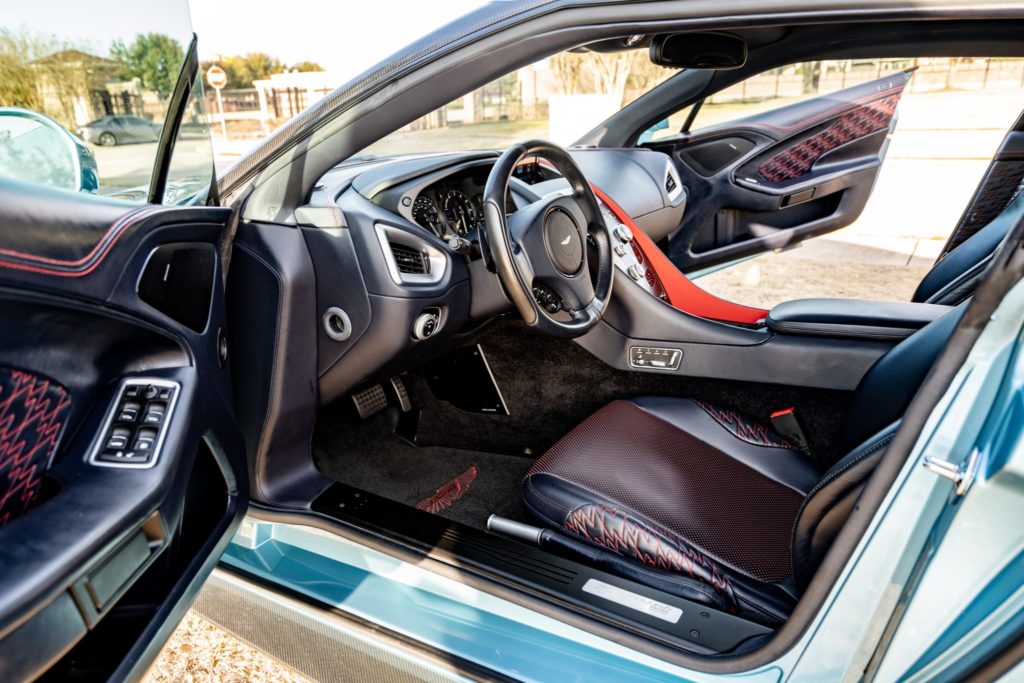 Like all Vanquish Zagato models, a 580-horsepower, 6.0L V12 is used as the power plant, and is mated to an eight-speed Touchtronic 3 automatic transmission which sends the power to the rear wheels. The Vanquish Zagato Coupe is good for a 3.5 second sprint to 60.
The current bid lies at $400,000 with 10 days left on the auction. Click here to bid or view the listing.