This afternoon DSR Performance announced that they are extending their B2B partnership with Dayco North America in 2022 by remaining the exclusive distributor of Dayco's 11mm blower belt for Top Fuel/Funny Car applications.
DSR Performance, the retail arm of Don Schumacher Racing, specializes in offering the highest quality parts and pieces for racing and street vehicles and blower belts are no exception. The Dayco Racing 11mm blower belt was specifically engineered using real world track data that has enabled it to withstand the rigors of 11,000 horsepower Top Fuel and Funny Car racing.
When it comes down to it, Dayco Racing blower belts are ideal for 330 mile per hour racing. They use a hybrid carbon cord encapsulated in custom rubber compounds and a patented low friction PTFE tooth fabric along with utilizing a standard 11mm pitch, are 84mm wide and have 145 teeth.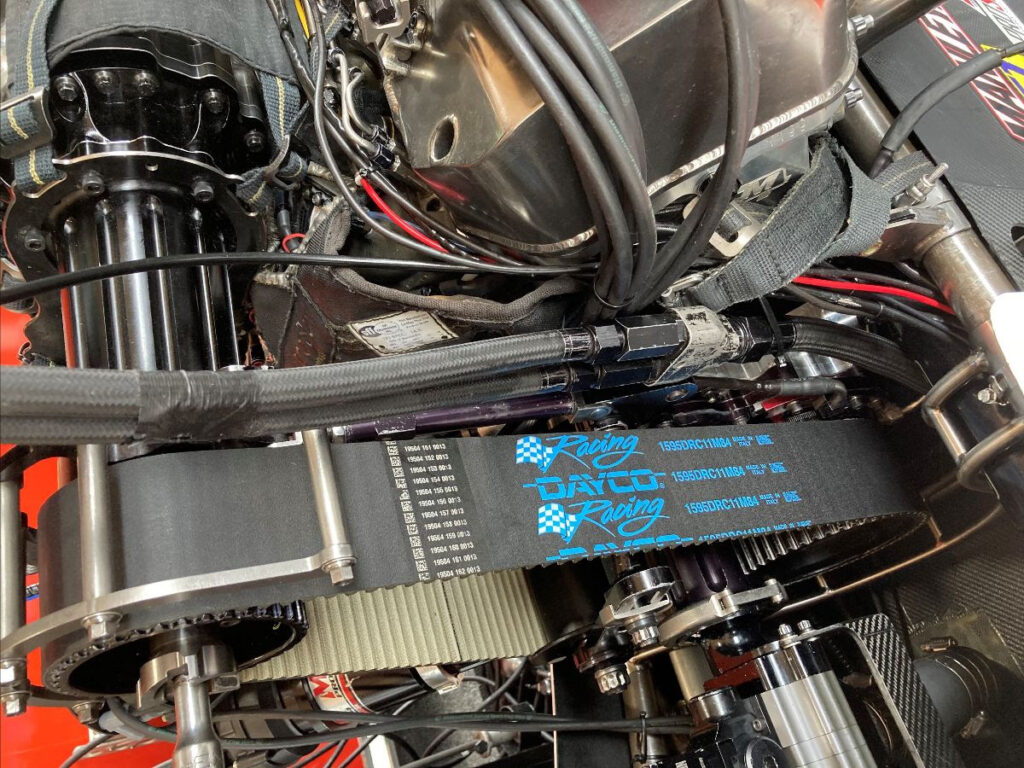 Don Schumacher Racing began exclusively running Dayco's blower belts in 2019 and the switch has proved to be very effective, going back to back with NHRA Camping World Series championships in 2020 and 2021. They are the 'belt of choice' for many of the NHRA's tip tier teams and were a key contributor to Ron Capps' 2021 Funny Car championship campaign.
Todd Okuhara, crew chief of Tony Schumacher's Maynard Family/Scag Power Equipment Top Fuel dragster, had this to say about Dayco belts, "We run Dayco belts because we know we can rely on them to get the job done and we get more runs out of these belts than any other belt we've tried. Dayco's manufacturing is second to none with unmatched consistency from belt to belt. Knowing we have such a reliable product on the cars makes us all more confident knowing the belt is going to perform so well."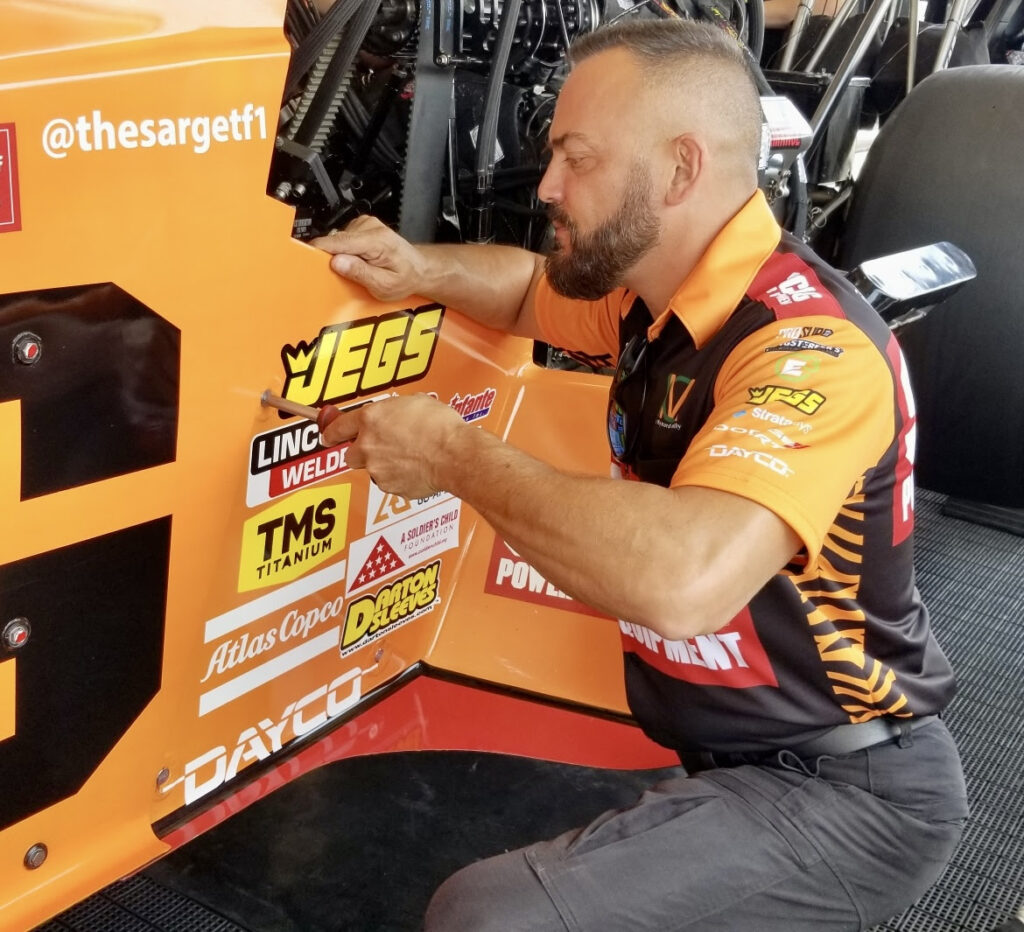 Dayco's drag racing product portfolio features belts for Sportsman cars, including Factory Stock Showdown vehicles as well. David Davies, Mark Pawuk and Warren Walcher all rely on the Dayco serpentine belt which was specifically developed for the 2021 Drag Pak 3.0 engines and are found under the hood of DSR's contingent of Dodge Challenger Mopar Drag Paks.
"Our racing belts are built to handle some of the highest dynamic loads in racing," Director of Product Management for Dayco North America, Jay Buckley, said. "We love watching DSR and other teams performing so well, knowing our belts are helping them cross that finish line."
Dayco Racing's 11mm blower belt is sold exclusively by DSR Performance and can be purchased from www.dsr.parts or trackside at any NHRA Camping World Series race.