If anyone stays true to its roots, its Porsche. The automaker never fails to pay tribute to the historic models that made Porsche a household name. Porsche launched the "Sport Classic" in 2009 as homage to the groundbreaking Carrera RS 2.7. The Sport Classic featured retro styling and a manual transmission, similar to what you'd find in the Carrera RS some 40 years ago. Today the manufacturer released an updated Sport Classic that combines the best of the present and past.
This special edition model is based on Porsche's high-end 911 Turbo and shares the same 3.7-liter, twin-turbocharged flat six but isn't all wheel drive like its Turbo counterpart. Rather it drives the rear wheels only via a seven-speed manual transmission. This necessitated revised engine mapping resulted in a corresponding decrease in certain performance figures. Horsepower is down to "only" 543 and the torque output comes in at 442 lbs/ft — down 29 and 111 respectively in relation to its Turbo counterpart. Still, the Sport Classic remains the most powerful manual-transmission 911 on sale today.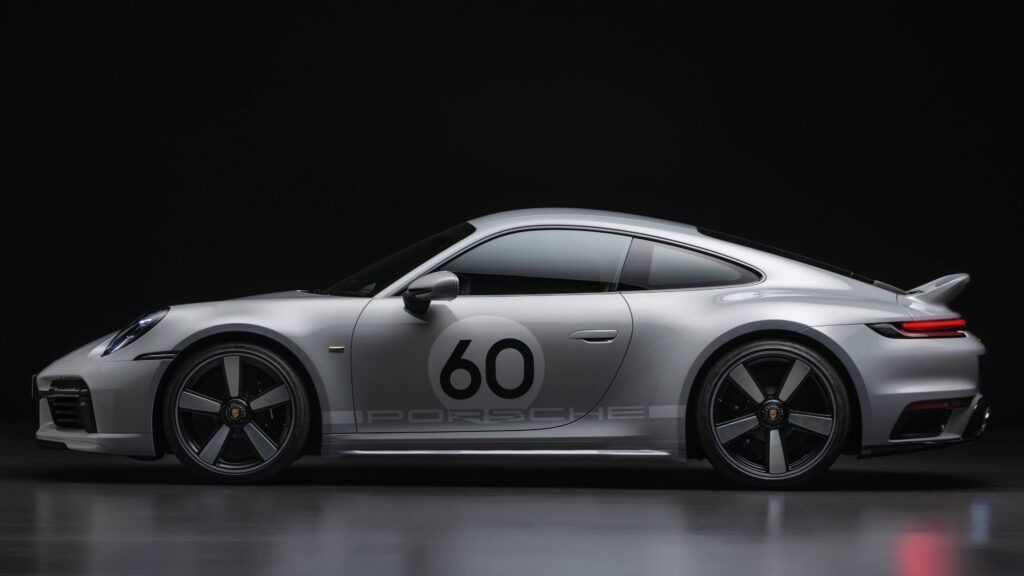 The Sport Classic bears endless driver-focused features even if it doesn't receive Turbo-level performance outputs. Rear-wheel steering for a tighter turning circle, Porsche Active Suspension Management (PASM) Sport active dampers for a lower stance, and 10-piston front and four-piston rear calipers mated to 6.5-inch front and 15.4-inch rear carbon-ceramic rotors all come standard whereas they remain options on standard 911 models.
Porsche further enhances the Sport Classic with iconic and distinct styling. The most notable cue is the ducktail spoiler constructed of carbon-fiber-enhanced plastic. It compliments the double-bubble roof construction beautifully. Porsche has removed the side vents found on Turbo models to highlight the effortlessly wide fenders. The Sport Classic rides on a modern interpretation of Porsche's unmistakable Fuchs wheels found on early 911s that feature center lock caps and ultra-wide, 255/35-20 and 315/30-21 tires.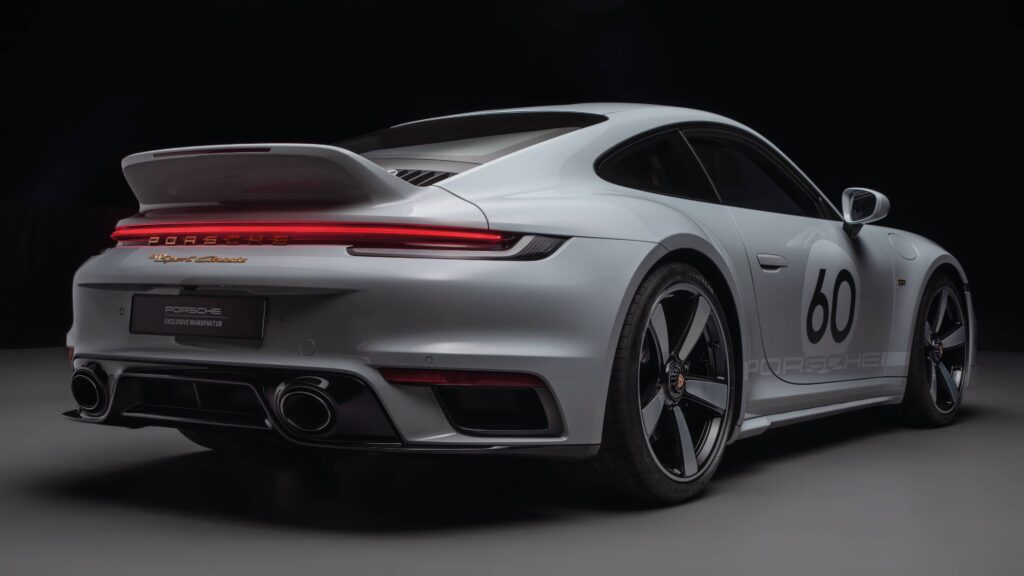 Specification and configuration being Porsche's strong-suit, buyers can spec their Sport Classic in Sport Grey Metallic paint with a lighter Sport Grey side stripe. Other colors will be available for a more personal touch.
The cabin of the new Sport Classic is highly reminiscent of first and second-generation 911 models. Plaid upholstery and Classic Cognac brown leather coat the interior with dark Paldao wood running under the gauge cluster and along the infotainment screen. Gold and silver Sport Classic branding an also be seen throughout the inside — these include the door sill and center arm rest. A Sport Chrono clock residing on the dashboard serves as the icing on this automotive cake.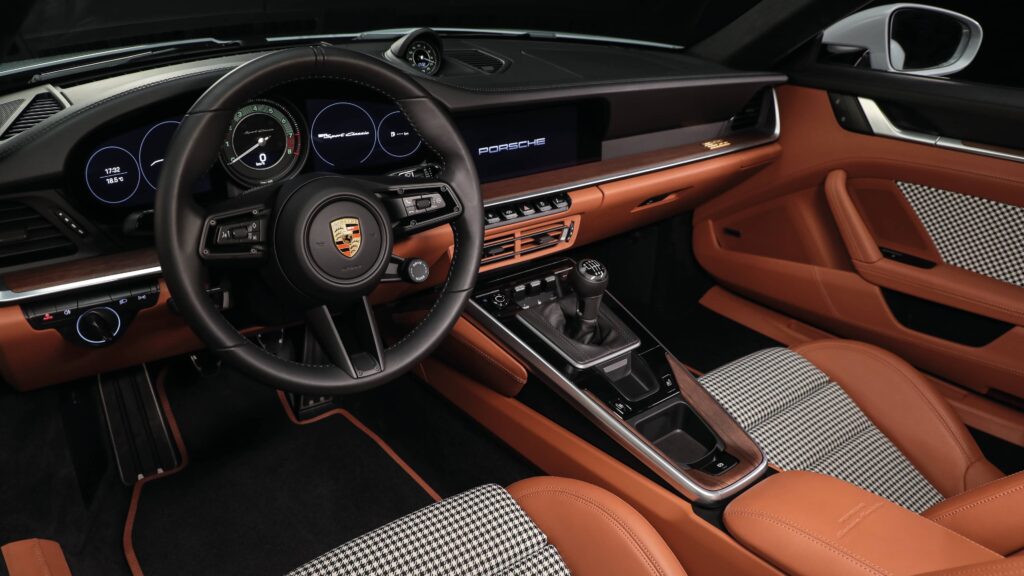 Production will be limited to 1,250 units offered globally; this contrasts the previous-generation's 250 vehicles that weren't offered to the US market. Pricing is yet to be revealed with Sport Classics arriving at dealerships later this year.