Since the dawn of its Defender moniker, Land Rover has issued three separate models that fall under its name: the 90, 110, and 130. The 90 and 110 have been in the market for awhile but we've been waiting eagerly for the 130. The waiting, of course, is the hardest part, but Land Rover has finally debuted the Defender 130 with seating for eight in a 2+3+3 arrangement. This makes it the largest Defender of all time.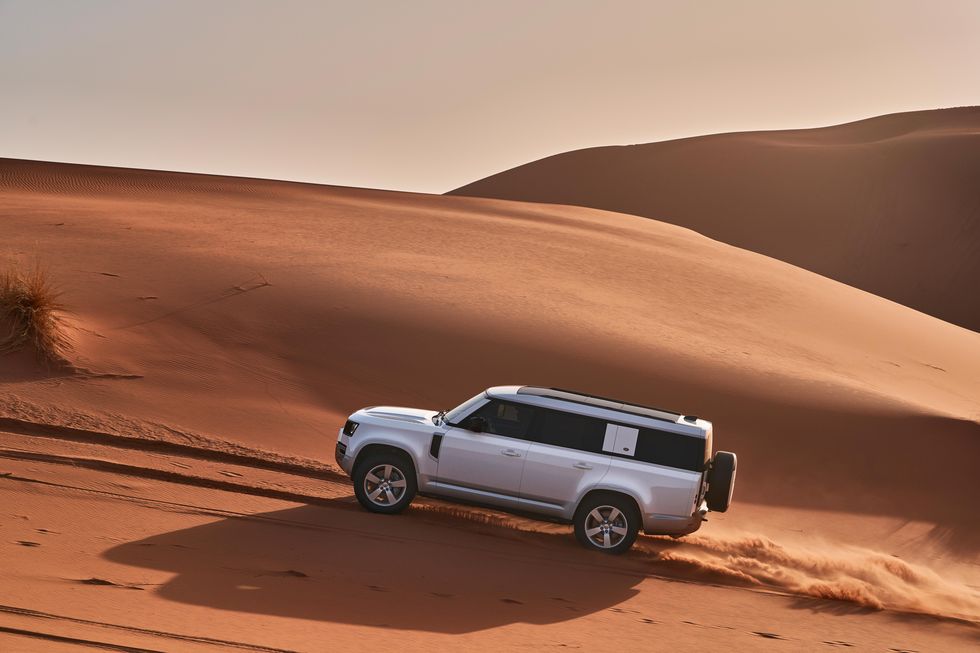 The Defender 130 is a big boy indeed, measuring in at 211 inches in total length, meaning it has 13.4 inches on its Defender 110 counterpart. This length has been added exclusively to the rear which allows the wheelbase to remain unchanged in relation to the Defender 110, but interior storage capacity to increase to 13.7 cubic feet with all three rows up. Land Rover says that can grow to a spacious 43.5 cubic feet if the third row is folded, and a colossal 80.9 cubic with the second and third rows down. It remains to be seen how the larger Defender 130 will handle off road in comparison to the smaller Defender 110 and 90 models due to its increased dimensions.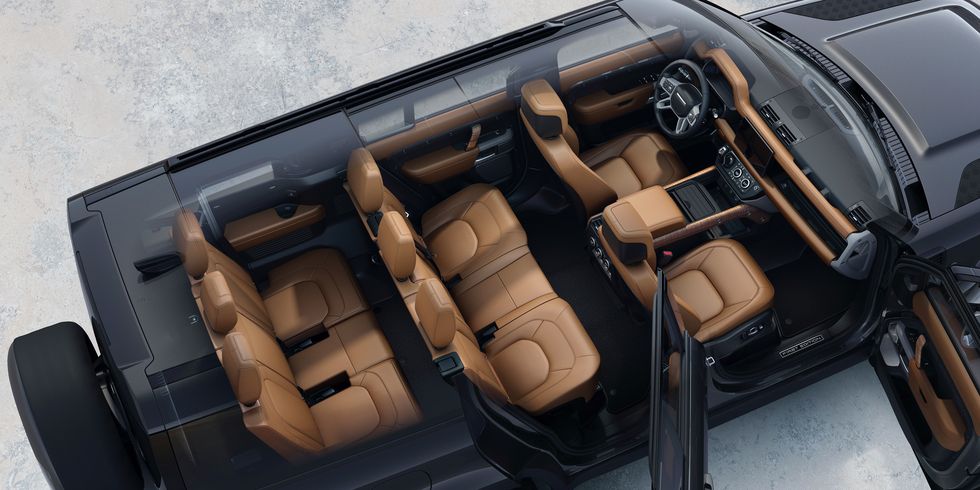 Under the hood resides your choice of two engines, both of which are six-cylinders that receive mild-hybrid assistance. The base P300 pumps out 296 horsepower and 347 lbs/ft of torque between 1,500 and 4,250 rpm. Slotting above the P300 is the P400 that churns out 395 horsepower and 406 lbs/ft of torque between 2,000 and 5,000 rpm. Both the P300 and P400 utilize an all-wheel-drive system and an eight-speed automatic transmission produced by ZF.
All Defender 130 models are equipped with air suspension and a Terrain Management system good for a 35.4-inch maximum wading depth.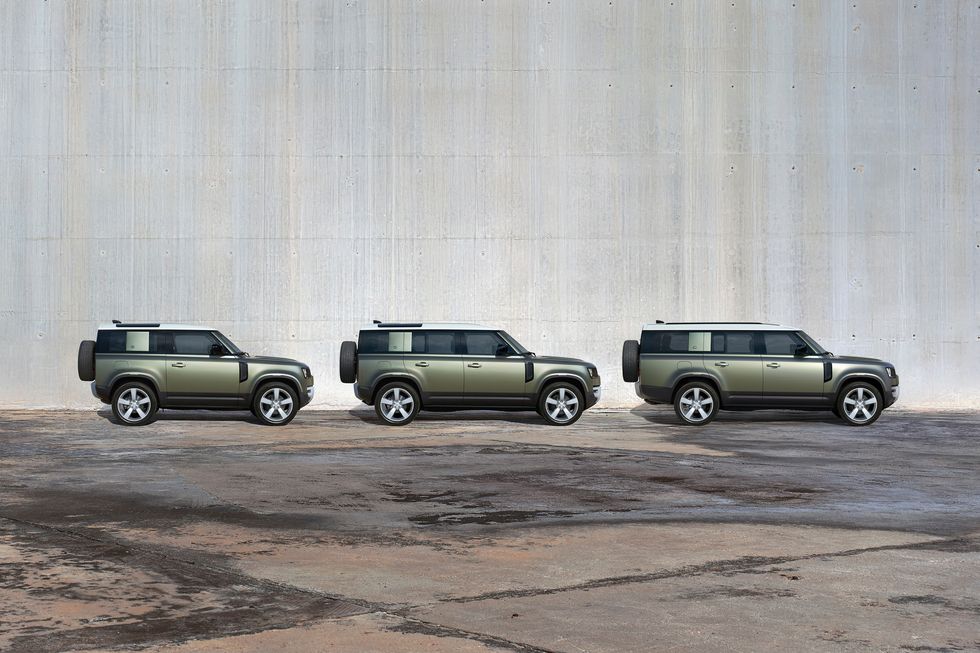 In terms of straight-line performance, P300-powered Defender 130 models are good for a 7.5-second dash to 60 miles per hour and will top out at 119 mph; P400 Defenders best their entry-level counterparts in a sprint to 60 by 1.2 seconds, but their top speed remains unchanged.
Land Rover states that the Defender 130 starts at $69,350 and will come in five configurations: S, SE, X-Dynamic SE, X, and First Edition in order from base to top-of-the-line. Its base price carries a $14,500 premium commensurate with the entry-level Defender 110.