It's not exactly uncommon for police departments to feature high-performance vehicles in their patrol car lineup. The Dubai Police Force has a Bugatti Veyron, Tochigi Prefecture (Japan) uses a Nissan GT-R, and now, the Czech Republic has added the Ferrari 458. One of Maranello's finest was said to be seized from criminals and now will be chasing down stolen vehicles and street racers.
The Ferrari 458 in question has been completely transformed into a patrol car with the addition of a yellow and blue paint job, warning lights, a camera system, and the list goes on. Despite the 458's original $240,000 MSRP, Czech police made clear that this patrol car was no splurge. According to the police department's statement, the cost for modifications totaled to just over $14,000 (340,000 Czech Koruna). For reference, the addition of this Ferrari to their fleet is less than adding a new Škoda — a popular choice among police departments across the pond.
"The range of tasks that the vehicle will perform is really wide," says Jiří Zlý, head of the police's traffic department. "The vehicle will be used in a nationwide unit and we are counting on its deployment against the most aggressive pirates of Czech roads."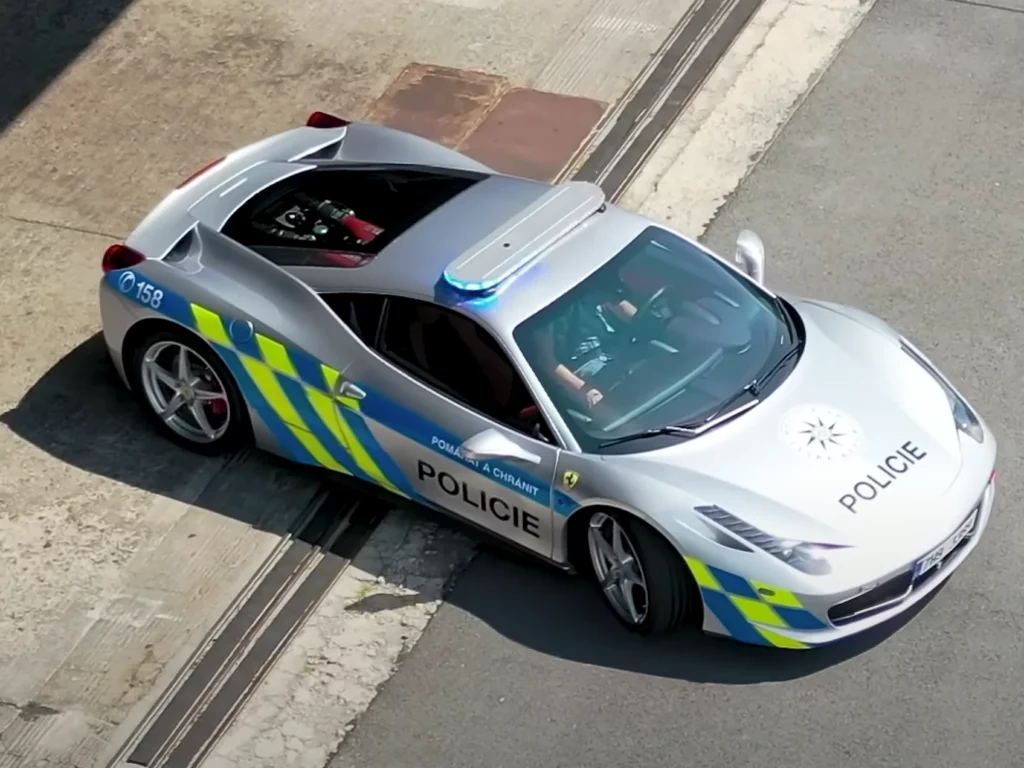 Only "specially trained drivers" apart of the Special Surveillance Department will be able to pilot the 570-horsepower Ferrari. Czech police said the Ferrari will be another resource used in the crackdown on illegal street racing. Regular patrol vehicles don't have the performance capacity to keep pace during the some 30 illegal races that occur each year. This is where this Ferrari 458 steps in.
Czech police are likely to confiscate more similar vehicles in the years to come. Deputy Chief of Police for a department in the Czech Republic stated that "last year alone, we secured assets worth almost 7 billion CZK ($291M USD) in this way (obtaining assets that trace back to criminal activity), and I am personally convinced that we will be similarly effective in the future."