While Top Gear seems to be maturing and getting back to it's roots after the first two awkward episodes, fans seem to not be buying it.
According to ratings reports from the UK, ratings took another sharp downturn for episode 3 pulling in 2.3 million viewers.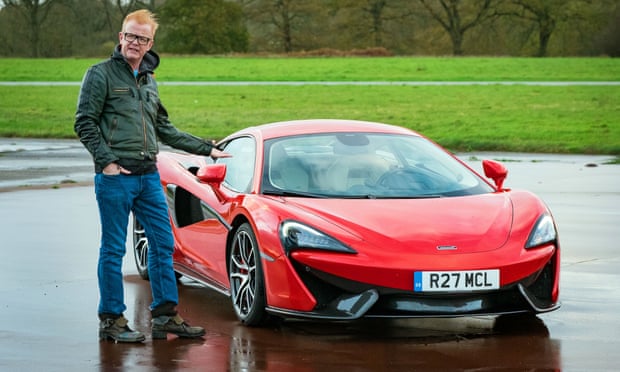 Chris Evans' third episode fronting Top Gear drew the best critical response yet but it was not reflected in the show's overnight ratings, which fell to 2.4 million – the lowest figure for the BBC2 show for more than a decade.

Top Gear launched two weeks ago with 4.3 million viewers before dipping to 2.8 million for its second episode last week.

The show's lowest overnight audience is understood to be the 2.362 million who watched the sixth episode of the second Clarkson series on 15 June 2003, according to one industry source.

Last night's audience – to three decimal places – of 2.371 million means there was only 9,000 viewers in it.
There was some good news though.
There was the consolation on Sunday night that the show, relaunched by Evans following the axing of Jeremy Clarkson last year, was up against BBC1's coverage of Euro 2016 in which Germany beat Ukraine 2-0, watched by 6.3 million viewers.

It was also scheduled against the second half of an hour-long Coronation Street on ITV, watched by 6 million viewers.
In a last ditch effort to make Top Gear seem more appealing, they ended up cutting the controversial footage of Ken Block and LeBlanc doing donuts next to and around the Cenotaph, a well known war memorial.
Personally, I predict the ratings to continue their trend until Chris Harris is given a more prominent spot on the Team. Harris, Reid, and LeBlanc would make a fantastic team for this show. The fact that the show was up against Euro 2016 should be taken into consideration, but that's no excuse. Top Gear's fan are (were?) rabid and would have give better ratings than this. Is there anything they can do to turn this trend the other way?
Let's hear it.
(Source: The Guardian)