Behold the hot rodding champion for today. You'd probably think it comes from America, wouldn't you? A place known for excessive everything and shoehorning the biggest engines in anything humanly possible. Oh and don't forget all that coal rolling. But today, Canada wins this battle.
In Midland, Ontario, Canada a Chrysler deal will build you a Hellcat, but not just any Hellcat. You'll be receiving a Ram Truck with a 707HP behemoth under the hood. And what will that set you back? A cool $90,000 and that doesn't include the cost of the truck itself.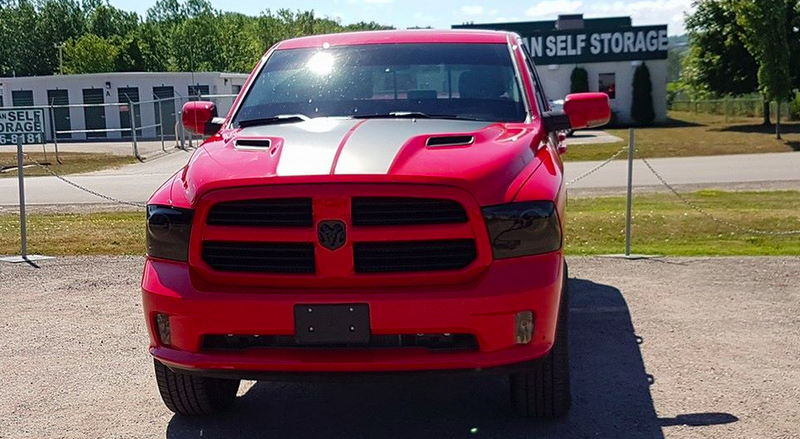 One Canadian Chrysler dealer had dream: to cram a 6.2-liter supercharged Hellcat V8 into a Ram 1500 pickup truck. Yes, that's 707 horsepower sent to a solid rear axle on something that isn't a drag car. I have just one word for this dealer: hero.

And apparently Midland Chrysler of Midland, Ontario agrees, because this past winter, they decided to build a Hellcat Ram, and now, after months of wrenching by their main tech, Kevin, it looks like they've done it.

The build is going to cost the buyer $90,000, and that doesn't include the price of the truck. But he won't be able to take delivery right away, as Midland Chrysler says it still has to take the beast out to the track to make sure the gearing is right and the stock driveshaft and transfer-case can handle all that power.
Don't know about you, but the hoon factor here is off the scales. We'll take 7.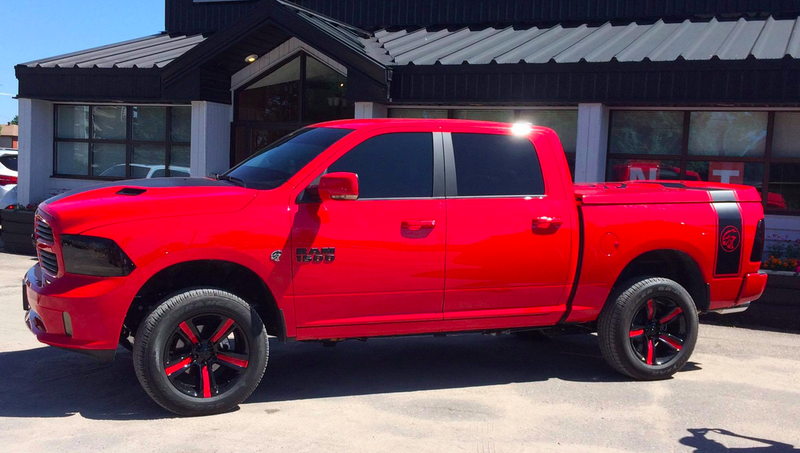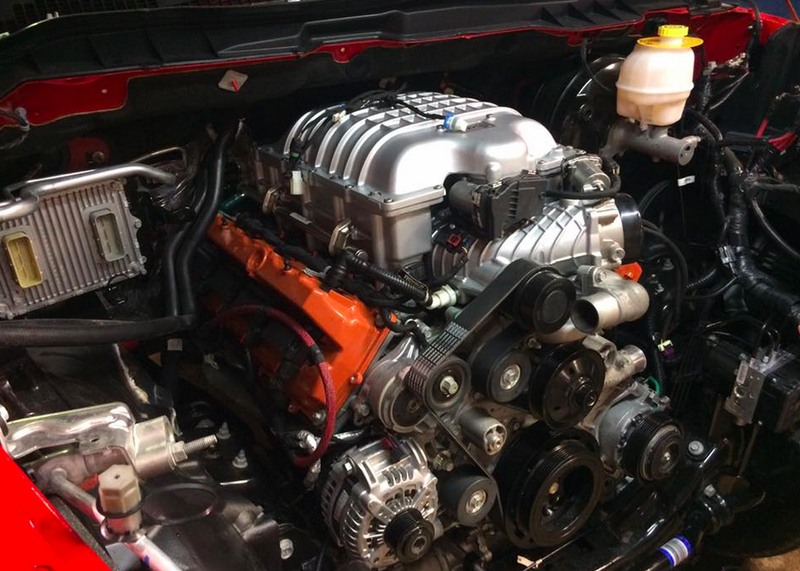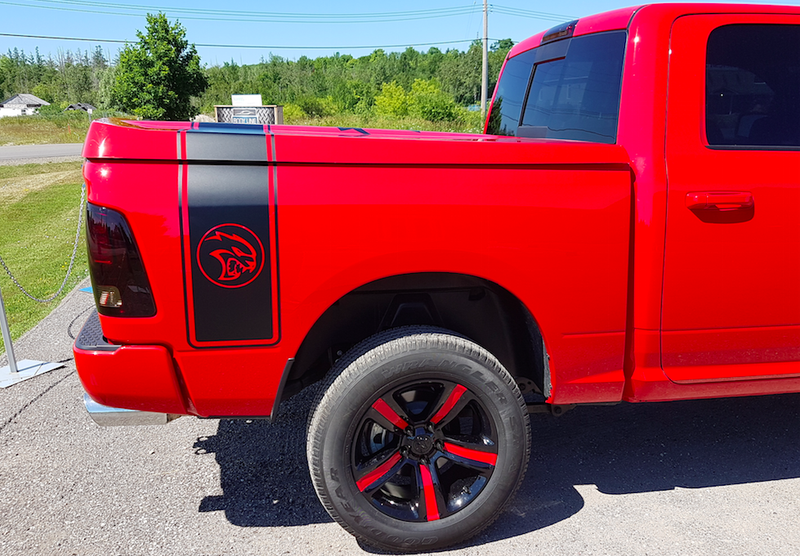 (Source: Truck Yea)