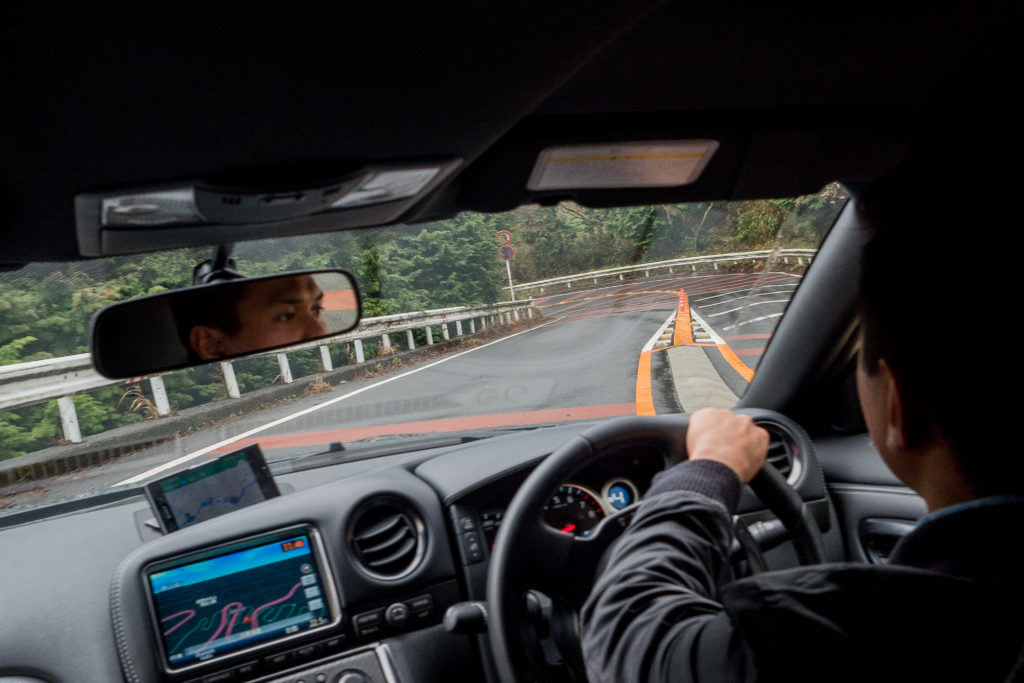 Now that we have gone through the details of cost in Part 1 and the hassles of driving through Tokyo in Part 2, we can delve into the true joy of driving the infamous Japanese Touge. About 65 miles southwest of Tokyo is the Mount Hakone area, which contains a set of mountain passes that are similar to that of Germany's Nordschleife. The famous Fuji International Speedway is also within the same trajectory.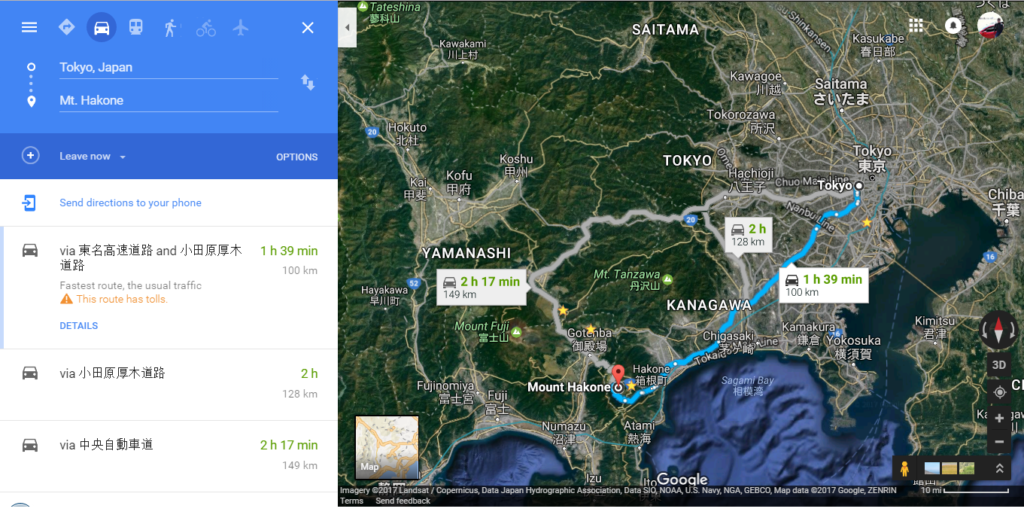 To the casual observer, you'll find plenty of car enthusiasts enjoying these roads. I spent an entire afternoon exploring the Hakone roads and was lucky enough to see a group of drivers chase each other through hairpin turns with skill and ease. As an outsider, traversing through the turns was exhilarating and frightening at the same time. Unlike myself, the local drivers have attained a zen balance in their skill of the road.
Closer to the evening, my mind and body was exhausted from the turns that I needed to take a break and get something to eat. Being an hour from the town of Hakone, there were no restaurants to be found. For most commuters in the United States, rest areas would be the last place you would want to get a meal. In Japan, the local 7-Eleven would have everything you would want to eat, at such a great value! You are also doing yourself a favor because you gain an opportunity to see the true JDM (Japanese Domestic Market) cars.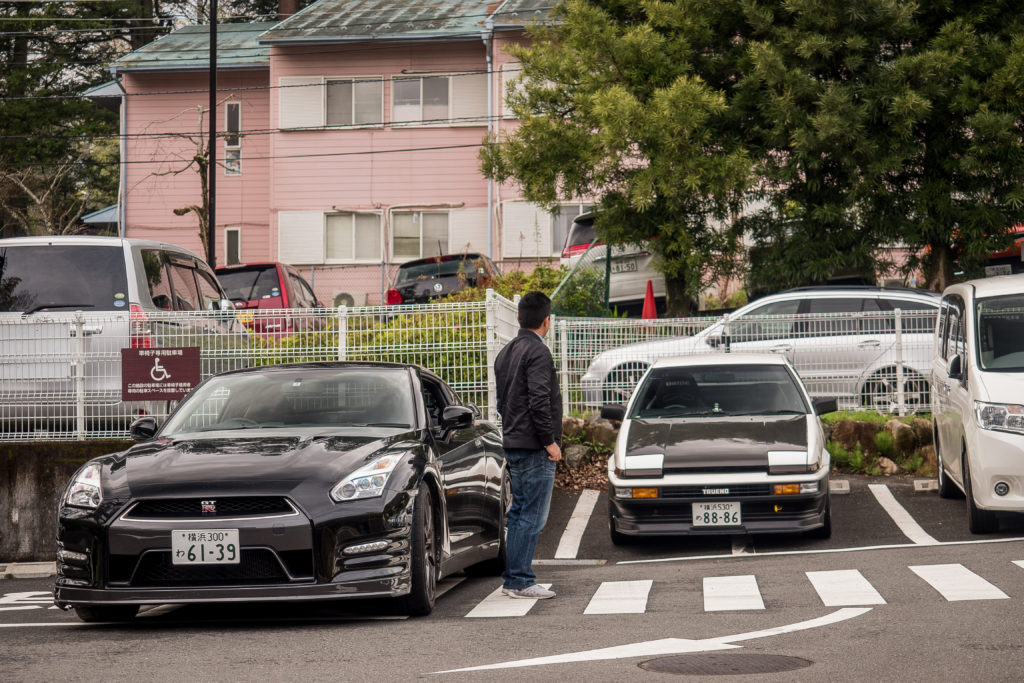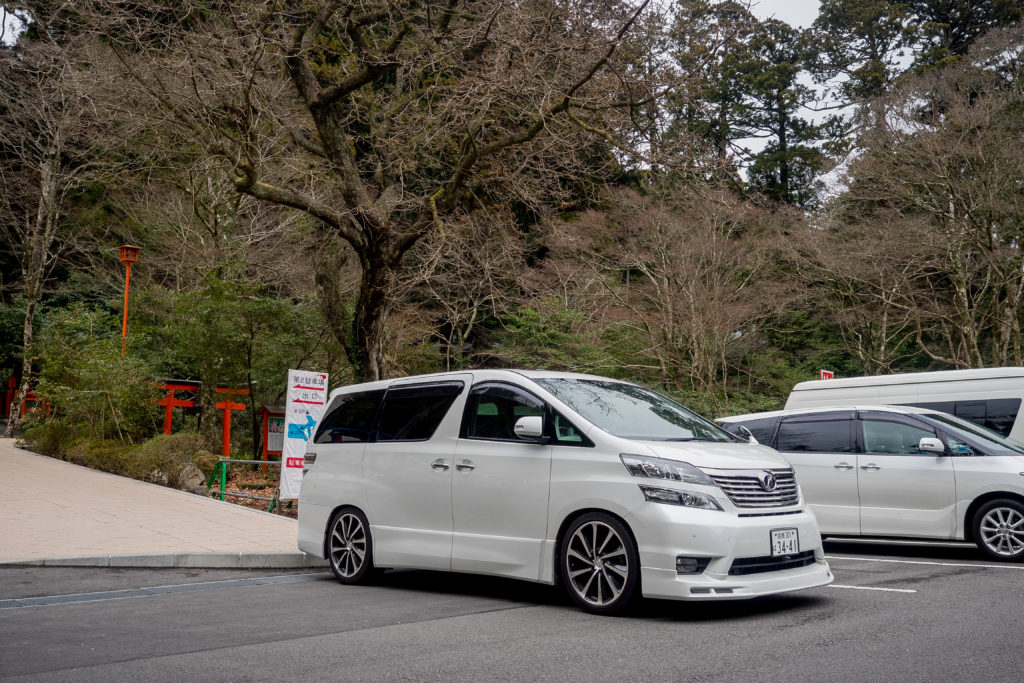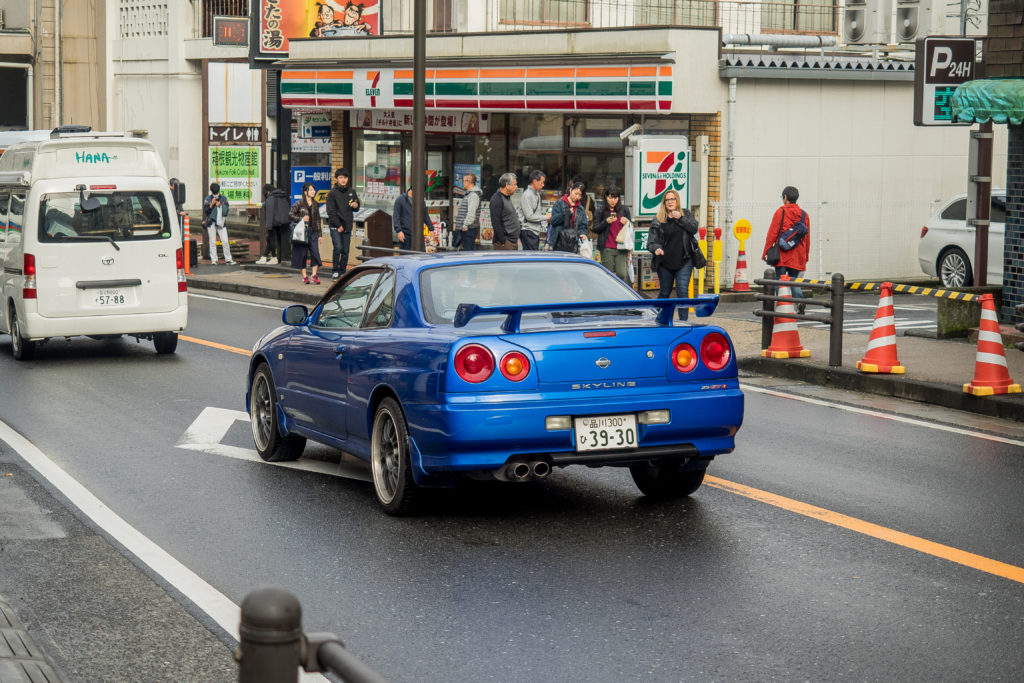 In 2008, driving a Nissan GTR through Japan felt like an unattainable dream. During this time, I was unemployed like many individuals during the great recession. I found that keeping this dream alive through the challenging moments in life is a driving force to make yourself work harder. Always take cost, budgeting, and time into consideration, but never let your dreams fade.
Dominic Toretto once said, "I live my life a quarter mile at a time. Nothing else matters: not the mortgage, not the store, not my team and all their bullshit. For those ten seconds or less, I'm free."
It was rainy and foggy throughout the weekend I got to Hakone. I was hoping to see Mount Fuji in the distance, but it was covered by clouds. Yet when I got to the lookout point on Hakone Mountain pass and saw this view: the rental cost, parking, tolls, gasoline, insurance, and rush hour traffic did not matter. At this very moment, when the sun broke through the clouds, I felt I was on top of the world and free from any worry.
If you ask me today, is it worth it to fly 20 hours to Japan and drive a Nissan GTR?
In full confidence, it is worth every penny.