What's the most significant British sports car ever made?
If you're like me, the Jaguar E Type immediately popped into your mind as the answer to that question. That car has captivated automotive enthusiasts around the world for decades due to its marvelous inline-6 engine (or V12 for the Series III), capability at speeds, and most importantly a timeless, streamlined design. I've been in love with the E Type since I first laid eyes on it when I was some nine years old. From then on, being able to experience one first hand has been a dream of mine. That dream finally came true thanks to a family friend who let me get my hands on his 1970 E Type to review and photograph. Wow is what I have to say!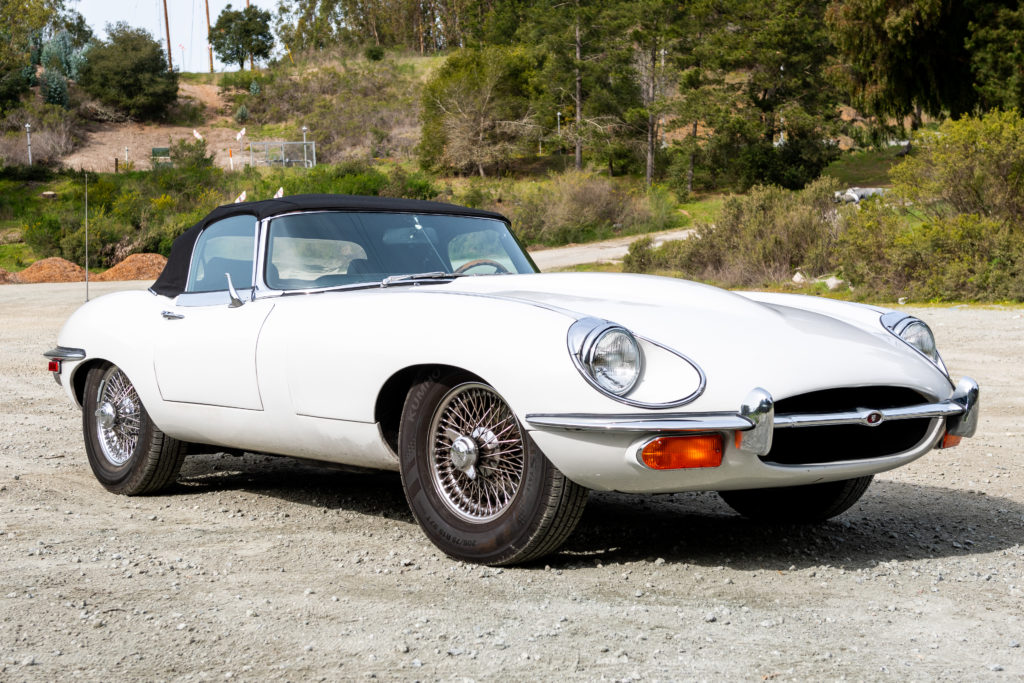 The Series II Jaguar E Type is immensely refined over its Series I and Series "1.5" predecessors. It has been hailed as more reliable and easier to drive. One could even argue that the Series II is even better looking than its predecessor, sporting a more proportional grille and all. I would also argue that the Jaguar E Type was the performance car of yesteryear.
What was the E Type like in 1970? How does it hold up with today's performance cars?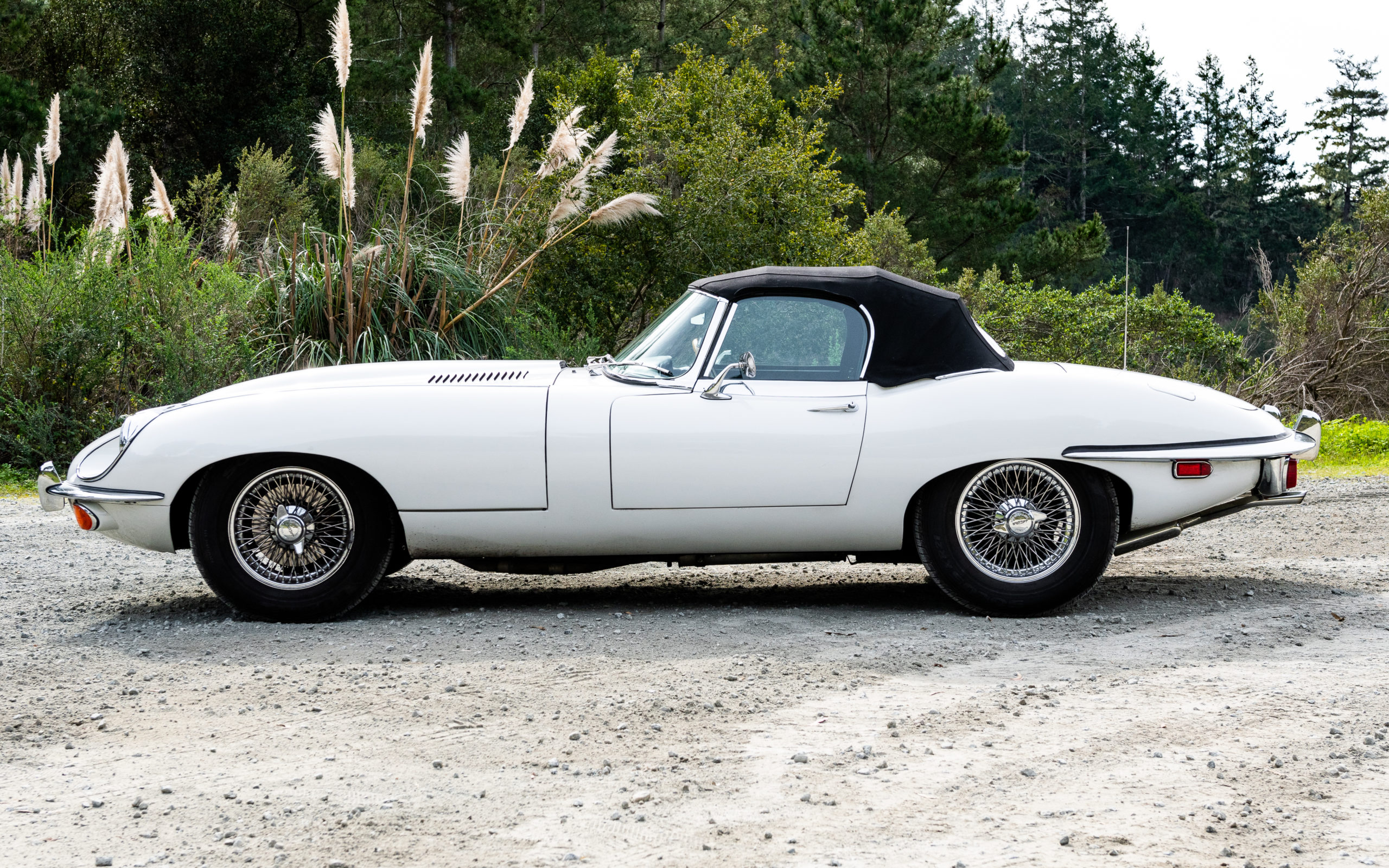 You only get one first impression
While the 1970 E Type is beautiful almost beyond words, it is a British car after all — and a Jaguar at that — so I expected it to show its true British colors during my road time with it. Surprisingly, though, nothing broke, it wasn't leaking fluid, had no issue starting up or accelerating hard. Unsurprisingly, it was a blast to take out on the road.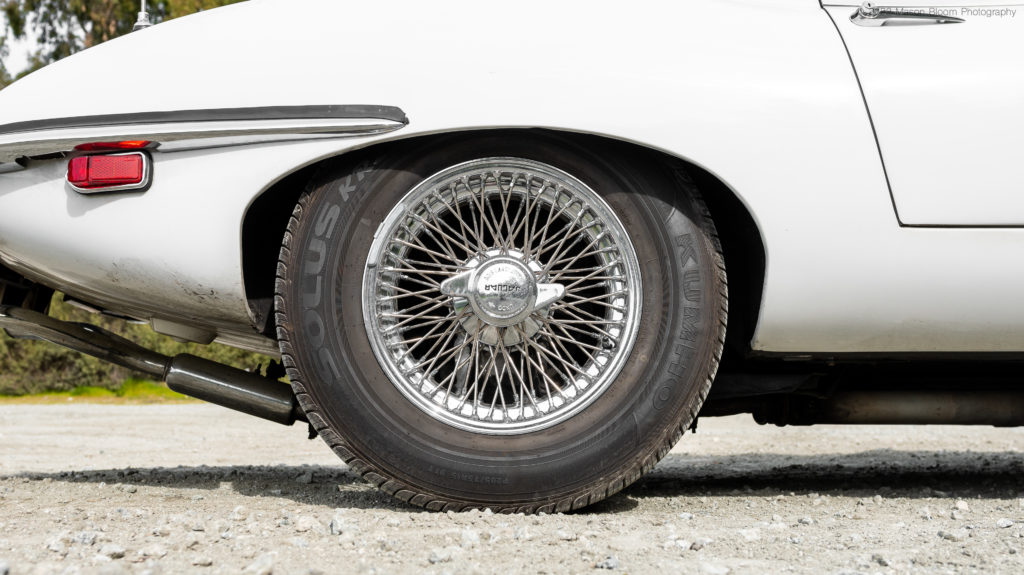 As we began our road test, I had to keep reminding myself that the E Type was more than 50 years old, which explained two of the primary issues that show the car's age. It doesn't have the same level of insulation between the engine and the cabin so the ambient temperature inside the car at low speeds can approach a scorching level. It can also get quite loud inside from its throaty engine and general road noise. Both of those issues can be dealt with, however. The E Type is actually quieter with the top down says its owner, and the car does cool down inside once you get up to speed and air circulates within the cabin.
But who really cares about those things when you have a car that looks like this! The E Type is simply stunning. Some have said the rerouted tail lights and larger grille take away from the E Type's memorable styling, but I disagree. The larger grille makes it look more elegant, and classy. Additionally, the taillight placement highlights them rather than appearing like an afterthought. The changes made from Series 1 to the Series 2 provide a far more refined look, justifying claims that it is the most beautiful car ever made.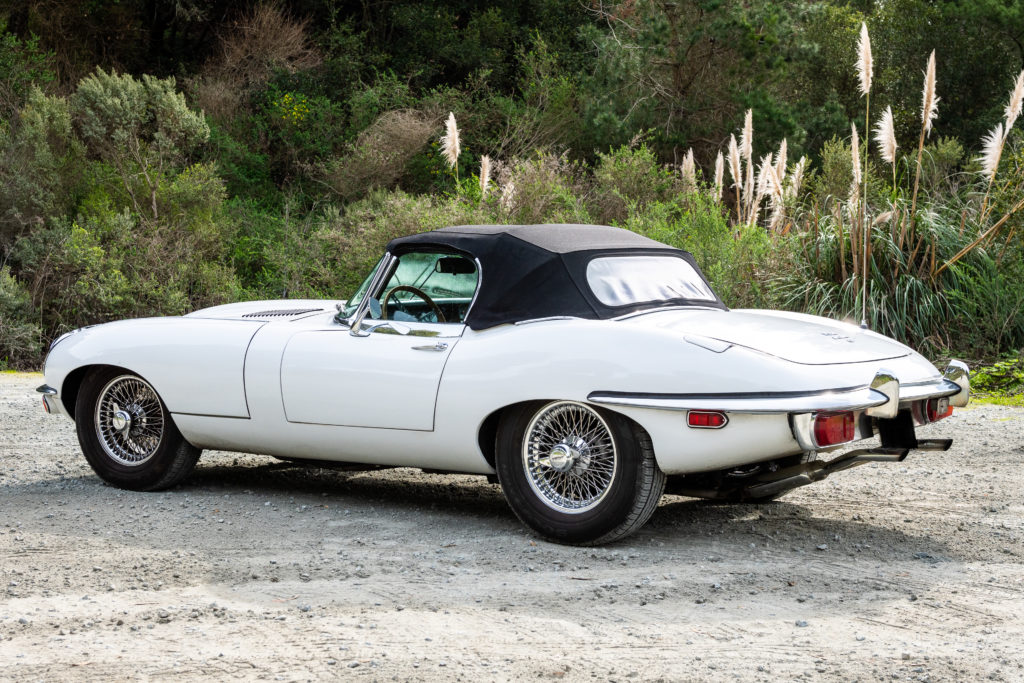 If looks could kill…
And that's not just hype. Enzo Ferrari, no stranger to sexy automobiles, famously proclaimed that the E Type is "the most beautiful car in the world." I can't say I disagree.
The E Type proportions are so quintessentially 1960s that I'm almost at a loss for words. The long, voluptuous hood and rag-top-like roof go together like bread and butter. The circular, coverless headlights work perfectly on the rounded nose.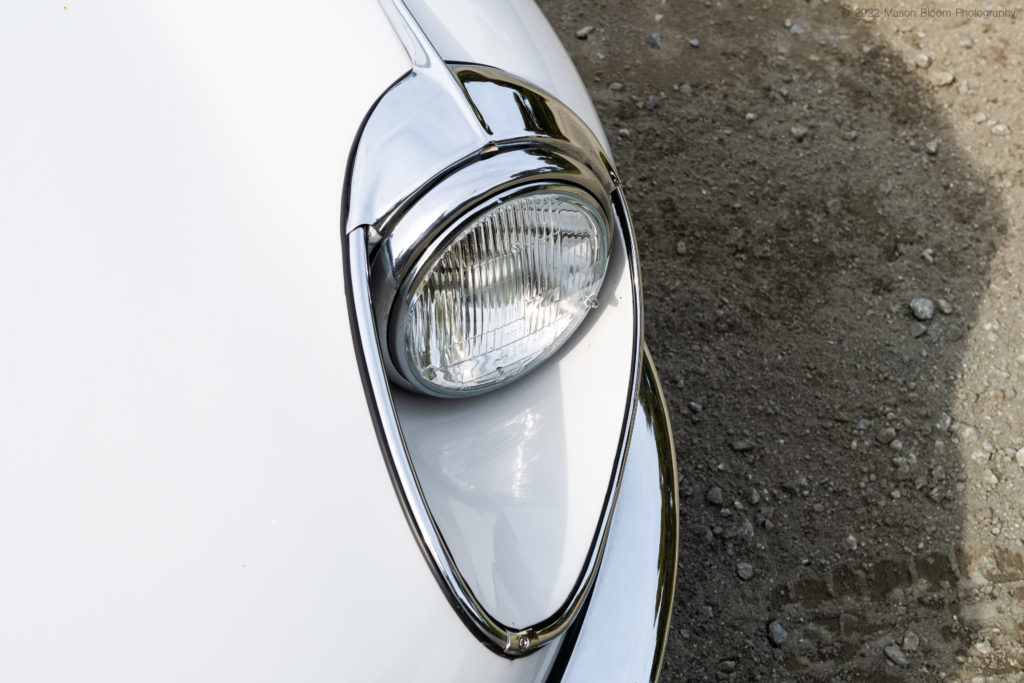 Don't even get me started on the wire-spoke wheels. They make the E Type; I could go on for days about them! Jaguar's iconic chrome trim compliments the curvaceous styling incredibly well.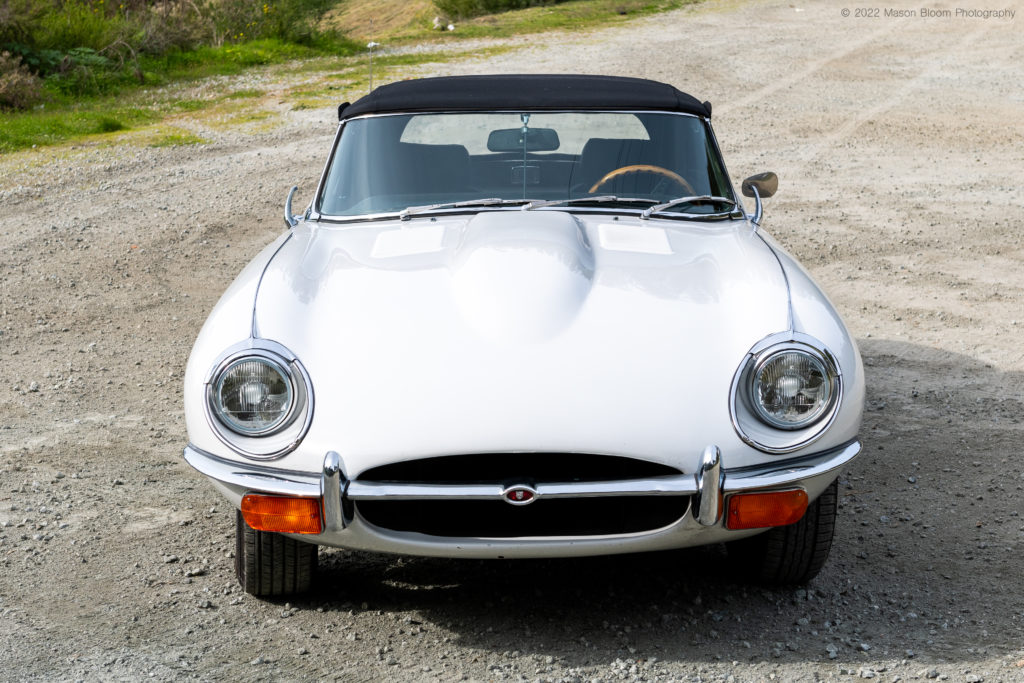 There's nothing in the rear to dislike. I prefer the square taillights over the round, oval-like ones on the Series I model, and again I say the chrome bumpers are nothing short of exquisite. Jaguar nailed it with the rear exhaust — one of my favorite elements of the E Type. The same can be said for the uninterrupted trunk that completes the rear: words can't describe its beauty.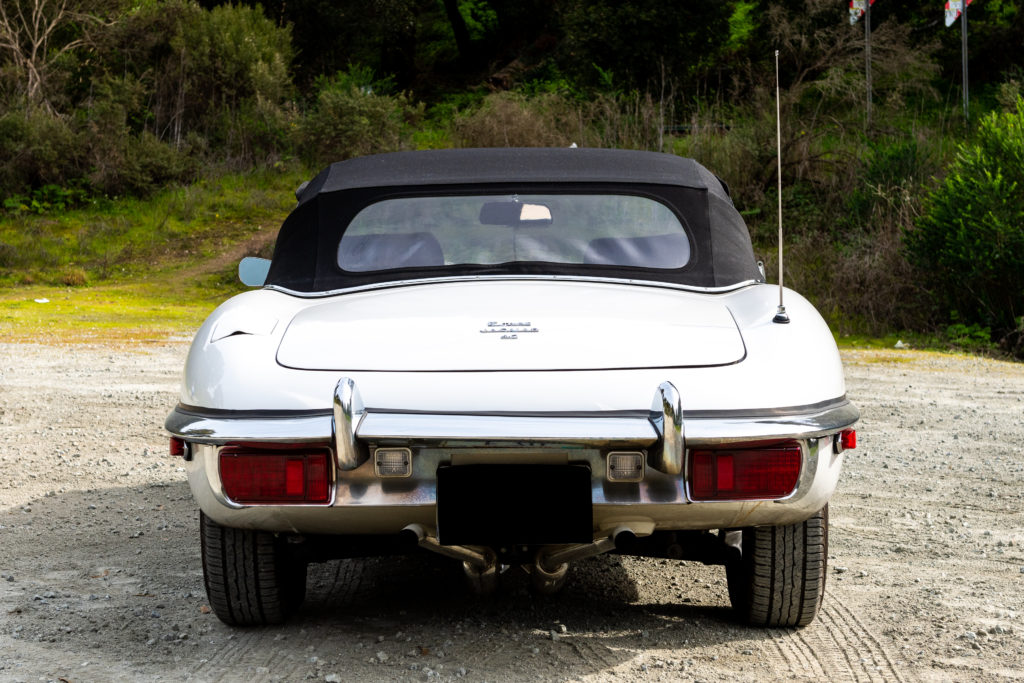 Bold and brash inside
The Jaguar E Type's interior holds up surprisingly well as a luxury sports car even by today's standards, for the most part.
In terms of subjective comfort, I think Jaguar hit the nail on the head. The leather seats are as comfortable as ever and grip you easily around tight corners, and additional creature comforts are in surplus. Jaguar offers a handful of speakers (originals were updated by its owner), oodles of leg room, and leather across the board. The steering wheel is made of beautiful wood and overall material quality is notable! Head room is great with the top up; at six feet tall, I had at least an inch or two between my head and the roof. These elements make it a very reasonable ride for a longer-distance trip.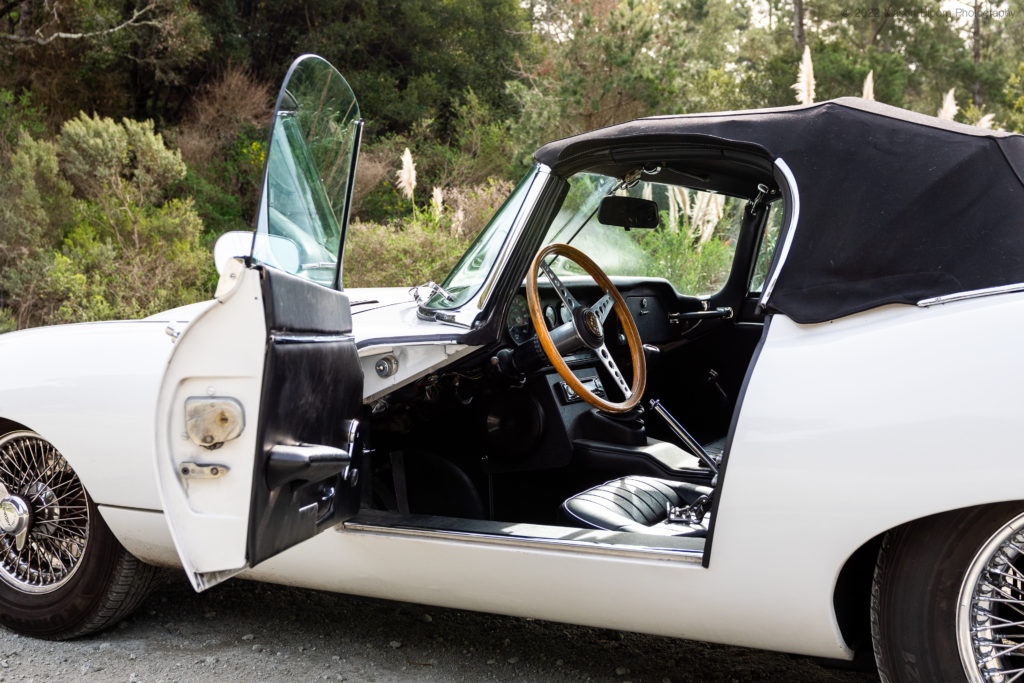 Non-enthusiasts, however, may take issue with the hot and loud cabin and some may find the occasional exhaust fumes to be unpleasant. But given the classic stature of the E Type one could argue these things actually add to the experience. I'd actually go so far as to say that experiencing the cabin first-hand was magical. The cabin contradicts itself in certain ways but for an enthusiast like myself, I couldn't get enough.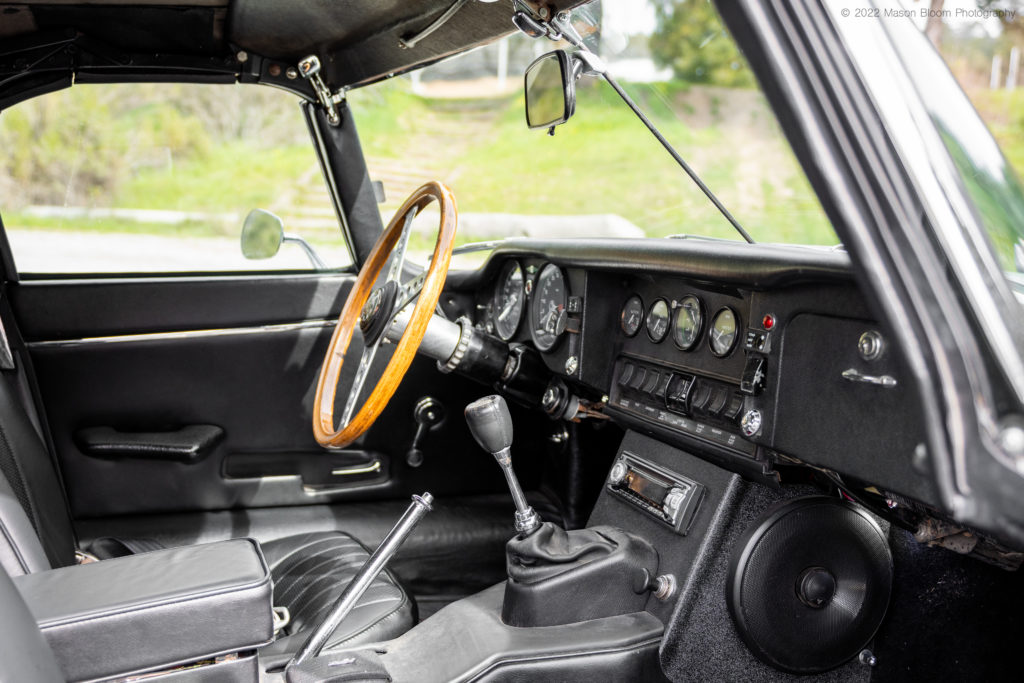 Putting the "sports" in sports car
Don't let this Jaguar's age fool you, it's still very quick and very much a true sports car. The E Type was a benchmark performance car during its era and its performance still holds up superbly today. The 1970 E Type utilizes a 4.2-liter inline six producing a considerable 240 horsepower and 263 pounds/feet of torque at 5,500 RPM — that output is more than what's offered by a surprising amount of today's new cars!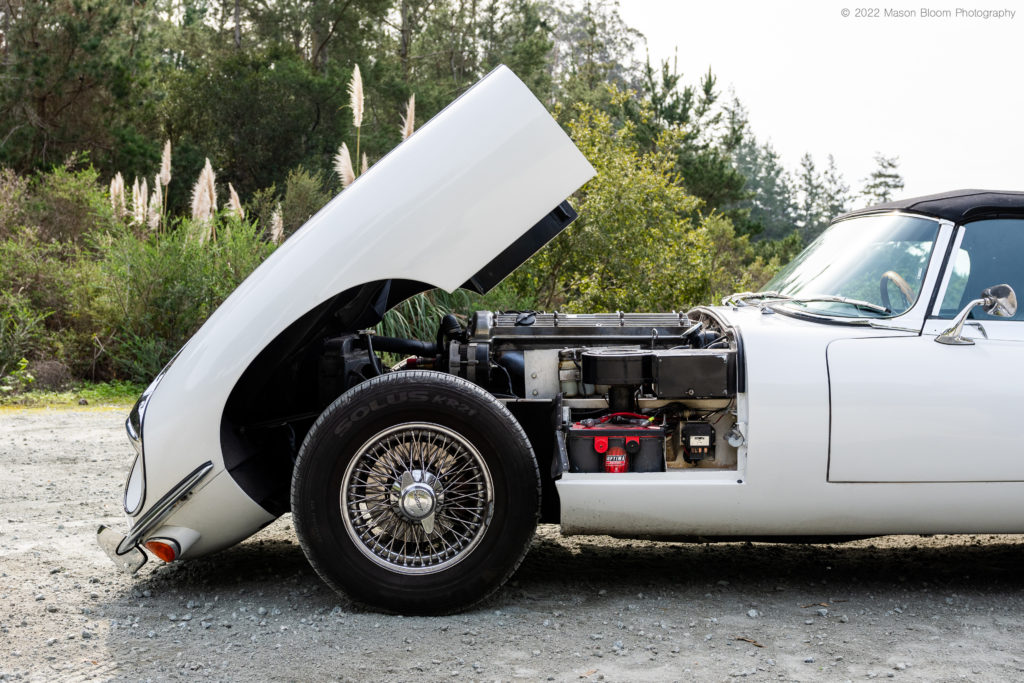 All that power mated to a fully-synchronized four speed manual nets a seven second 0-60 run. That may not sound like anything special as you read this, but in person it is fast. Let's also not fail to mention the sound sensation. The throatiness of the engine is otherworldly; there are very few cars new or old that can replicate it!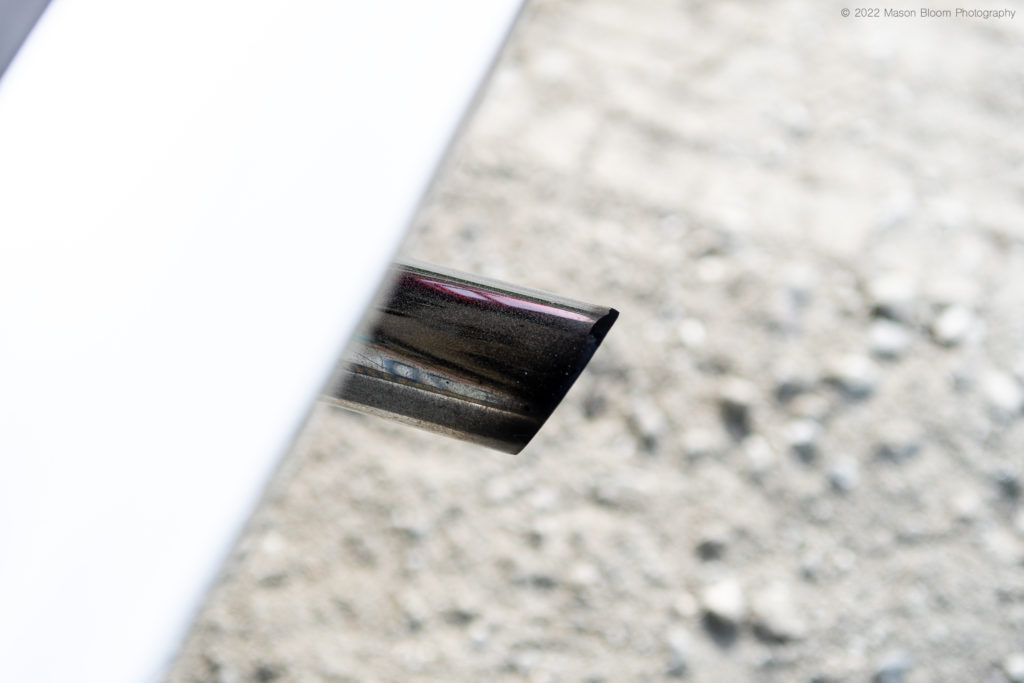 Difficult in the twisties
For our road test, we took the E Type out on Highway 1: the iconic roadway that hugs California's coastline and offers a variety of terrains. I was looking to see the E Type's acceleration along with general road handling given that it would be the most "mature" vehicle I've reviewed. Coming into the road test I was well aware that older cars, especially ones with gigantic hoods and less-than-ideal weight distribution, aren't optimal performers on winding roads. Its owner added to that by letting me know that the E Type's steering and clutch are particularly heavy, despite weighing in at a relatively light 3,090 pounds. It was no surprise that twisty roads offered a bit of a challenge for the E Type, but not any more than what similar 1970's performance car would experience.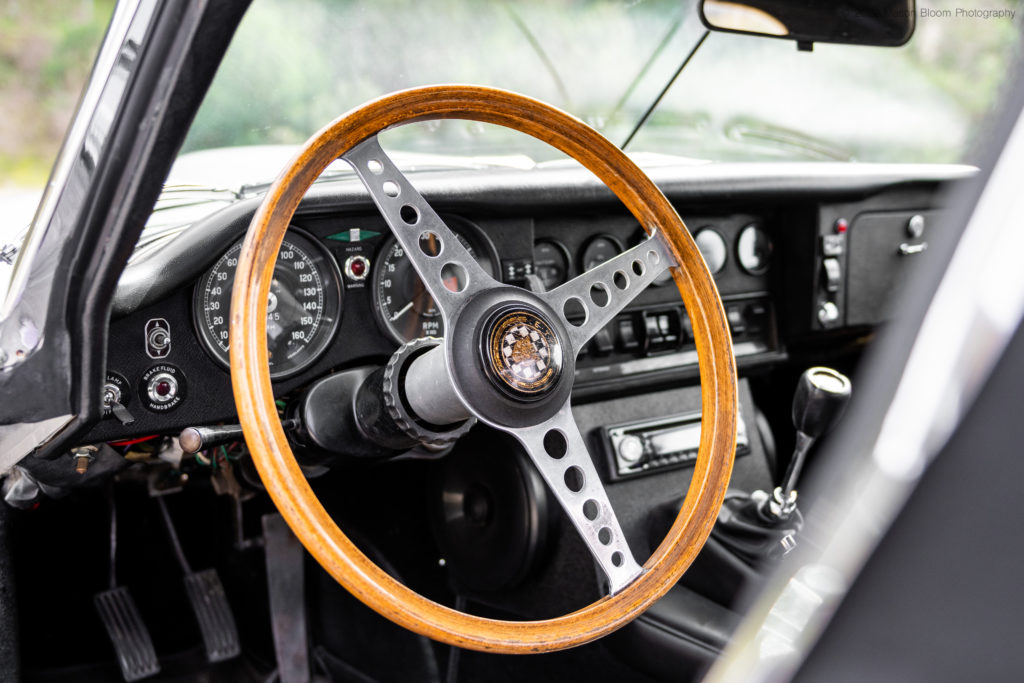 Nevertheless, not every road is shaped like the Stelvio Pass, and the E Type was very competent on straight roads. Its acceleration was, in a word, breathtaking. Entering Highway 1 from a slightly downhill onramp I was first pushed back into my plush leather seat, hitting almost 80 miles per hour in third gear while the E Type's engine roared. Now that was a freeway entrance I will always remember. As we settled into our cruising speed, I noticed that road noise was minimal at consistent speeds proving the E Type to be a solid grand tourer.
Practicality is in the eye of the beholder
Practicality is a must for any car, British roadsters included. Everybody views practicality differently so I've narrowed it down to cargo room, fuel economy, and reliability.
Storage space in the E Type is unsurprisingly limited. While the cabin is roomy, you don't find the luggage space behind the seats or under the rear window as you have in many modern sports cars. That leaves the trunk for your briefcase, a set of golf clubs, or a suitcase or two. The E Type is ideal for a weekend trip to the wine country or a day at the golf course, but if you are looking to carry home a massive haul from Costco you'd be disappointed.
You wouldn't buy an E Type for perfect fuel efficiency either. It's not appalling relatively speaking, coming in at 14 miles per gallon. While this pales in comparison to the majority of today's vehicles, the average for cars in the 1970s was 12 mpg. This makes the E Type almost efficient! With 16.6 gallons of fuel capacity, the E Type can travel a reasonable 238 miles on a single tank, which was sufficient 50 years ago.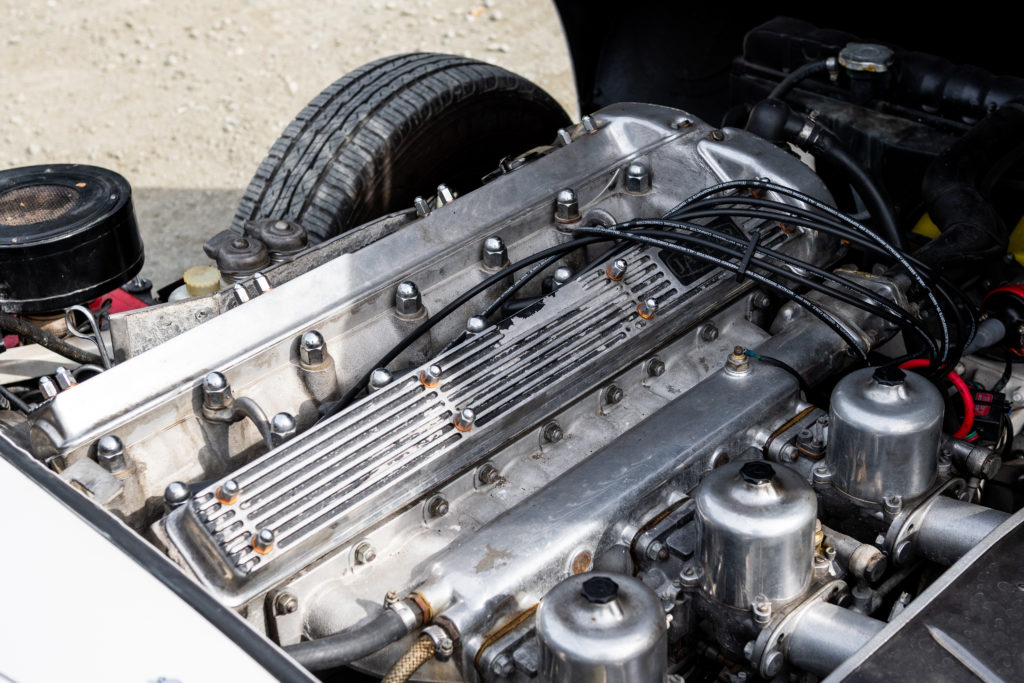 Overall reliability was one of the biggest surprises of the E Type. Its owner told me that it's only broken down once in his 20+ years of ownership. Once! That's very un-British of it. The Series I E Type was plagued with less than good reliability, largely due in part to overheating issues. The Series II fixed that issue with a larger grille and twin cooling fans.
Is this the greatest sports car… ever?
Possibly. Quite possibly.
The Jaguar E Type is fantastic all around, and holds up marvelously compared to many modern sports cars. Unlike many of its classic sports counterparts, the 1970 E Type is exceptionally reliable and not that much of a challenge to maintain. You can easily put 100,000+ miles on it. Its performance is incredibly solid, regardless of whether you factor in its age. Considering how iconic it's become, how good it looks, and how usable it is, I think it's safe to say the Series II E Type Roadster may very well be the finest sports car of all time.
***
But wait, there's more!
I'd like to thank Steve Patchel, the owner of this E Type and a very good friend of ours, for lending his car to make this review happen. I had a fantastic time and one of the best car experiences ever!