In the mid-1960s, Ferrari was in a pinch. The FIA had just created new rules that said any engines used in F2 cars needed to have at most six cylinders, be derived from a production engine, and be homologated in the GT class by having at least 500 examples of road-going cars equipped with the engine within 12 months. For a small manufacturer like Ferrari, that was next to impossible so they needed someone from the outside. Enter Fiat. On the first of March, 1965, an agreement was made public that Fiat would create 500 engines and put them in what would become the Fiat Dino, named after Enzo's son who created the concept of the eponymous V6 engine.
The Dino was introduced in 1966 as a 2-seater Spider Convertible and a 2+2 Coupe with a 2.0L all-aluminum quad-cam V6, both of which were produced until 1969 when a 2.4L iron-block version was announced. Only 1,163 2.0L V6 Dino Spiders were produced between 1966 and 1969, making them one of Fiat's rarest cars. For every Fiat Dino, there are 3 Ferrari Dinos that were built. And I just so happened to see one.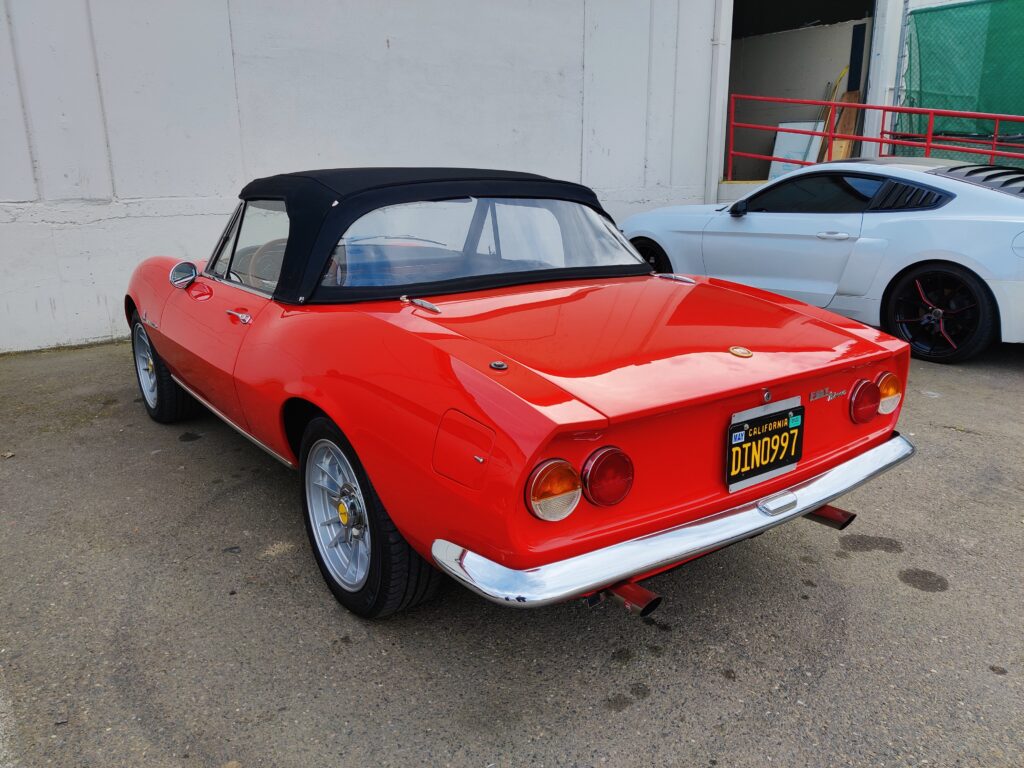 The story for me starts in September of last year when Guy brought his 1968 Fiat Dino Spider #997 to a Hagerty Cars & Coffee that the museum was hosting. I was immediately struck by its looks and I had to know more. A few emails and six months later, Guy was back at the museum with the Dino and a story to unpack.
Guy got the car in May of 2013 thanks to Stewart, his mechanic at the local Stewart's Automotive who helps maintain his other cars. The father of the shop manager, Matt McCormick, makes a living selling highly detailed miniature model cars and flipping full-size cars on the side. Matt's dad came upon this Fiat being sold out of Portland by Bruce Canepa's brother, Mike Canepa.

Despite being in driver-quality condition with dents and other flaws scattered throughout, he bought the car with the intention of fixing it up and flipping it. When Matt laid eyes upon the car after his dad brought it home, he knew it was something Guy would be interested so he introduced the Dino to him. It was love at first sight and the money practically flew out of his pocket. The Dino thus had a new owner.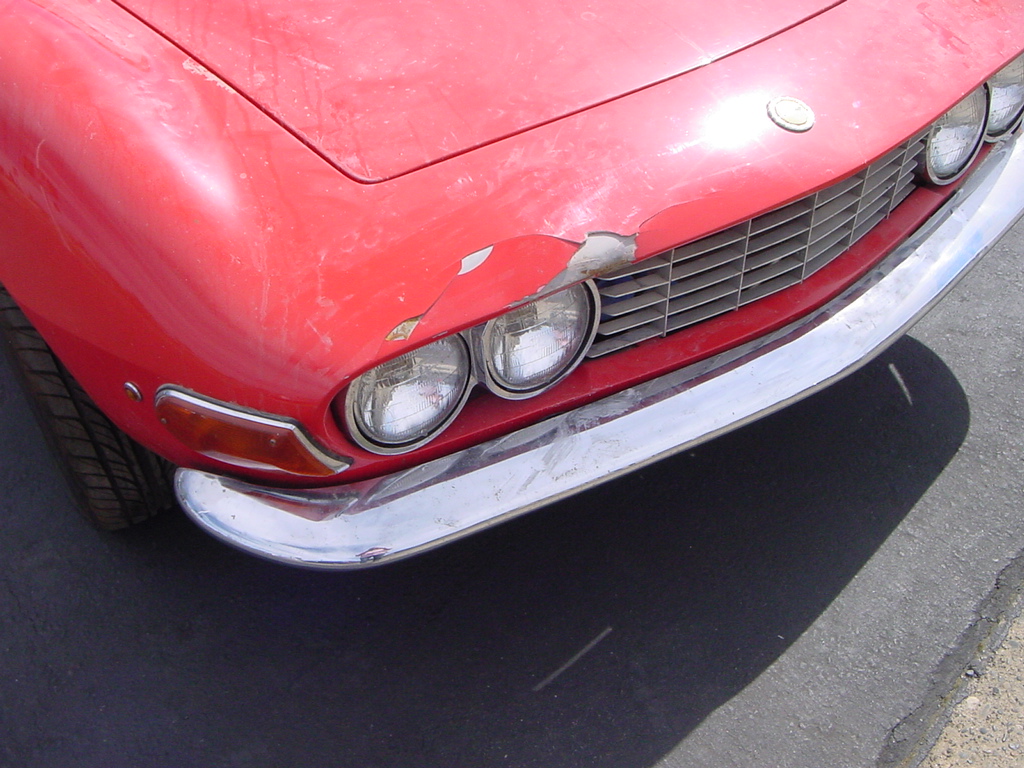 Guy's history with cars and Fiats specifically extends back to his Santa Cruz high school days when he worked as a Fiat mechanic in the evenings and wandered the Canepa exotic car lot after hours with his friends. That eventually transpired into buying his own 1967 Fiat Abarth 850 Spider for around $3,000 that he restored and brought to Davis with him for college. During this time, stories about a Ferrari-sponsored Fiat dubbed the Dino kept making their way to Guy's ears and filled him with intrigue. It was produced in such low numbers though that there was no way he could get his hands on one so all he could do was dream and keep enjoying his 850. Eventually, that 850 was sold for $5,000 as he needed money for college (I know that feeling) but his mind remained stuck on the Fiat Dino that he had heard about while he owned his 850.
So in a way, owning this Dino is a reward to his high school self that yearned for even the slightest chance to lay a finger on one. He fulfilled the dream of owning his dream car, which is something that is atop every car enthusiast's bucket list.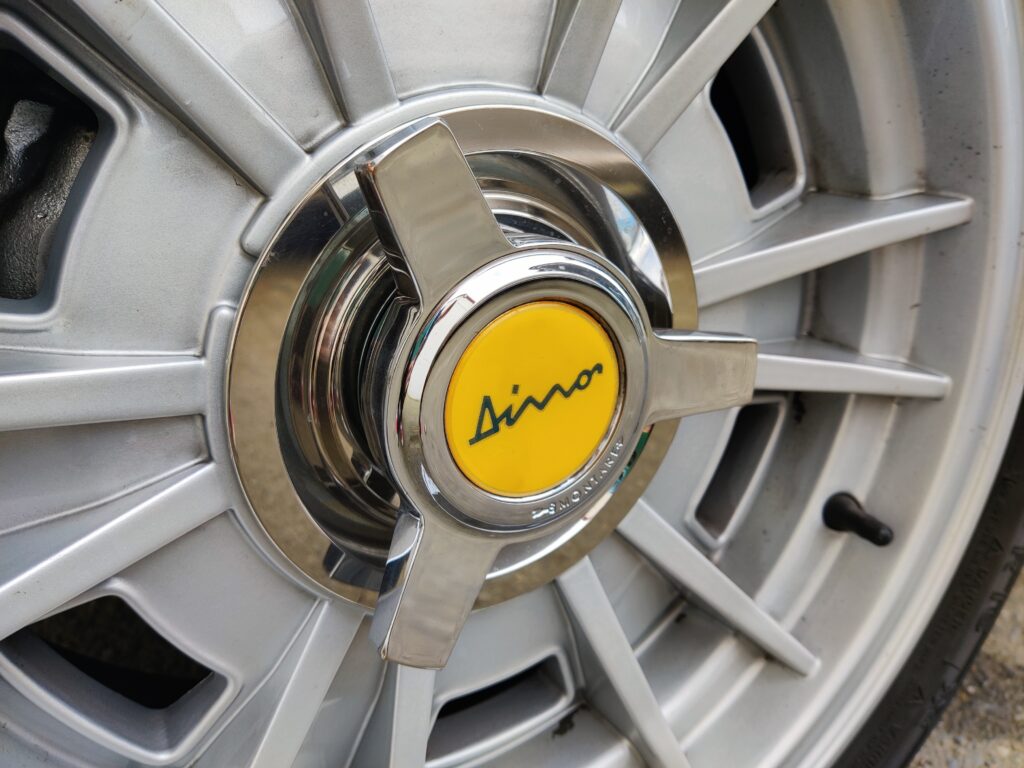 "I know people like to relive their youth, but I'm exceeding it by fulfilling my dream," Guy said.
After restoring his beloved Dino eight years and 987 miles ago, Guy swapped out (but retained) the original transmission for a later-style ZF unit with a taller fifth gear and a longer final drive ratio to build the ultimate high-revving canyon warrior. Nowadays he drives the car for his own enjoyment and despite winning in its class at the Concours at Serrano immediately after its restoration, he hardly takes it to any car shows. He isn't interested in other people's attention or thoughts about the car; he just wants to be absorbed by the driving experience it was built to offer. The car will stay with him until he dies and since he was no children, he is unsure of what will happen with it afterward.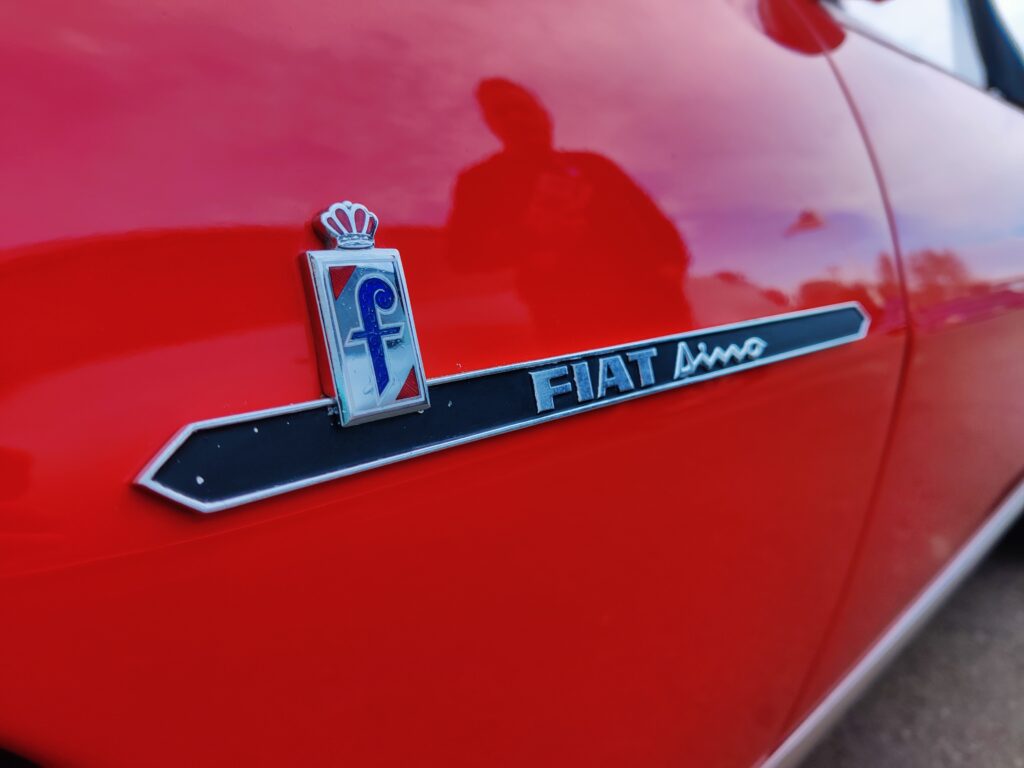 But hey, having no kids is one of the reasons he can afford it.