Qualifying for the Mobil1 Twelve Hours of Sebring took place earlier today and when it came to the Acura's in the field, Wayne Taylor Racing was on top.
Ricky Taylor took the #10 Wayne Taylor Racing Acura ARX-05 DPi to the third spot for the 70th running of the legendary endurance sports car contest. "We're really happy with qualifying. Coming into today, we weren't sure what to expect, it's much hotter today and we've focused on making the car work well when it gets cool tomorrow night, towards the end of the race," Ricky stated. "To be third, right in the midst of the competition, we're pretty optimistic about the race. The past couple of years have proven this is a race of attrition. With 52 cars out there, it's going to be a race of survival. We just need to be in good shape for the final two hours tomorrow night." Ricky will be joined by co-drivers Filipe Albuquerque and Will Stevens.
In the #60 Mike Shank Racing Acura ARX-05 DPi, Tom Blomqvist raced to the sixth fastest qualifying lap. He will be sharing the car with co-drivers Oliver Jarvis and Stoffel Vandoorne. If you remember, at the Rolex 24 at Daytona, the Acura's dominated the final hours with Mike Shank Racing and defending race winners Wayne Taylor Racing battling to the end in a 1-2 finish in their ARX-05 prototypes.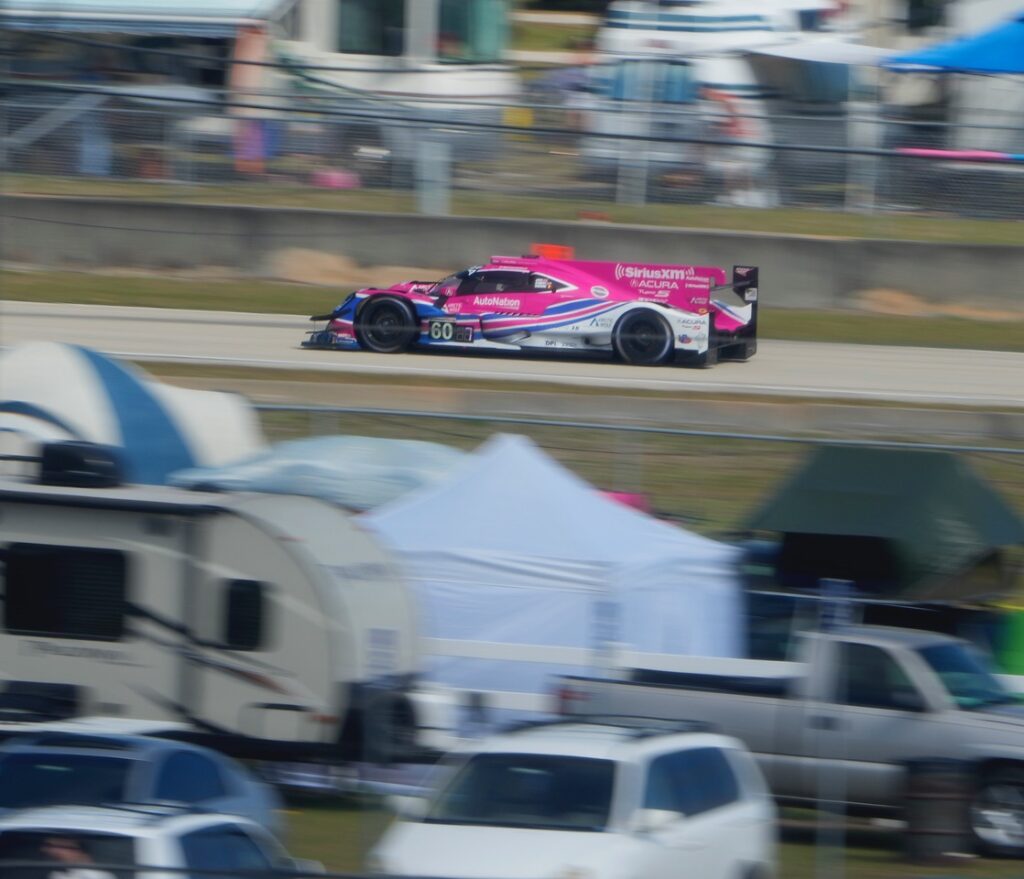 In the production based GTD classes, the Acura NSX GT3 Evo22 is making it's GTD Pro debut this weekend. Kyle Marcelli took the Racers Edge Motorsports #93 to the ninth spot in qualifying and will be sharing the car with co-drivers Tom Long and HPD Academy graduate Ashton Harrison-Henry, who is making her WeatherTech series debut at Sebring.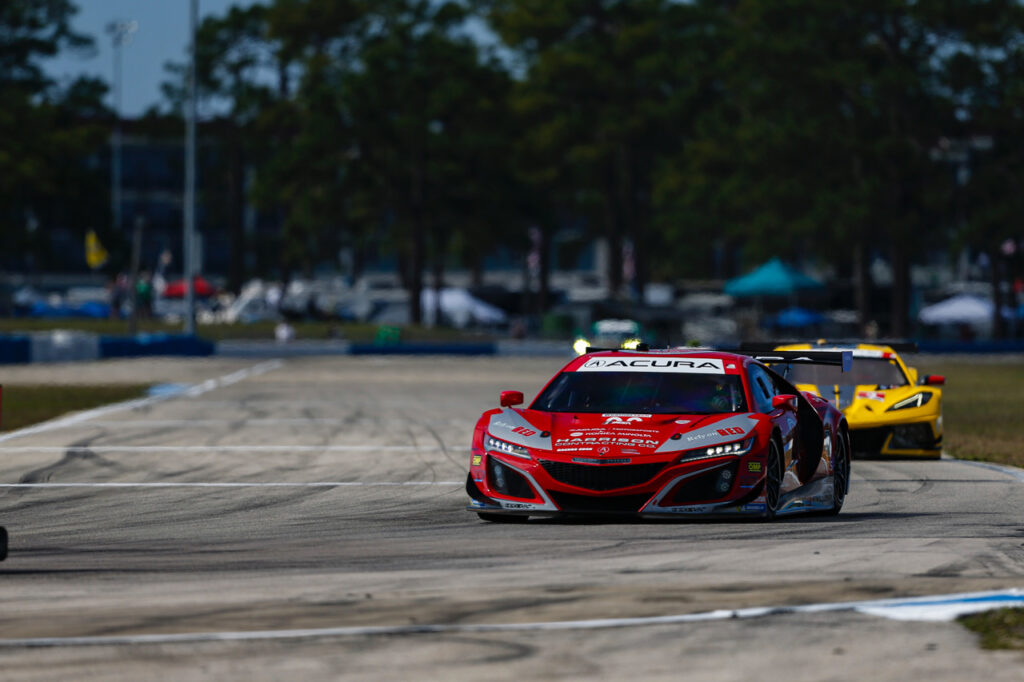 Over in GTD, Till Bechtolsheimer drove the #66 Gradient Racing NSX GT3 Evo22 to the tenth spot in class. He will be sharing the car with co-drivers Mario Farnbacher and Kyffin Simpson, another HPD Academy graduate.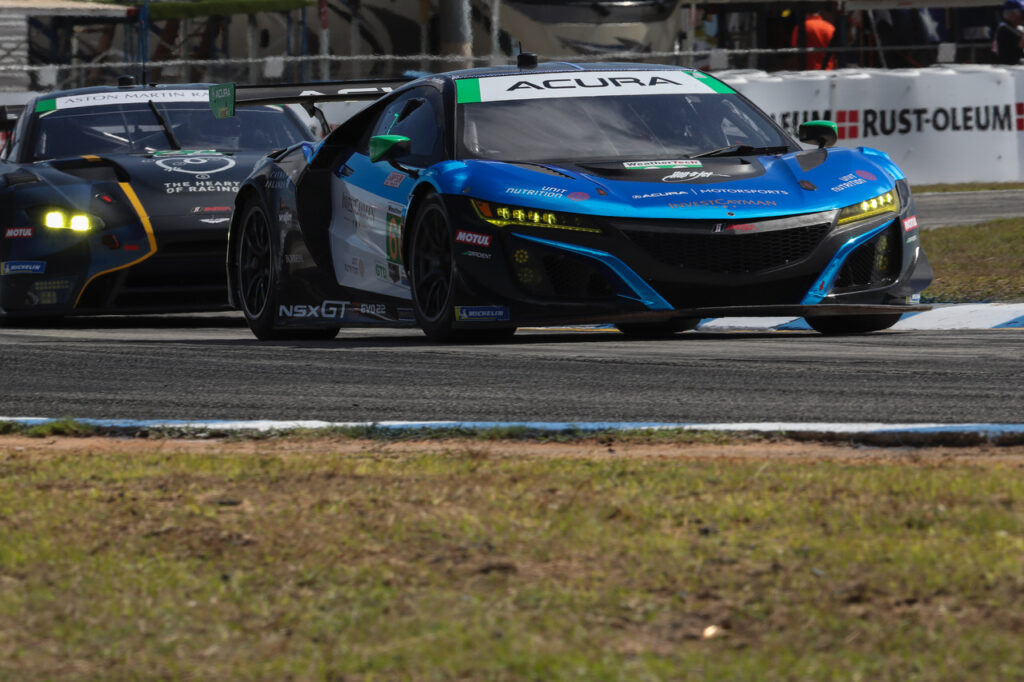 It's interesting to note that following the 1-2 finish at Daytona, Acura currently leads the IMSA Manufacturer, Driver and Endurance Cup championships.
To watch this weekend's Mobil1 Twelve Hours of Sebring, Peacock will have flag to flag coverage starting at 10 am ET on Saturday. Coverage is also available on USA starting at 3:30 pm ET and continuing until 10:30 pm ET.
Fans can listen to audio commentary on IMSA.com, RadioLeMans.com and Sirius XM Radio. In-car cameras, IMSA Radio and timing & scoring are available worldwide on IMSA.com and the IMSA mobile app.
For Acura Motorsports content and video links from Sebring, check out their social media, Instagram: (www.instagram.com/hondaracing_hpd), Twitter: (twitter.com/HondaRacing_HPD), Facebook: (www.facebook.com/HondaRacingHPD).