Despite being one of the greatest four-door vehicles ever to grace the production line BMW's flagship 7 Series seems to have fallen our of favor in recent years. BMW has watched competitors such as the Mercedes S Class and Audi A8 generate greater amounts consumer interest prompting a new phase for the full-size 7 Series. Rumors surrounding the next-generation of BMW's flagship dubbed the G70, have been circulating for some six months with early renders and speculation dating back as far as August of 2021. After months of teasing, spy shots, and artists' renders, BMW has finally and officially launched the next-generation 7 Series and i7 electric counterpart.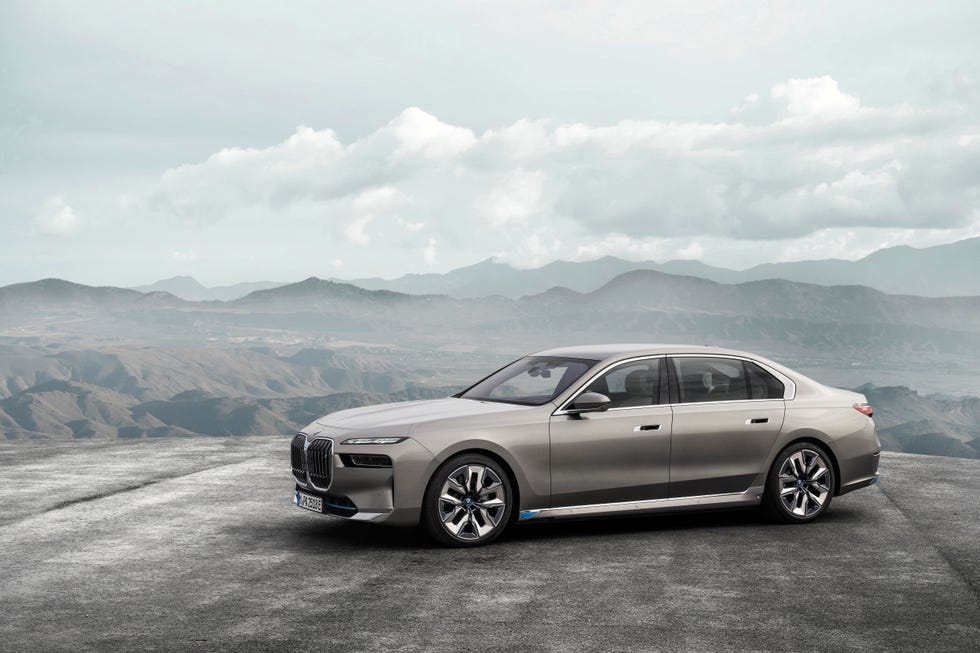 The German automaker has debuted an array of 7 Series trim levels with both gas and electric power. Internal-combustion-engine-powered 7 Series models come equipped with a 3.0-liter inline-six or a 536-horsepower, 4.4-liter V8 depending on the trim level. The 740i and plug-in-hybrid 750e receive the former, while the current top-tier 760i gets the latter. BMW has promised a 600+ horsepower 7 Series sporting the M badge without a V12 as its crown jewel. Both engines available are paired with a 48-volt hybrid system.
BMW also has you covered if you want to go electric. The all-electric i7 xDrive60 utilizes a 101.7 kWh battery capable of an estimated 300 miles of range, and two motors that achieve an output of 536 hp and 549 lb-ft of torque combined. The i7 is expected to be the most popular of the 7 Series trims at its launch.
The designs for both gas and electric are no doubt.. subjective. BMW has joined the split-headlight trend, and has enlarged the front kidney grille for a more imposing appearance. Two large air ducts are positioned below the headlights allowing for increased airflow to the engine. The rear's styling contrasts that of the front by ending abruptly and featuring long, thin taillights and a shortened trunk.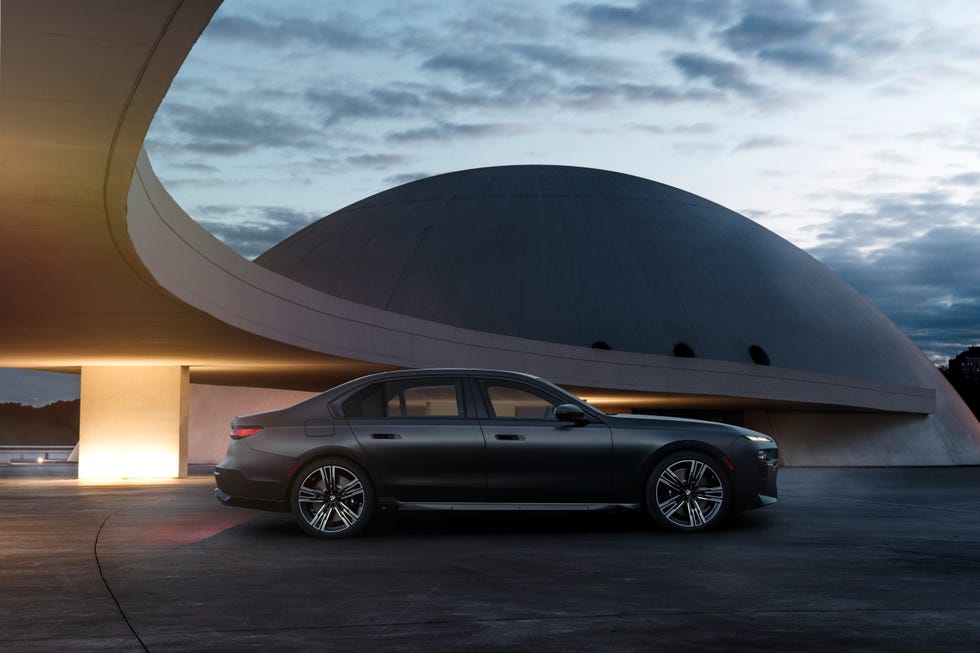 BMW clearly believes it's what's inside that counts as evidenced by the new 7 Series' cabin which has been modernized from head to toe. A 12.3-inch gauge cluster and a 14.9-inch infotainment screen reside up front, and rear passengers can opt in for a 31-inch, 8K "theater screen" for $4,750. The screen gives users the ability to stream videos from Amazon or Netflix, listen to music, and even play games. Most buttons have been eliminated in favor of displays. The 7 Series' revised center console has only a handful of physical buttons to control drive mode settings and interior comfort. Reclining seats are another option if you choose the Executive Lounge package for maximum comfort. This gives users more control over seat functions as well as providing more leg room for those in the back seats.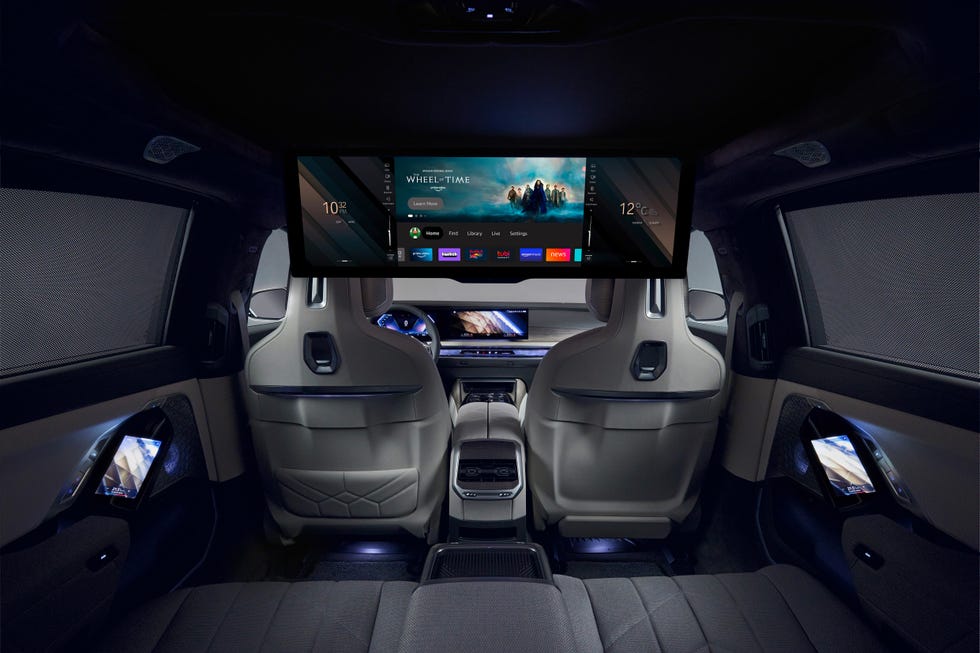 The G70 7 Series will find their way to U.S. dealerships starting around November of 2022; pricing begins at $94,295 for the entry level 740i and $114,595 for the 760i xDrive. The electric i7 is priced the highest, starting at $120,295. Pricing for the mid-range, hybrid 750e has not been announced as of publication.