This weekend the SRO Fanatec World Challenge America raced in to New Orleans and the Racers Edge Motorsports Acura NSX GT3 Evo22 had one heck of a weekend.
Ashton Harrison started the first qualifying session of the weekend very strong, achieving the Pro/Am pole position with a lead of 0.006 seconds. Ashton continued her strong performance into Saturday's race. She spent the first half of the race in a close battle with Chandler Hull, taking second in Pro/Am and fifth overall, before pulling into the pits.
Teammate Mario Farnbacher then took over for the second half of the race, close behind Bill Auberlen and they narrowly avoided a collision between Robby Foley and Loris Spinelli, which sent Foley into the gravel trap. When they safety car pulled off Mario very nearly grabbed first place after overtaking Auberlen, but was simultaneously overtaken by Colin Braun, keeping Racers Edge Motorsports in and giving them a second place finish in Pro/Am.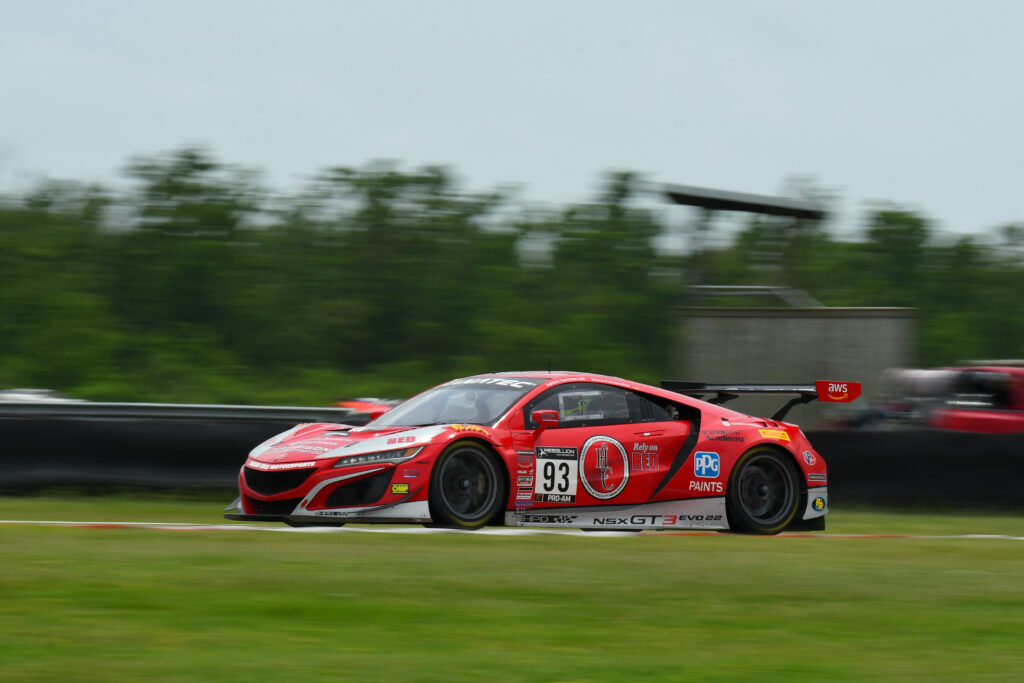 Acura teammates, RealTime Racing and their NSX GT3 Evo22, started Saturday's race in sixteenth but Erin Vogel quickly made up six positions overall and managed to reach sixth in Pro/Am during her stint. Teammate Michael Cooper took the wheel for the last third of the race and gained another position, giving them a fifth place finish in Pro/Am.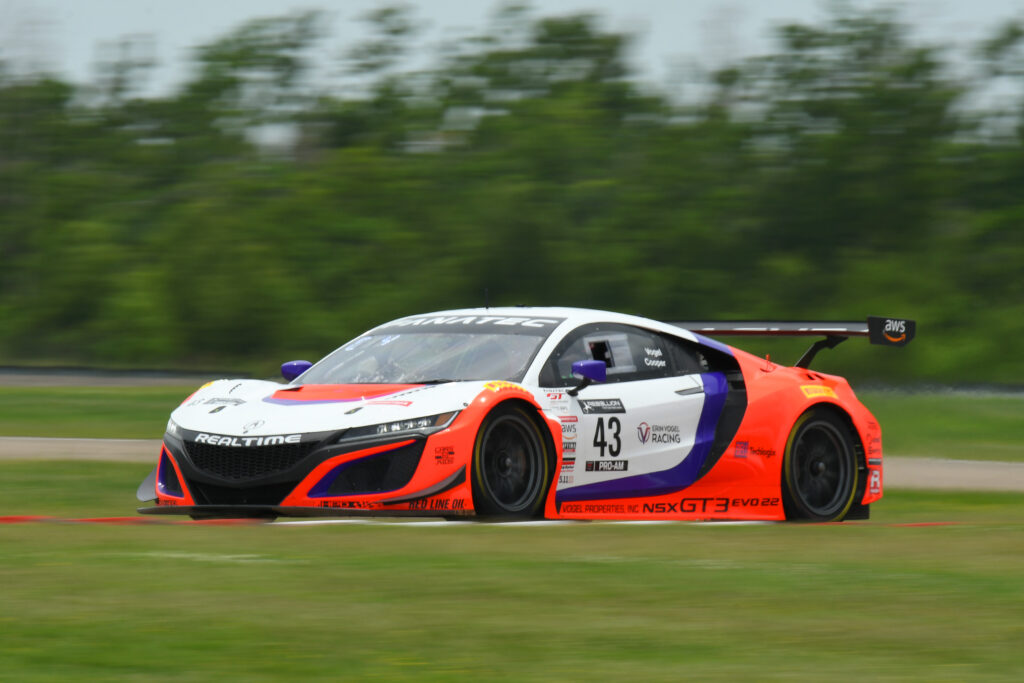 At the start of Sunday's race Mario was in his element. Starting fifth overall in the rainy conditions, he reached second overall and first in Pro/Am in the first three minutes. Careful and consistent driving from Mario helped him maintain the lead and put Ashton as the overall leader after the driver change with the previous leading team, US Racetronics, experiencing pit troubles. Ultimately, Racers Edge Motorsports finished second overall and first in Pro/Am.
"Usually, using slicks in the rain is where you can make a difference, and I think that was our advantage in the beginning, where we could sneak around some people, and we did." Mario said. "In the end, we just saved the tires all the way around the stint and were consistent with no mistakes. I think the key was to bring [Harrison] the car in a good position. She did a really good job, and the crew did an amazing pit stop. Really proud of this."
"I had a great time. My team is incredible, [Farnbacher] does an amazing job every time he's in the car, and our pit stops are perfect." Ashton said after Sunday's race, "When Jim, our engineer, came over the radio and said, 'You're leading,' I didn't even know we were in the lead, so it was a really cool moment overall."
#43 Erin Vogel and Michael Cooper in the RealTime Racing NSX GT3 Evo22 finished Sunday's race in eighth in Pro/Am.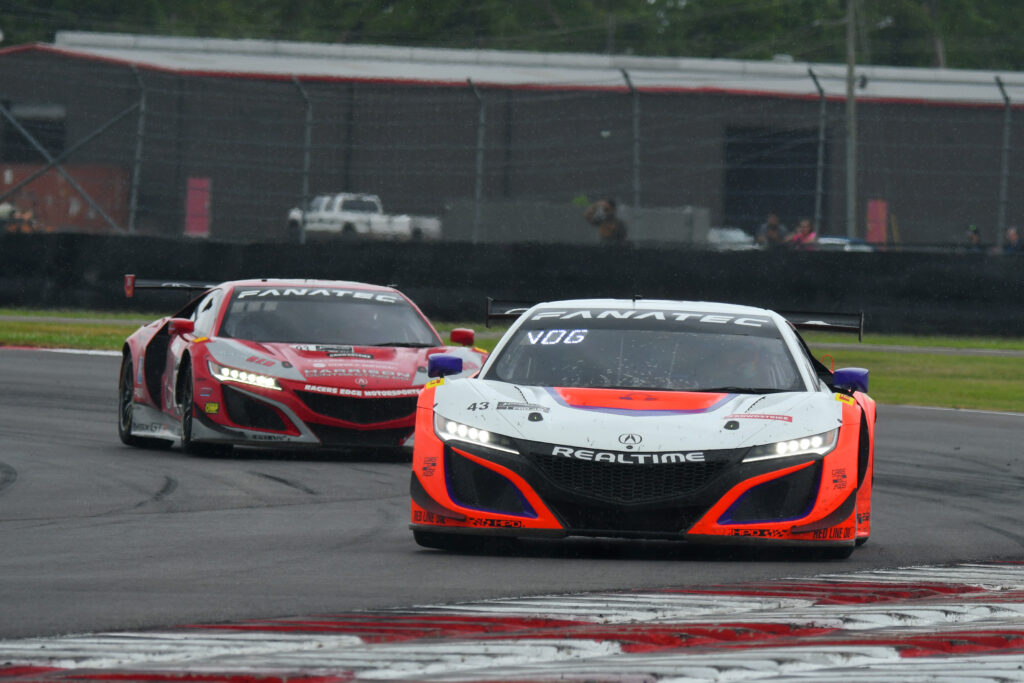 Next up on the schedule for the Acura teams is VIR, Virginia International Raceway, in southern Virginia for rounds 5 and 6 of the Fanatec GT World Challenge powered by AWS, June 17th – 19th.