One of Germany's oldest and most diverse race tracks, Hockenheimring, has been the host of nearly everything from Formula 1 to NASCAR. in its 90 years of existence. To celebrate Hockenheimring's 90th birthday, Porsche has unveiled a special "Hockenheimring Edition" of its mid-level Taycan GTS electric sedan.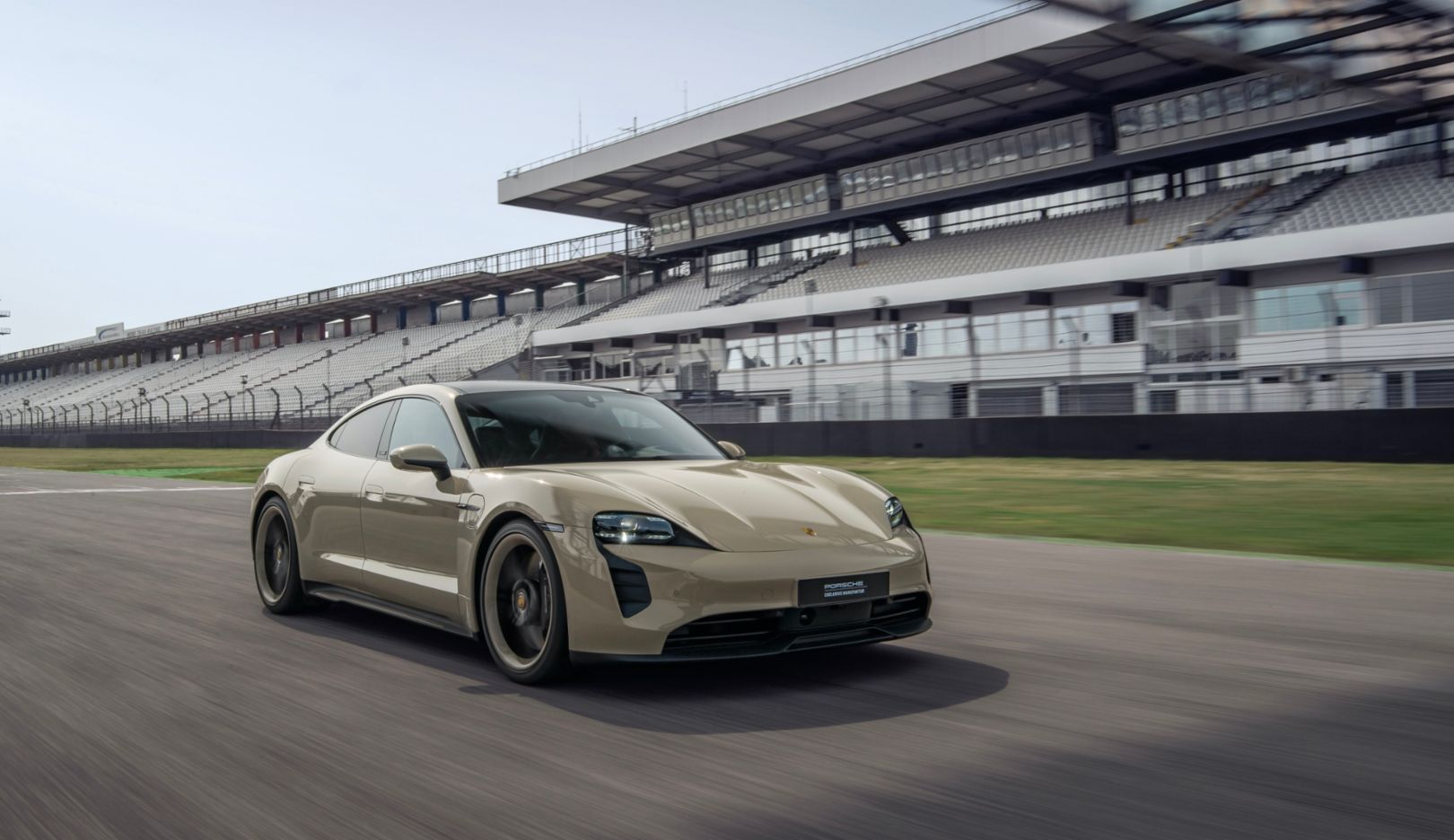 The Taycan GTS Hockenheimring Edition is an appearance package only meaning its 590 horsepower and 3.5-second sprint to 60 miles per hour remain unchanged. That said, the Hockenheimring Edition is a looker boasting a Stone Grey paint job and 21-inch Mission E wheels with a body-colored outer rim and slightly darker Bronzite spokes and center caps. Bronzite trim also coats the rear diffuser inlay, Taycan GTS rear badging, and the side sills. Badging on the B-pillars read "90 Hockenheimring Edition" and feature the famous circuit's outline.
"With this exclusive special edition, we are not only delighting fans of our all-electric sports car, but also highlighting our attachment to the Hockenheimring," commented Alexander Pollich, Chairman of the Executive Board of Porsche.
Opening the Taycan GTS Hockenheimring Edition's doors unveil a surplus of Hockenheimring badging. Under-door puddle lights display an outline of the circuit, as does the center armrest which also has a "90 Hockenheimring Edition" logo. Even the car key has the circuit's design painted on it.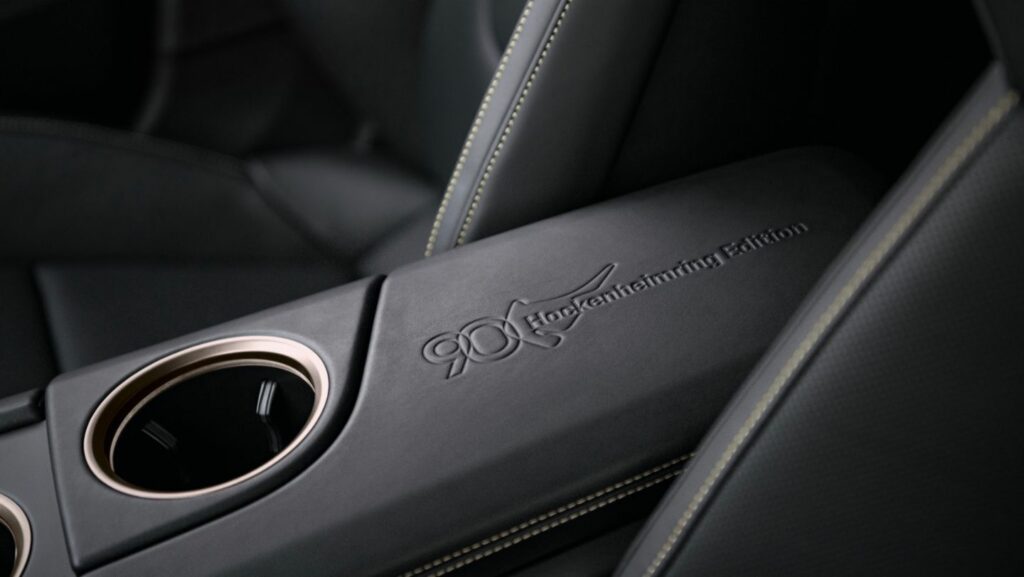 The interior doesn't get the same Stone Grey treatment. Serving in its place is black and Island Green color pallete highlighted by Island Green leather stitching on the seats, steering wheel, and leather key cover. Island Green also can be found on the floor mats and the 12-o'clock steering wheel marker; Paldao wood trim rounds out the interior look. Porsche says the color combination is "a first in the Taycan model series" and won't make another appearance on anything but Hockenheimring models.
Pricing is yet to be revealed, and Porsche will not sell this special edition Taycan GTS outside of Germany and a handful of "selected European markets," so don't expect to see Hockenheimring Taycans across the pond anytime soon.