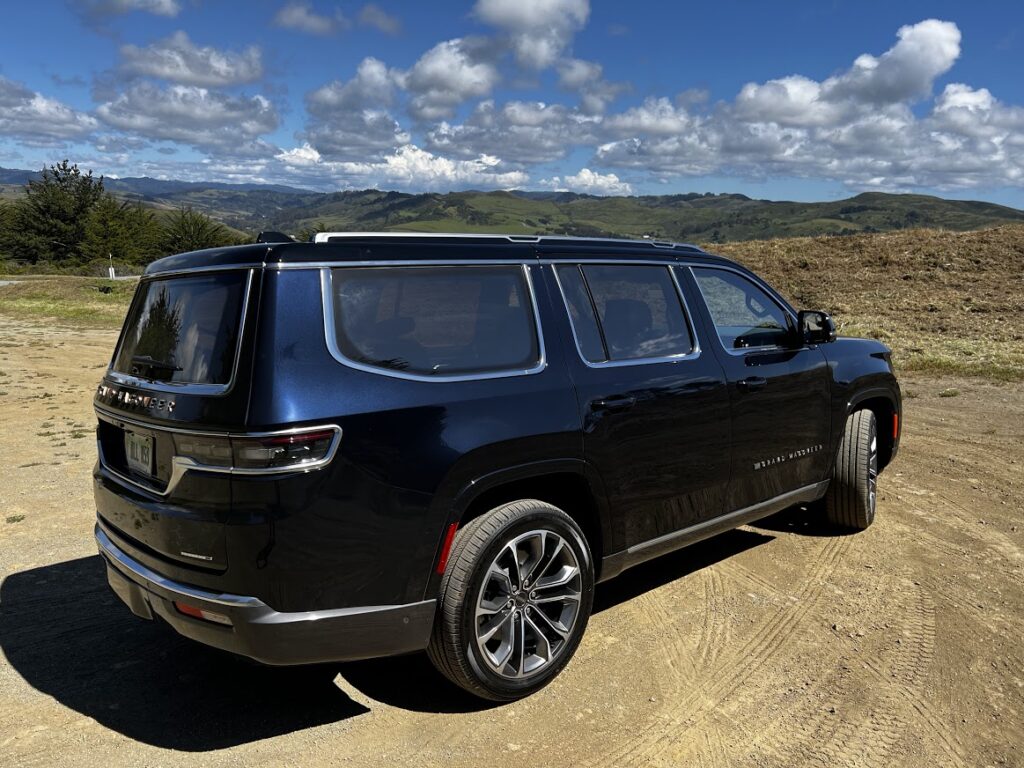 The other day my wife decided it was time to look for a replacement for our Toyota Sienna minivan. Look is the keyword in this review; there is plenty of looking and less buying occurring right now. It's not that we don't like the 'Swagger Wagon,' or that it's become a lemon, or even that it has been completely destroyed by our children. It's time to replace it because the kids are old enough to open their own doors, buckle their own seats, and generally not make a pigsty of the back seats. (The amount of stale French fries dropped on the floor by the children might be less, but I am also convinced once free to roam the floor, they mate and reproduce.) The days of toddler fingerprint smudges on the windows and apple sauce stains—on most surfaces including the headliner, which has permanent speckled stains—have come to a close.
We're a 'big kid family' now and by gosh darn we will be demanding big kid toys. Jeep must have heard those words because the 2022 Grand Wagoneer Series III is a big kid toy for a big kid family. At first glance, especially from a rear ¾ shot, you might think it's a Chevrolet Tahoe. You'd be wrong to think this seven-slotted, three-ton, sciatica annihilator has anything to do with the bowtie clan. This is the Stellantis answer to the Tahoe question; it is a three-rowed solution to GM's dominance. Jeep knows the off-road game—and that's always been their game—the Grand Wagoneer shows just how far they're willing to go to capture the on-road crowd.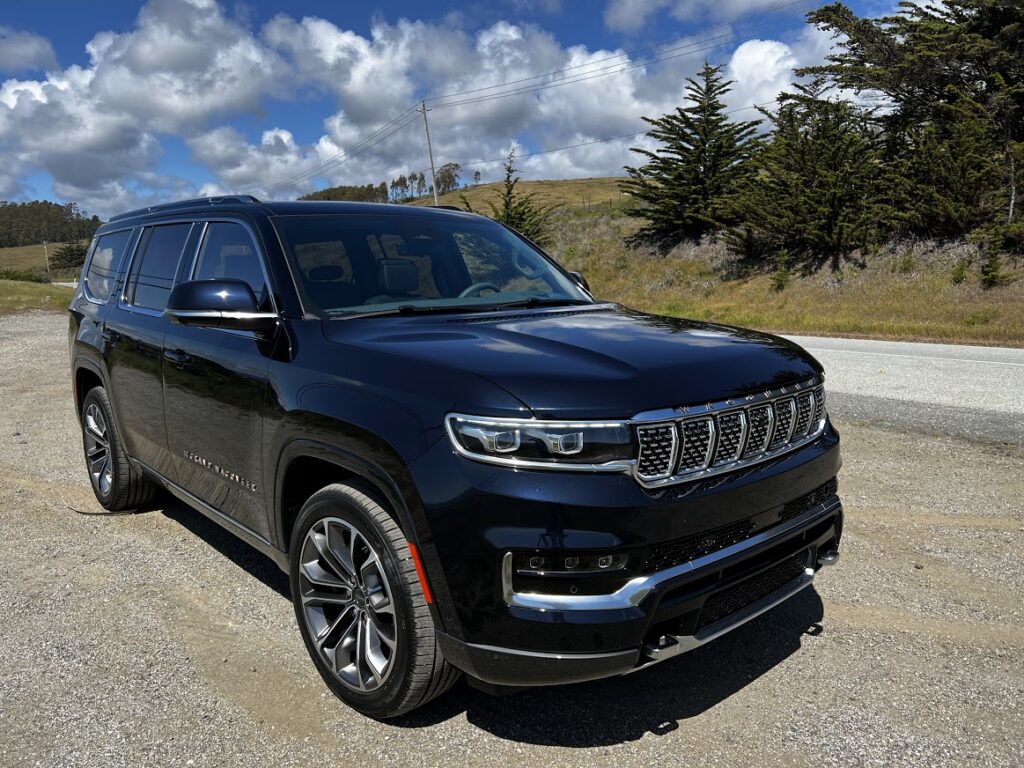 Let's start off under the hood: six-point-four liters of conventional gasoline vee-eight rated at 471 horsepower and 455 lb-ft of torque. That is a lot and at the same time, it isn't when looking at competitors in the $100,000 SUV marketplace. Being that this is no SUV that needs a 707-hp Hellcat motor (although that would be epic), Jeep decided to do the next best thing and map and throttle control this engine to 'Rock and Roll' at all times—I'm not kidding. At any RPM, it felt eager, ready, and willing. There was no lag. All 471 horses felt like they were on the cusp of a stampede. And because this is an SUV at an eyewatering price point, no one will care about the fuel economy.
Inside is where the money was spent because I counted SEVEN screens: a screen for the driver, two in the center console, one on the dash for the front passenger, one behind each front seat for the middle row, and one between the middle row seats. The total of which is over 75 inches of screens. The sum of these screens is larger than most of the owners will have in their living room. This 'truck o' screens' then has twenty-three speakers, all McIntosh, that have 1375 watts and support adaptive 3D surround sound. It has so many speakers, I couldn't even find all of them. The ones that are visible are covered with polished metal screens. It's a sound system that can drown out even the loudest road noise or petulant children. Both of which are much easier on the ears when inundated by Journey's Any Way You Want It.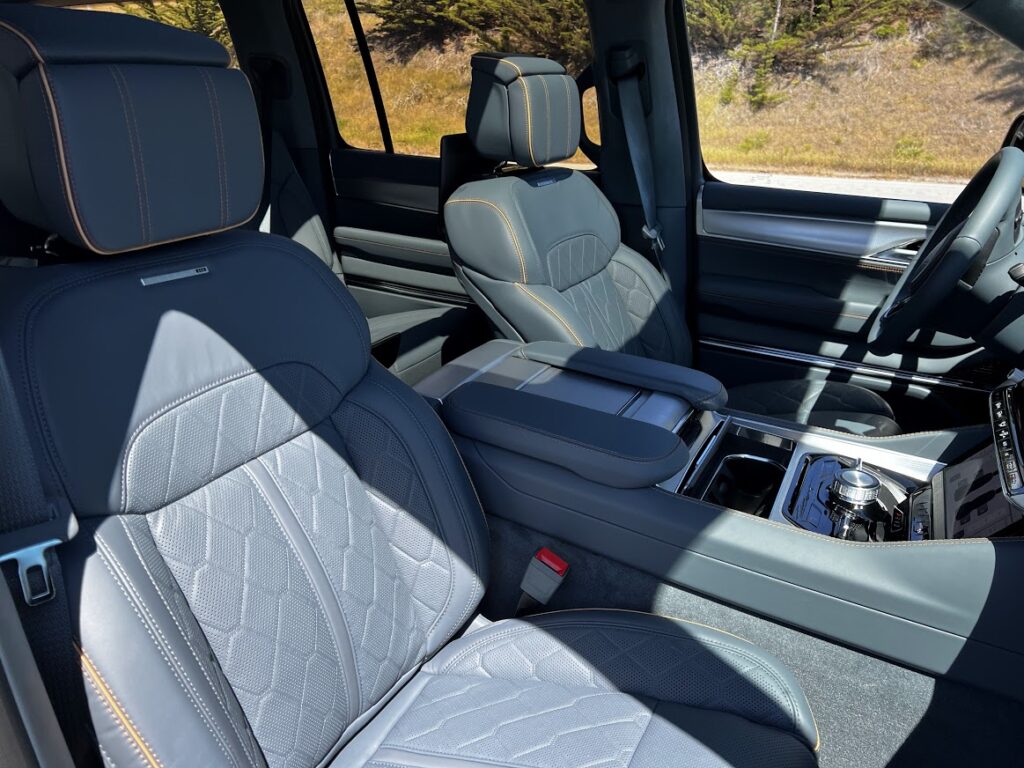 If you're not sold on the giddy-up and sound system there are also massaging seats. If the salesman told me, "You know we trapped a tiny massage therapist in the seats," I'd believe him. The seats don't vibrate like several small unbalanced motors are being rapidly spun between leather and foam. They feel like a tiny elbow is gently pressing forward into your aches and pains. You can control the imprisoned seat masseuse via one of the LCD screens—the bottom screen in the center stack—of which, I preferred the total body zone with the 'rock climb' pattern.
This particular truck was equipped somewhere around $115,000. The Series I starts at $88,640 and can be had with the McIntosh stereo or even a less affordable McIntosh with only 19 speakers (MX950 system vs MX1375 with 23 speakers). If you can afford the price tag, the Series III is the Grand Wagoneer to get. You'll want all the goodies and power because the lane departure will be driving you nuts. It seemed every couple of minutes I was getting a polite 'BUMP-BUMP' in the steering wheel to let me know I was drifting on the white painted line. I'd like to blame the sheer girth of the truck, but really it was the drowsiness from those massaging seats. Keeping a truck between the ditches is just so much easier without those seats.