Precision is key in Formula 1; everything has to be absolutely perfect in order to have a successful race. For Formula 1 World Driver's Championship (WDC) points leader Charles Leclerc, everything wasn't perfect when behind the wheel of three-time WDC Niki Lauda's 1974 Ferrari 312 B3 at the 2022 Monaco Historic Grand Prix. Leclerc spun the priceless Ferrari into a wall when his brakes failed while taking one of the last corners of his hometown racetrack.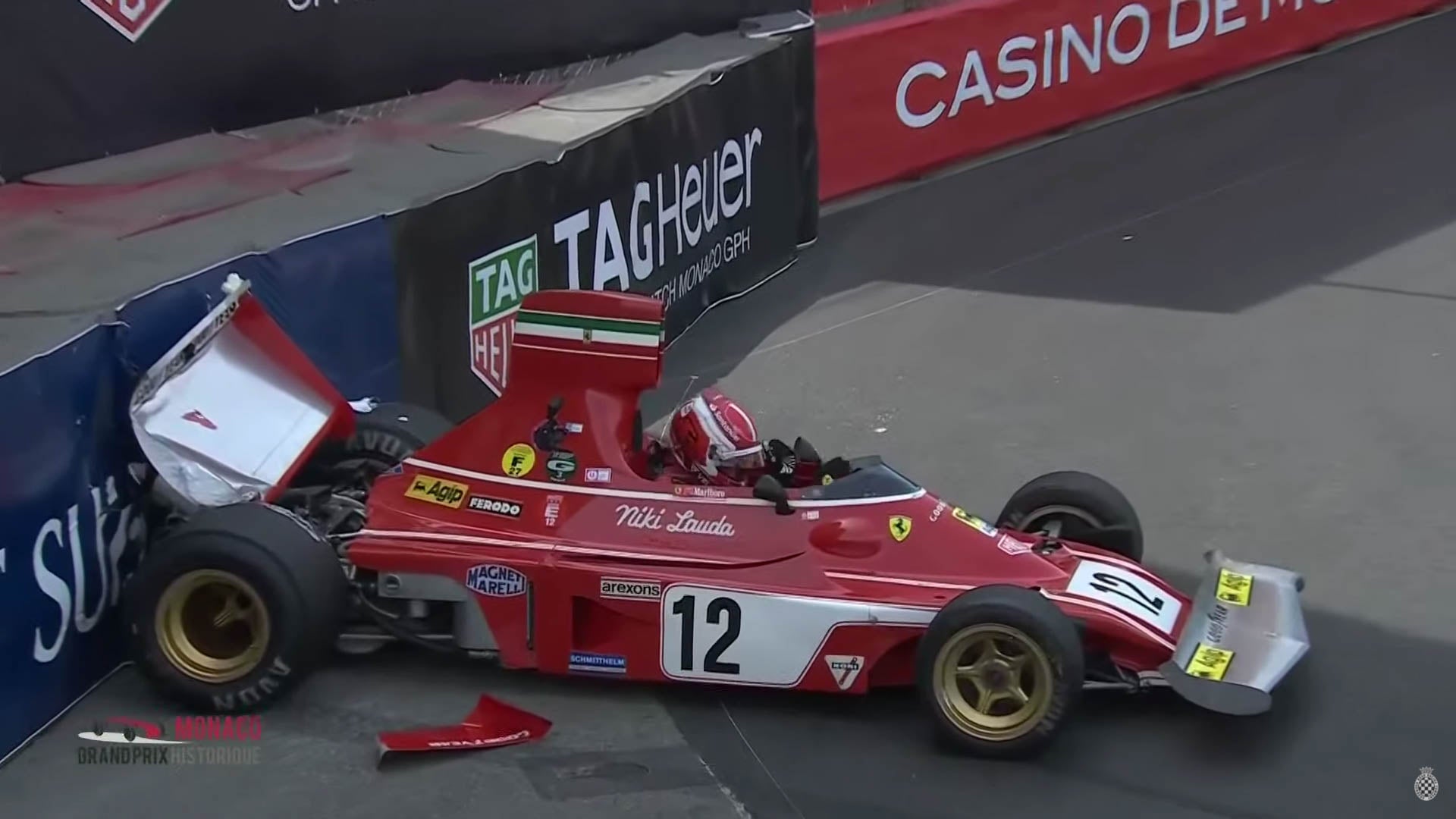 The incident occurred during the first three laps of the event when Leclerc began to push the vehicle to its limits; the brakes ceased to function and the Ferrari's rear made a hard impact with a barrier. The rear of the Ferrari experienced a great deal of damage after the collision… we can only hope it will buff out!
Motorsport.com quoted Leclerc soon after his racing incident, stating he "lost the brakes. I lost the brakes! I braked, the pedal was hard, and it went to the floor… the problem is that I got scared. I arrived normally in the corner."
It's not the first time Leclerc has had to retire at a Grand Prix in Monaco. The driver hasn't completed his home race since 2017, even before his Formula 1 debut in 2018. This year's Formula 1 Monaco Grand Prix is just around the corner. Hopefully we can see a finish this time around.