Aston Martin unveiled the 700+ horsepower DBX707 some three months ago as a faster, more hardcore variant of their luxury DBX SUV. The first of the lighting-quick DBX707s has been produced in Aston Martin's Wales factory.
Aston Martin's Chief Operating Officer had a word on the very first DBX707, saying that "Aston Martin is immensely proud to be manufacturing industry-leading products like DBX707 from a world-class facility in Wales, and we are delighted to see the very first model completed."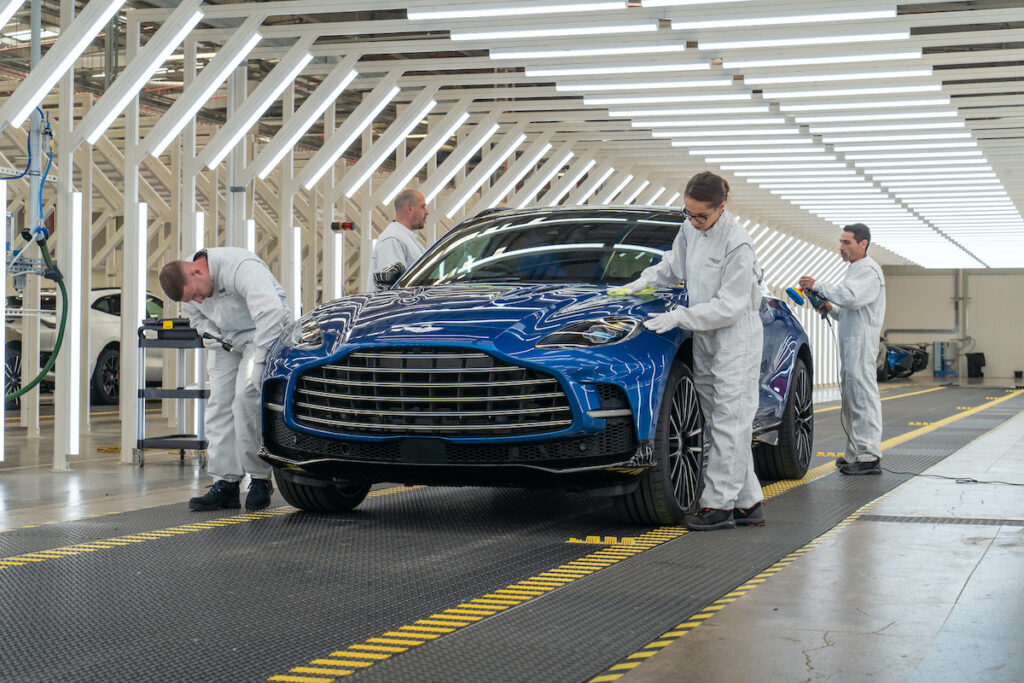 The first production DBX707 is also the first Aston Martin to be hand built in Wales in nearly half a century. Wales' Secretary of State and Parliamentary Under-Secretary of State for Wales were present for the finishing of the vehicle. This blue-on-blue DBX707 will be meeting its owner for the first time soon; judging by its $239,086 base tag, the first production DBX707 may very well cost upwards of $300,000.
What makes the DBX707 this expensive is largely due in part to its performance. Aston Martin claims it to be "world's most powerful luxury SUV" and it's no slouch. Its AMG twin-turbo V8 engine produces 707 metric horsepower (697 non-metric horses) and 663 lb-ft of torque good for a 0-60 time in only 3.1 seconds. Low-end acceleration doesn't make it one-trick pony either; it's top speed is in excess of the likes of the Bentley Bentayga Speed and Porsche Cayenne Turbo S E-Hybrid at 193 miles per hour.
Is the DBX707 worth its hefty price tag? Well, ask the owner!