When we think of solar power, our minds jump to energy-harnessing panels mounted on our houses, not ones on our cars. Netherlands-based electric vehicle startup Lightyear as done just that by producing the first production vehicle powered almost entirely by solar panels. These cover its roof and hood, amounting to 53.8 square feet (five square meters) of panel acreage. Lightyear claims a driver with an average commute (estimated to be roughly 22 miles long) can drive for some seven months before needing to recharge.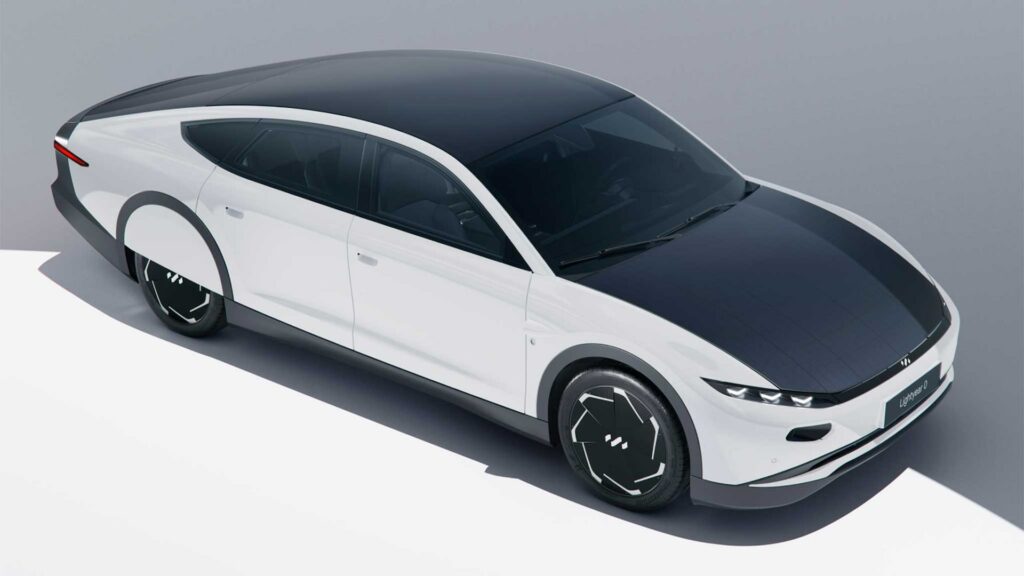 The Dutch automaker has worked to fulfill this claim through the use of ultra-efficient solar cells that provide an additional 43 miles to the 388-mile claimed range. The 0 is also claimed to be the most efficient EV on sale; only 10.5 kWh of energy are used for every 62 miles travelled at highway speeds.
On top of the range, the weight has been kept down to a mere 3,472 lbs (1,575 kg), which is over 1,000 lbs (454 kg) less than a Tesla Model S Long Range despite the Lightyear 0 being similar in length to its Tesla counterpart. Aerodynamics are another power player. Lightyear claims the 0 to be "the most aerodynamic family car to date," with a drag coefficient of just 0.19, besting its Lucid Air and Tesla Model S rivals.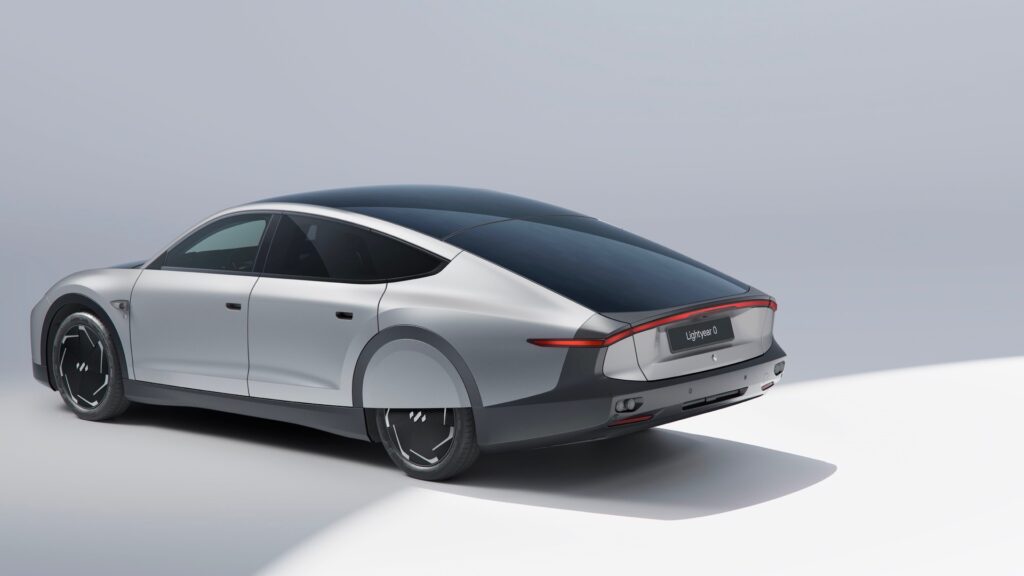 Lightyear also follows suit with its competitors by utilizing sustainable and 100% vegan materials inside the 0. Vegan leather and palm wood make up the interior trim and carbon fiber and reclaimed carbon/aluminum are used in the chassis and frame.
These impressive perks come at a performance cost, however. Because the 0 revolves around efficiency and limiting range-anxiety, it is anything but a speed-demon. All 170 horses assist this solar car in achieving its 100-mph top speed, so don't expect this to be tearing up your local drag strip.
Lightyear is limiting production of the $260,000 0 to merely 936 units annually. Production is slated for sometime this fall, with deliveries starting as early as November.