Back in the 90s, when the JDM market was, in my opinion, changing the automotive industry and constantly coming up with new impressive tech(e.g Torque Vectoring Four wheel drive systems, four wheel steering, to name a few), of which were becoming the norm in Japan way before any other countries. During this incredible decade for the motor car, there were two GTRs that came straight from the land of the rising sun, the GTRs built by Nissan(Skyline R32, R33 and R34) and the one built by Mazda. The latter being the most forgotten one.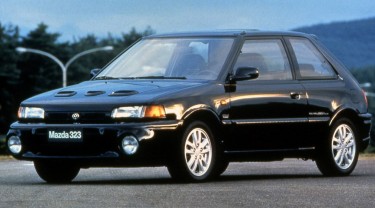 Homologation specials are a rare thing in this world but we do get those lucky times where a manufacturer decides to let they hair down and go racing. In comes the Group A(The Top Class of WRC in the 90s), which had number of rules, but one stood out the best out of all them. For each manufacturer to enter the competition, they had to build 2500 cars(some built fewer) for their racing cars to be based on and this brought big powered, turbocharged four wheel drive monsters.
The Mazda 323/Familia GTR is no exception, based on the JDM 'GTX' model. It was a rocket that was aimed mainly at the Nissan Sunny GTi-R in the japanese market and these cars traded punch for punch in almost every aspect. Like the Sunny, it didn't really do well in competition trim, but that does not take away what a great little monster of a car it is.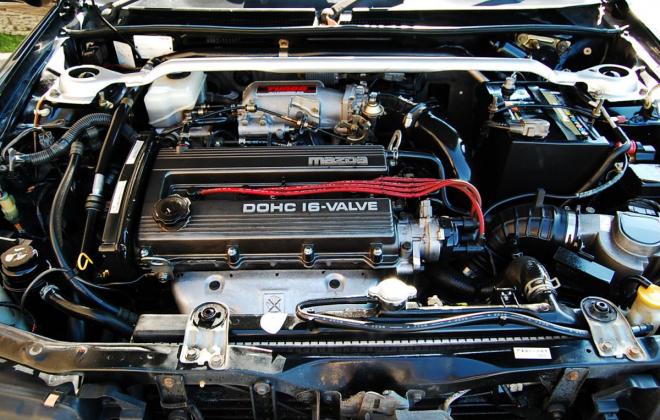 The 323/Familia GTR featured the 1.8L BPD I4 16 Valve DOHC Turbo motor which produced 154kw(207hp) and 255nm(188lbs-ft). These were immense figures in the 90s, since it came with four wheel drive as well. The 323/Familia came in weighing 1200kg, which meant the car could sprint from 0-100km/h(62mph) in around 5.7 seconds and to a top speed of 224km/h(140mph). The GTR, compared to its GTX sibling, came with an aggressive front bumper, grille and bonnet vents, updated rear bumper, bigger wheel flares, stiffer suspension, anti-roll bars with thicker cross members and homologated five-stud wheel nubs with larger brakes. It had Leather and suede seats instead of the cloth seats from the GTX model. The engine also came with stronger connecting rods, pistons, a larger turbo, a larger intercooler and injectors as well as a new ECU.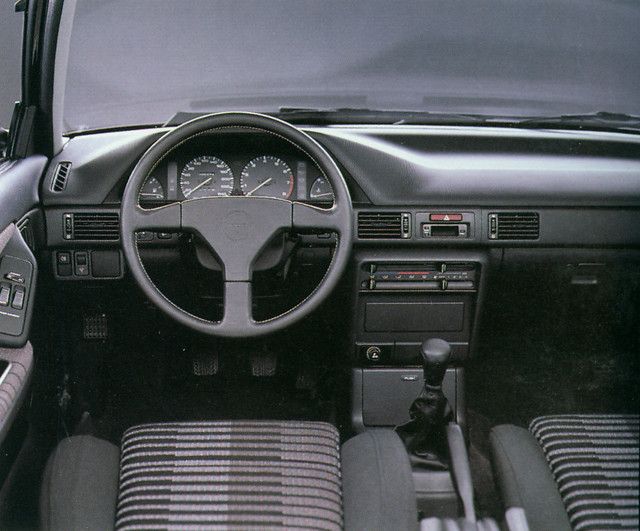 A more hardcore version of the GTR was produced along with it called the 'GT-Ae'. It came with same power as the GTR but it weighed 30kg lighter thanks to the cloth seats from the GTX, No ABS, A/C, power mirrors, power windows, power locks and sunroof. To bring the number to 2500 cars, Mazda built 2200 GTRs and 300 GT-Aes.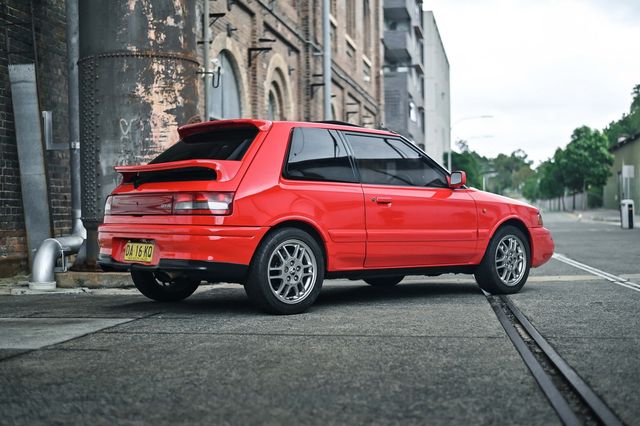 These days, it's a very rare car to find as hot hatches back in the 90s were either crashed, stolen or utterly ruined. They go for about $20k to $30k these days as the 90s JDM scene is coming back in fashion and everybody is looking for a JDM performance car from that era because, it was quite simply great.
Till next time!