The new Top Gear has been undergoing some major changes, tweaking its new formula in the advent of Jeremy Clarkson's firing over a hot meal, and Richard Hammond and James May following suit. After the dismal series 23 the BBC let go of Chris Evans allowing Matt LeBlanc to take the helm.
In the meantime the BBC is also interviewing James Martin, host of Saturday Kitchen, for a potential Evans replacement. With broad stroke changes, the Top Gear presenter landscape is ever volatile to say the least. But this isn't the first time the BBC had to ruffle some things up for the long-lasting automotive program.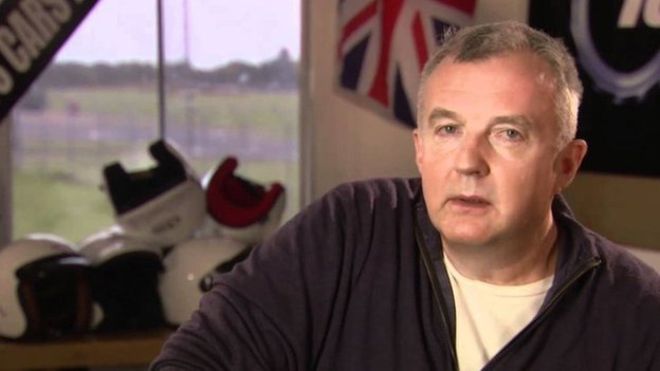 Back in 2002 Jason Dawe was fired after just one season. Dawe was in charge of presenting car bargains while the other two had the pleasure of reviewing supercars and entertaining challenges. For the second series of Andy Wilman's and Jeremy Clarkson's Top Gear, James May was brought on board as a replacement, marking one of the best moves for Top Gear. But did you know that the BBC had also considered firing Richard Hammond after the first series as well?
Andy Wilman calls it the BBC's "meddling department," an organization which seemed to constantly research demographics and tweak as necessary in order to optimize viewership. In an interview with The Guardian back in 2015, Wilman spoke about their original intentions of the motoring show. "(We) set out to make a nice little show for car dweebs and ended up somewhere else, somewhere we never dreamed we'd be. And because we never planned it, I don't think we'll see the like of it ever again."

On Top Gear magazine he shared a tidbit of how 'Old' Top Gear, as we know it, would have been completely different. "For a while, for some reason I cannot fathom, the BBC management had a wobble about Richard staying and, in their usual classic HR style, said to him in December: 'We may not want you back for the second series, but, anyway, have a good Christmas.'"
"There was no doubt that Richard would stay. It was about this time we had another visit from the BBC meddling department, who told us that market research showed our show was attracting young, lifestyle, trendy viewers to BBC2, so perhaps we should think about getting a young, lifestyle, trendy presenter. Ever keen to assist, we searched high and low and eventually came up with just the man: James May."

We see that Wilman shares the same humor as the Top Gear trio, as James May would be the last person to have been thought of as Young, Lifestyle, and Trendy Presenter. We cannot imagine what old Top Gear would have looked like without Richard Hammond on board, as each person within the trio complemented each other so perfectly that the chemistry has been unmatched by any other show in existence.
Wilman also shared that the 'meddling department' mentioned the viewing audience was nearly half female, but "Before they had a chance to follow that up with the inevitable suggestion to get a woman presenter, we shooed them out and carried on." This may provide an explanation into why Sabine Schmitz, who is currently a presenter on the rebooted Top Gear show, did not get on board with the old Trio and Wilman. Perhaps the old Top Gear was more of a 'Boys Only' club.
Looking into the past we see that the BBC has made some wonderful moves such as bringing Andy Wilman and Jeremy Clarkson on board in 2002, and including James May in 2003. But they've also made some major blunders such as firing Jeremy Clarkson, a move that has been criticized by a former BBC boss as a "mistake." Had Richard Hammond been let go after the second series, it surely would have been another terrible mistake. With that said, we're curious whether the recent moves by the BBC for new Top Gear is for the best, or marks the downturn of the once most popular television program in existence. Only time will tell.

In the meantime, the old Top Gear trio is destined for greener pastures as they begin their adventure with The Grand Tour, which premiers on Amazon Prime in Fall 2016. To get more details about the show and how you can watch it, click here.

(Source: The Guardian)