Looks like McLaren doesn't really need Apple to make electric cars. Thought this is probably not what either company had in mind.
The saga that was last week's news about McLaren and Apple possibly joining in some kind of unholy love tryst between computer company and car company sort of puttered out. Haven't heard a thing since, but that sure did break the automotive internet for a hot second. Luckily, we have good news since. McLaren had built it's own all electric P1. Though, you probably can't drive it and it's not going to com with the same kind of speed a P1 owner is used to.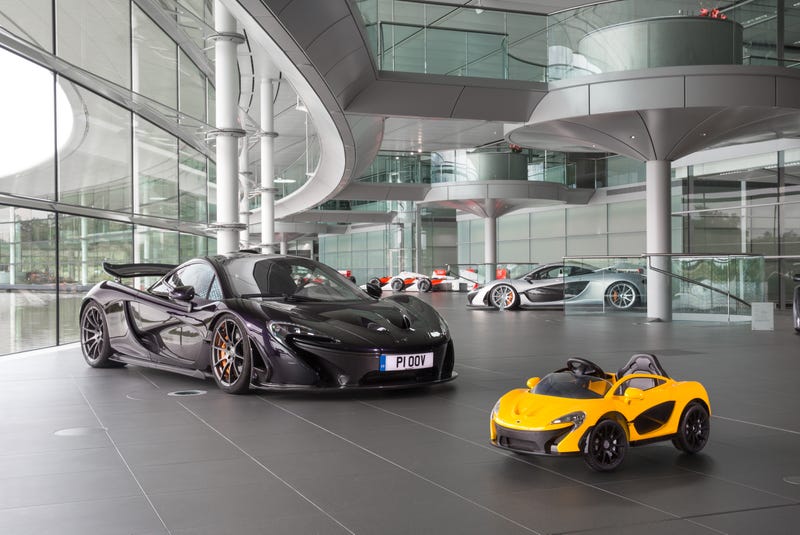 Yes, that's right. McLaren has just unveiled a kiddie P1 and you can buy it and force it upon your children like the good gear-head parents you are.
Today, McLaren unveiled an electrified version of the awesome P1 hypercar, which can hit zero to a maximum speed of about three miles per hour faster than you can spit. It's called the McLaren P1TM, and it's meant for budding drivers between the ages of three and six. Or whoever else can fit in the seat.
It even comes with the same "billionaire doors" that you get on any McLaren.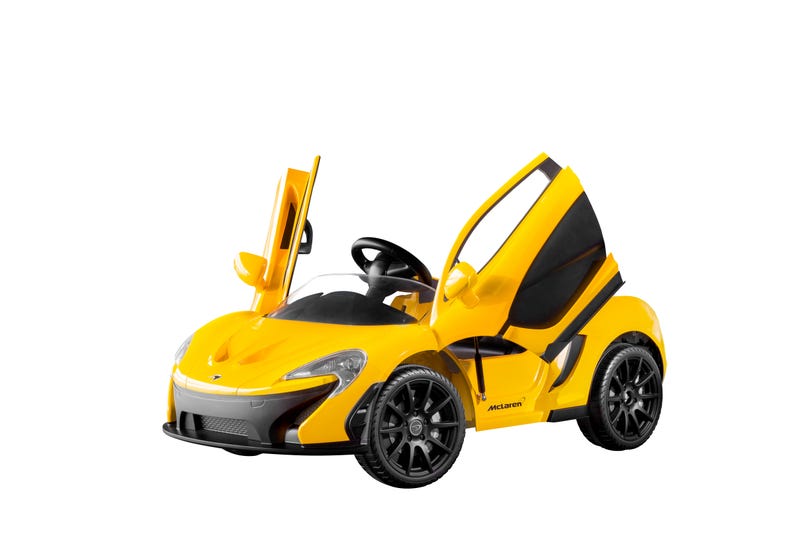 A few other notes: it only comes in yellow, there are 3 speeds and a reverse gear, and it's infinitely cooler than the Tesla Model S version. It's on sale now for $486 in certain McLaren locations.
Is it just me or does the kiddie one look like it has more ground clearance? I wonder if there's a race mode to lower it. Either way I want it and I don't even have kids.
(Source: Jalopnik)